11 great ideas from MDRT members
Michael DePilla
MDRT members share tips on how to strategize with clients, ask thoughtful questions and more.
Surprise food deliveries
We've started to provide at-home healthy food deliveries as a welcome surprise for our clients. The ingredients are real, fresh and ready to use, so all they need to do is put them together. This supports their desire for ease and speed in making a healthy dinner. For their children, cookie decorating kits are very well received!
Teach 'em young or old
We gift clients with small children a book about raising financially aware children and a piggy bank with our logo. The book is designed to teach children; however, the adults learn as they teach the child, removing the stigma or embarrassment that the adults don't know as much as they feel they should about financial planning.
Celebrate the mom
When a female client reaches her child's birthday, I focus on the delight my client felt while giving birth and recognize her journey to motherhood, rather than congratulate her child. I designate this day to take care of the mother once again and send her a small gift: pain-relief patches (for back and shoulders), small photo frames (with a photo taken with her child that is downloaded and printed), a birthday sea mustard pack (a Korean tradition), chocolate pies in place of a mini cake, birthday candles and a birthday card with a photo of a flower bouquet.
The train

"The train" is a mind exercise you can do anytime, anyplace without any material. Think of a weakness you have or a trait you'd like to get rid of. Maybe you are not punctual or not organized or not strong enough in a certain aspect of your business. Whatever it is, picture yourself with the traits you want to get rid of standing on a train station platform. That image you are seeing of yourself is an imaginary twin. You are actually on the train, about to wave goodbye to your twin brother or sister.
As the train starts to move slowly out of the station, feel how happy you are leaving behind the person with the traits you want to get rid of. As the train continues to move faster and the image of your twin gets smaller and smaller and starts to fade, you will notice how pleased you are to be waving goodbye.
What you want vs. what you need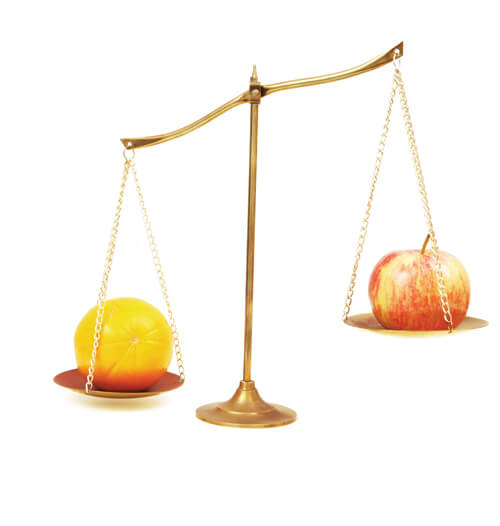 After I explain my strategy for an exempt insurance account to a client, I state that although I'm recommending that they have an insurance account to address this issue, the fact is they do not need it. I go on to explain that it's not required because they have assets that are attracting tax means, so they will still have an estate in a positive position. However, they should want this account because of its uniqueness with regard to asset diversification, tax-deferred growth, etc.
It's been very interesting to see how clients react when they are told they do not need something. They react positively when I recommend that they have it and list the benefits. They usually seem to understand it and ultimately want it to be part of their portfolio.
'80s night

I have combined my love of '80s music, giving to charities and throwing memorable events together to generate more business and prospects. Twice a year, I use my connections to book a club and a famous act, invite a manageable group of clients and pick a local charity to support. I pay for the event and donate the proceeds of a 50-50 draw to a worthy cause. Everyone enjoys a unique night, the charity gets a bit of money and my clients bring a guest I haven't met before. This allows me to follow up with new people periodically and keep prospects in the funnel. Win, win, win.
Take the pressure off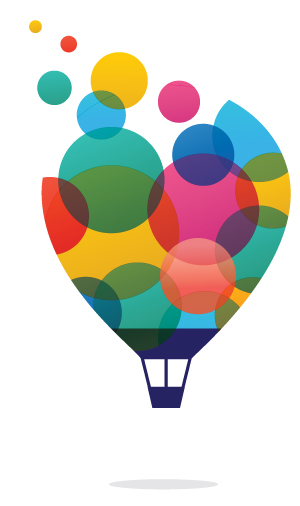 Don't be scared to ask for more from a client, even though sometimes we doubt ourselves in pushing too much. We created a comprehensive document that demonstrates all the ideas we recommend covering: protection, investments, mortgages, pensions, etc. We then ask the client to indicate which areas they would like us to go ahead with. It takes the pressure off you in terms of sales and allows the client to regain control. They control what they wish to go ahead with, and on most occasions, it's much more than you'd expect. We often have clients go ahead with 90% to 100% of our recommendations in one meeting.
Ask empowering questions
Switch from asking clients closed questions to empowering questions about retirement. For example, instead of "When do you want to retire?" (closed question), I ask: "At what age do you want to be in a position to not have to go to work the following day?" (empowering question). I find this question opens the client's mind to what is possible for them and generates great discussion about their working life plans, their retirement thoughts and if they are happy to continue working past the perceived "retirement age."
The next question I ask is, "How much money would you require each week/month/year to live the life you want if you didn't have to go to work anymore?" Clients will often give you a dollar amount and say, "What if I want to keep working?" My response is, "Continuing to work can only strengthen your financial position, building greater wealth and a greater ability to stop working when you are ready! Now let's see if we can get you in a position to not have to work anymore at the age you prefer."
Better referrals

The key point when asking for referrals is to want bigger clients, not the same type you already have. If you ask the client, "Who do you know …" you get the same type of client as that client. So how do you find clients who have more income? Try saying, "If you're happy with what we've done together, who's the most successful person you know?"
Truly important goals
Get yourself a small goals book. Write the date and 10 goals on the first page. The following day, write the 10 goals again without looking at what you wrote the day before. Continue this again and again, making sure you write in the present tense. (Example: "I earn $100,000," "I ride a black Harley-Davidson," etc.) The really important goals, like the cream, will rise to the top, while others will only be important for a day.
You only retire once
The line I use all the time, which resonates with clients, is "You retire once; I retire people every day. So I've seen the good and bad, both emotionally and financially." I'm trying to help them understand that while they're coming in with no experience, we've done this many times and we've seen many things work out. We've also seen it not work out. Together we can think about it and work toward a good retirement.