Take a page from others' success
Antoinette Tuscano
MDRT book clubs provide a solid foundation for developing fresh ideas and networking with other members.
There is, in fact, a way to combine business with pleasure — and even self-improvement. As many MDRT members have learned, they can become better professionals, better communicators and even better family members while relaxing with a book. And as an added bonus, they can even network with like-minded individuals and share what they learned, all through book clubs.
MDRT book clubs have been a wellspring of inspiration for members. The combined knowledge from the clubs' books and their participants have been powerful — especially in a year of immense challenges.
Whether it's reading a book you may have always wanted to read, never thought about reading or read several times before, discussing it within the book club "takes on new dimension and meaning," said 28-year MDRT member Stephen Kagawa, FSS, LUTCF. "Seeing what was important to someone else, it becomes important to me," he said. "When you read with others, it expands your perspective."
Kagawa, from Monrovia, California, USA, said his book club has shown him which books influence other advisors and why, helping him both question and confirm his own work.
Similar to study groups, MDRT book clubs are administered at the discretion of the book club members. There are more than 100 participants in MDRT members-only book clubs, and the number is on the rise. The book clubs typically have about 10 people who meet via Zoom.
"I joined an MDRT book club because I wanted to grow as a person," said 14-year MDRT member Ted Rusinoff, of Stow, Ohio, USA. Rusinoff said he's a better businessman, father and husband as a result of the books he's read in the group. "Some of the books we read I wouldn't have chosen on my own, but I value the input and insight of other MDRT members."
It's a feeling shared by many book club members. "We also get to connect with a knowledgeable group of MDRT members who we might never have met," said 21-year MDRT member David C. Blake, of Harrison, New York, USA. "These highly successful professionals provide valuable insights into new ways to improve my relationship with my clients, business relationships and how I can more efficiently organize and prioritize my time. These learning opportunities have provided me with a wealth of knowledge that has impacted so many aspects of my personal and professional life and have created new lifelong friendships. The rewards of my book club are beyond measure."
In this way, the connection in book clubs is an extension of the value MDRT has offered for decades: an opportunity for members to share insights with one another.
"The book club connected me more deeply with my fellow members — many of whom I would never otherwise know — through shared experiences of hope and purpose and to be better in all that we do," Kagawa said.
The benefits of joining a book club — sample takeaways
The wisdom gained from the book clubs can range from learning how to better lead a team to deeper understandings of retirement planning, improved communication at work and at home, to the importance of checklists.
After reading "The Checklist Manifesto," Mark D. Olson, CFP, MSFS, a 22-year MDRT member from Austin, Texas, USA, realized, "There are pause points where you look at what you're doing and look over your checklist to see if you've hit what's necessary. A checklist has been a great way for us to keep on track with all these new regulations."
Heather M. Courneya, CLU, CH.F.C., a 22-year MDRT member, said reading "The Road Back to You" increased her understanding of what makes others — and herself — tick in her professional and personal life. It's helped her communicate better with those around her, including her son.
"My son is very connected to his feelings," said Courneya, from Toronto, Ontario, Canada. "If I want to communicate with him, I have to acknowledge that and not say, 'Oh, you're overreacting,' or dismiss his feelings, because that would end the conversation."
For others, what they learned in their book clubs expanded existing mindsets. While in a book club discussion about "What Retirees Want," 33-year MDRT member Brian D. Heckert, CLU, ChFC, of Nashville, Illinois, USA, said it reinforced his approach to thinking not in terms of products, but to consider people as individuals and where they are in their lives — which is not just based on their age. "It's a mindset difference that people want financial planning, not purchasing," Heckert said.
For other members, the book clubs offered insights into areas where they felt stuck. After reading "Start Finishing," 11-year MDRT member Adrian George, CFP, TEP, of Calgary, Alberta, Canada, realized the more roadblocks he put in front of a goal, the more the goal mattered to him. Through the book and discussions, it helped George understand the importance of focusing on one thing at a time and removing distractions.
How to get started
You can start your own book club by asking a small group of MDRT members if they'd be interested in meeting via Zoom — or locally, if possible — for about an hour to discuss a book. If you're already in a business-related book club, invite an MDRT friend or two to join you.
Once you have your core group, select a book to read. You can use our list above for a few ideas.
In the U.S. and Canada, MDRT Community Leaders have been active in creating book clubs. MDRT members in those countries may be able to find an existing club by filling out a form at the SurveyMonkey link provided on this page.
There are no official rules to book clubs, but MDRT members collected a few best practices to share.
Get the most out of your club
To give members time to read the book, clubs typically meet every six to eight weeks. For ease of scheduling, it's helpful if all book club members are in the same or nearby time zones. This prevents one member from having to be awake at 2 a.m. to participate in what would be a 7 p.m. video meeting for other members.
In each meeting, one person should act as a moderator to keep the discussion flowing. To allow time for discussions, keep groups small — perhaps no more than 12 people — and each member will get a turn to select a book. To encourage deeper discussions, the person who picks the book should decide on three to five questions that are provided to the group before they meet.
Remember, the person who picked the book and wrote the questions often put a lot of thought and care into it. The questions and discussions are often centered on each person's takeaways: how it was relevant to them personally or professionally and how they may integrate lessons learned into their own practice or life.
"I'm involved in a book club because a member asked me to join," Rusinoff said. "I'm happy they did. That was my lucky day. New clubs are starting throughout the year, and this is an opportunity for you to read and grow as a person."
Reading lists
"What Retirees Want" by Ken Dychtwald, Ph.D. and Robert Morison — Learn more about people who are either retired or heading into retirement, and why they might not want to be called senior citizens. The authors spoke with an MDRT book club in 2020. You can find the videos in MDRT's Resource Zone.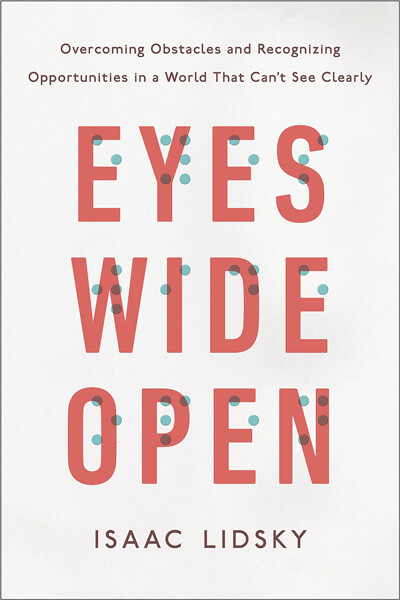 "Eyes Wide Open" by Isaac Lidsky — We all face moments personally and professionally when we freeze in a scary situation. If we change our perception, though, we can overcome obstacles and see opportunities. Lidsky, a former teen actor, discusses how going blind didn't prevent him from graduating from Harvard University, serving as a Supreme Court law clerk and running a business. Lidsky presented at the 2020 MDRT EDGE and spoke with an MDRT book club. Find both videos in MDRT's Resource Zone.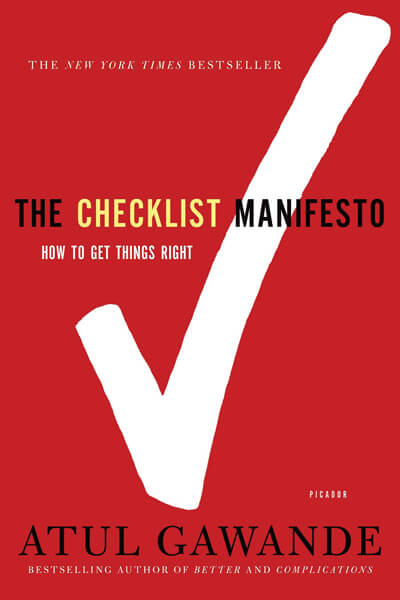 "The Checklist Manifesto" by Atul Gawande — Gawande's book provides insight into how simple checklists are used by pilots, in the medical field and to build skyscrapers — all to avoid missing crucial details. It can provide ideas about how checklists can make a difference in your business.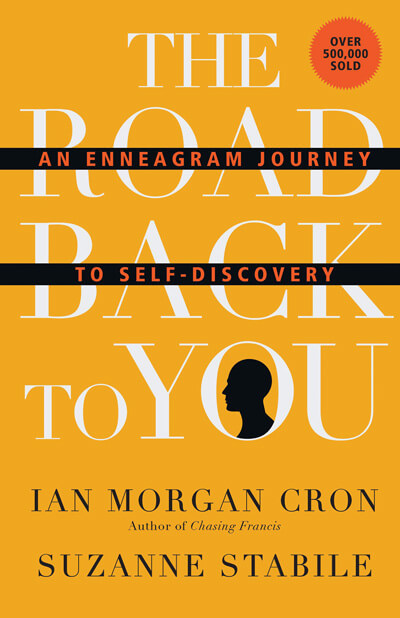 "The Road Back to You" by Ian Morgan Cron and Suzanne Stabile — The authors detail nine types of people, and how you can discover more about yourself and those around you to improve your communication.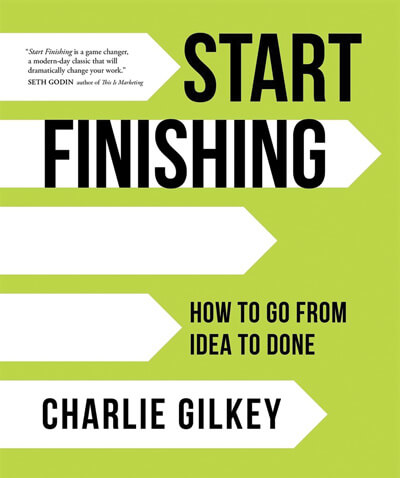 "Start Finishing" by Charlie Gilkey — Readers can learn how to identify their best work in life (not necessarily what you do to earn a living), the people you'll need to make it happen, the obstacles in your way, how to break the process into manageable chunks and how to make room for it in your daily life.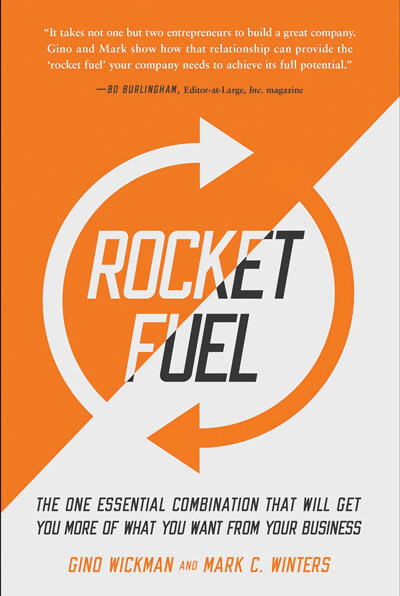 "Rocket Fuel" by Gino Wickman and Mark C. Winters — What's behind the success of behemoths such as McDonald's and Disney? It's an effective relationship between a visionary and an integrator. This book details how this dynamic combination creates thriving businesses.