Tips & Technology
Jackie McGoey
Life hacks, apps and time-savers for work and home.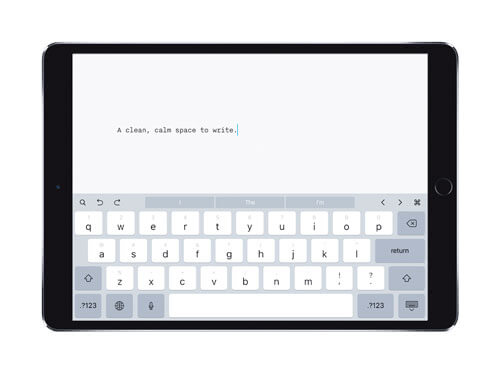 In focus
From email notifications and pop-up ads to the siren's call of your Facebook page beckoning, distractions are everywhere. The award-winning app iA Writer eliminates them all, so you can zero in on the task at hand. The app's many helpful tools, such as the syntax highlighter and flexible content blocks, create the prime environment for hyper-focused productivity. $30, ia.net/writer.
Listen on the go
These Bose Frames sunglasses have a secret: hidden in the pieces that go over your ears are mini, built-in Bose speakers. Bose's debut sunglass collection features a stylish way to create an immersive audio experience. The best part? You're the only one who hears the music. To everyone else, you're just wearing sunglasses. $200, bose.com.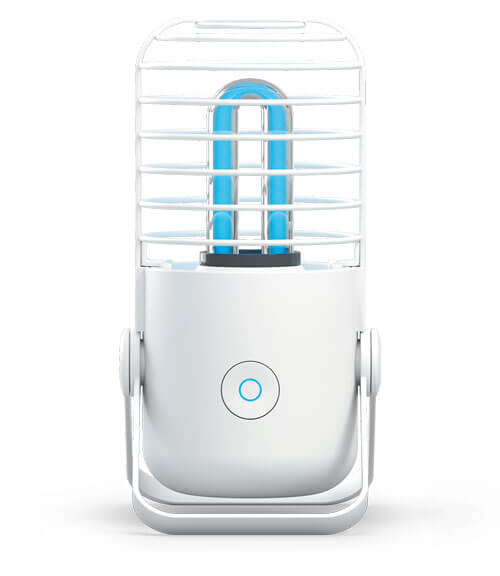 Quick clean
In just 30 minutes per day, your workspace, whether it be at home or at the office, can be free of harmful germs. Sterilize-X is a medical-grade UV light; in just half an hour, the portable, rechargeable device will kill up to 99% of surface bacteria without the use of harsh chemicals. The only drawback is you (and any pets) have to leave the room while it's working. But if you can plan your day around that, the peace of mind knowing you're returning to a healthier environment is worth the time spent away. Bonus: It's also great for hotel rooms when you travel. $160, sterilize-x.com.
Enter the zen
If you've tried meditation, but have a hard time focusing and getting into the right headspace, you might want to try Core. This handheld meditation device's vibrations, music and nature sounds guide you through meditation experiences led by expert instructors, while biosensors on the device measure your body's response and stress levels. Let Core lead you to inner peace and serenity. $230, hellocore.com.
Time is everything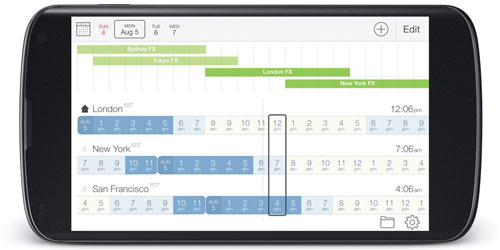 Whether you work with international contacts professionally or are just an avid traveler, chances are you'll need a world clock, a time zone converter and an online meeting scheduler at some point. The World Time Buddy combines all three features into one easy-to-use app. In just a glance, you can compare multiple time zones and organize them based on your most-used locations. The interface is extremely intuitive, and the app can integrate with your existing Google calendar for easy scheduling of meetings and calls. Free, worldtimebuddy.com.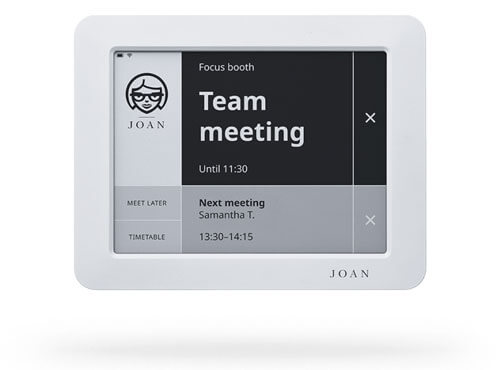 Booked
Introduce your colleagues to the Joan Digital Door Label and never deal with double-booked meeting rooms again. With the intuitive digital system, you can quickly find open office space. Then schedule meetings in advance, or right on the spot, using the mountable touchscreen. With daily use, the battery in the cordless device lasts up to three months. There are two sizing options to fit your needs, no matter how large or small your workplace. Joan seamlessly integrates with your existing calendar in Google Suite, Microsoft Office and more. When you're on the go, the accompanying app puts all of Joan's features at your fingertips. $250+, getjoan.com.
Spa day at home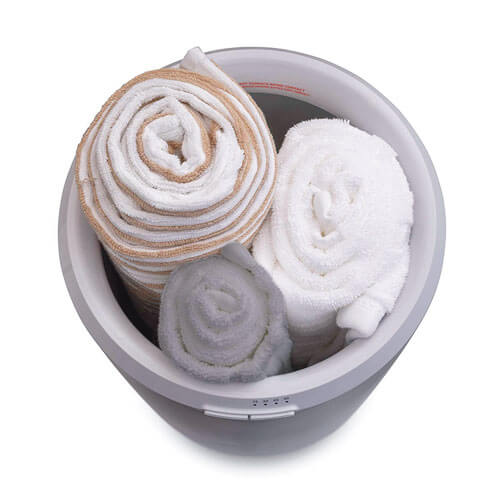 On chilly days, there's nothing better than wrapping up in a nice warm towel after a shower or bath. The Zadro Luxury Towel Warmer is an extra-large, bucket-style warmer that can easily fit large bath towels, robes or your favorite small blanket. Lightweight and easy to carry, the towel warmer is available in modern white with bamboo accents. Its four timer settings let you get optimal heat while ensuring shut-off safety. $140, zadroinc.com.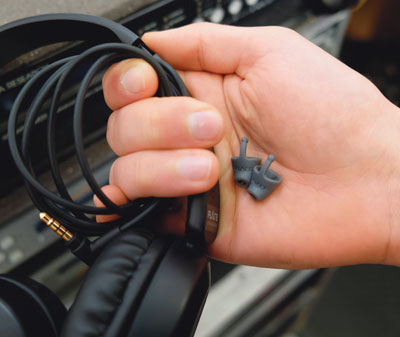 Tune out
Ever have a moment when you wish you could just tune out all the noise — literally and figuratively? Calmer is an in-ear device that filters sound frequencies from noisy, high-stress environments such as traffic or in co-office spaces. It works by using a small waveguide to remove the resonant effect of the concha, the small hollow part of the outer ear. Less resonance equals less distortion which, when it builds up, can trigger stress responses. Calmer is one-size-fits-most and is barely visible when worn. $27, flareaudio.com.