How to prospect online
Liz DeCarlo
Conveying empathy and care is still possible virtually.
Silvio de Castro Azevedo was at a sales and high-performance conference in early 2019 when he heard something that changed his whole approach to business communication.
The speaker, time-management specialist Christian Barbosa, was talking about connecting with prospects without meeting them in person. "He said if you don't need to 'smell or catch' the prospect, you don't need to be in the same place with them," said Azevedo, a three-year MDRT member from Belo Horizonte, Brazil.
"Because I liked the phrase, I decided to apply it in a practical way and soon started to bring my services to the digital arena, with the main objective of spending more time with my family."
Azevedo began digitizing his workplace, for instance meeting with prospects and clients through video conferencing and increasing his presence on social media. He soon found some unexpected results. In addition to reducing operational costs, it also reduced his travel costs dramatically. "I used to travel an average of 180 days a year to serve clients all over Brazil, with up to four flights a week," he said.
When the pandemic hit, Azevedo was prepared for the digital environment. "My routine has not changed. On the contrary, demand has increased," he said. "I didn't really see any challenges for myself; I just had to train my team to do the same tasks in a virtual way. The challenge was to provide courses and training for people who were not yet ready for the new normal."
The positive of the current situation? His company's production rose 50% compared to the same period last year, while Azevedo's personal production increased 120%.
Azevedo, who has been in the financial sector for more than 12 years, has two roles. His company, AZV Seguros e Soluções Financeiras, works with 10 commercial partners that serve all segments of clients. As an advisor, he works with families, individuals and companies. More than 80% of these clients are health professionals, and all clients have insurance policies with Azevedo,
a requirement to do financial planning with him.
Even though Azevedo works primarily with high-income companies and individuals, the current economic challenges have reached them. "Unfortunately, in Brazil, people do not have a culture focused on financial education," he said. "Few of them have enough emergency savings to withstand more than 90 days."
As the pandemic and the economic fallout continued, Azevedo realized everyone was "more needy and very scared."
"I started to hear more about their pains, and I empathized with them. Putting yourself in the other's place in this market is essential for a clearer view of their problems and how to solve them," he said. "I apply this philosophy with brokers, clients and prospects. In this way, I have increased my number of business partners and the size of my client base and have made new sales in my portfolio."
And, while some clients have panicked in the current situation, Azevedo has seen other clients who are reinventing themselves to work in their respective markets in virtual ways, and some are trying to change how they provide face-to-face services. Still, it's a long road ahead for most financially. "The expectation is that most of them will need up to 12 months to return to the levels
of billing that they had before," he said.
Another change is the increased interest in life insurance during the pandemic. Many clients have called Azevedo asking to increase their coverage. An even bigger change is the type of insurance people are interested in. "I noticed that both my new and old clients have a greater interest in term life due to its cost being much lower than whole life most of the time," he said.
Even though Azevedo is working and connecting with prospects and clients digitally, he still says emotion and reason are the biggest ways he sells insurance. "Selling online is a reality, and prospects are handling it very well," he said. "Many advisors will believe that it isn't possible to sell without a face-to-face relationship with the prospect. They have to change the way they view and deal with this situation."
What advisors need to do right now
Without a doubt, the most important things are the following, Azevedo said.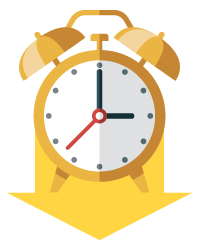 Be transparent about the seriousness of this crisis
Listen and understand the situation of each individual
Work with them on their personal finances
Demonstrate the importance of emergency savings as part of planning for the future
Really defend the need for life insurance
Console the potential client by explaining that you are the solution to their problems
Moving forward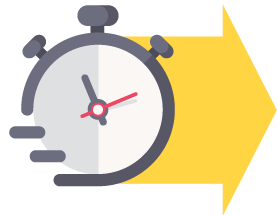 Azevedo has adapted to the digital world of the pandemic by doing the following:
Taking the money he would have used for travel and other operational expenses and applying it toward marketing
Increasing the number of posts on social media
Improving the relationship with the local press by hiring a team that specializes in media relations to manage his image
Sending additional marketing emails offering products and services
Creating more commercial partnerships