Tips and Technology
Jackie McGoey
Life hacks, apps and time savers to make your life easier (and more fun!)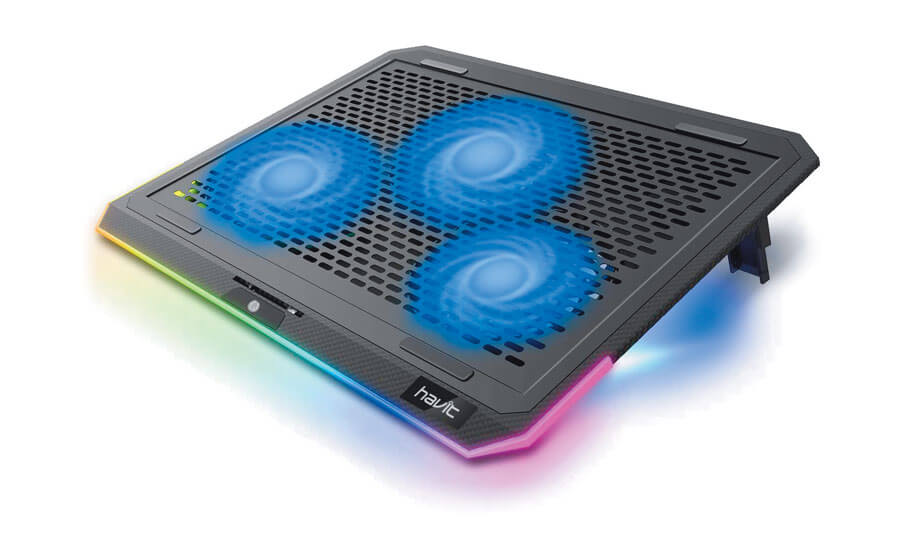 Cool it now
In spite of your best intentions, it's easy to see how working from home can quickly become working from the couch or, if you're being really honest, working in bed. But if you've developed the habit of using your laptop in these comfy spots without a stand, it's time to break it. Keeping your laptop cool is vital to extending its life and preventing irreversible damage. The Havit Laptop Cooling Pad and Stand features a tray top made of lightweight metal mesh and three quiet-as-a-mouse fans that spin at 1,000 revolutions per minute, effectively drawing away heat. $25, prohavit.com.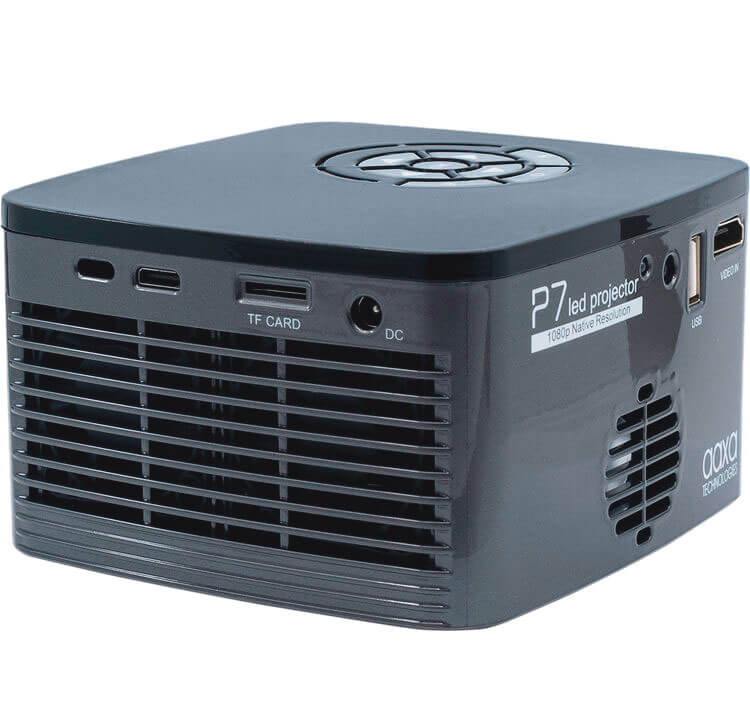 High projections
Make your pitches and presentations stand out with a projector that is perfect for on-the-go professionals. Weighing in at just over one pound, the pint-sized AAXA P7 Pico Projector produces crisp 1080 HD-resolution videos using digital light-processing technology and crystal clear audio from built-in two-watt speakers. The instant on/off cycle saves time; no waiting for it to warm up! And the built-in battery runs for up to 90 minutes on one charge. $420, aaxatech.com.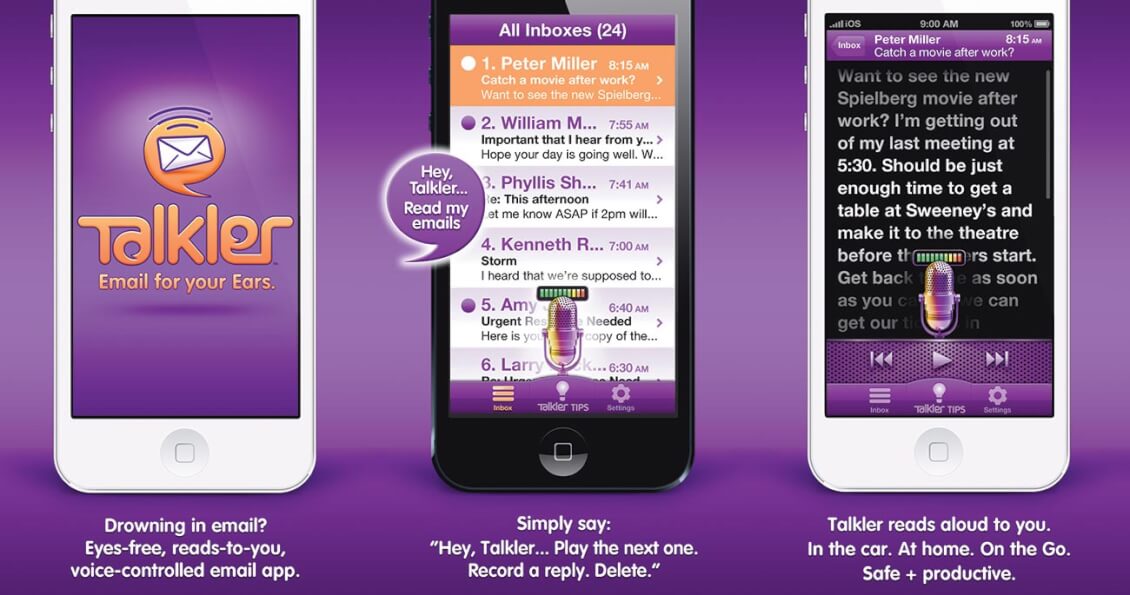 Voice controlled
Commute to work by car? That's dedicated time you can spend daydreaming, or you can use it to your advantage to get a jump-start on your day. Talkler (talkler.com) is a free app that reads your emails to you, word-for-word. When the message is finished, you have the option to dictate a reply. Similarly, the Dragon Anywhere app allows you to dictate and edit documents of any length with only your voice. If you already use the text-to-talk feature on your smartphone, think of this as leveling up. Free, apps.apple.com.
Stiff neck no more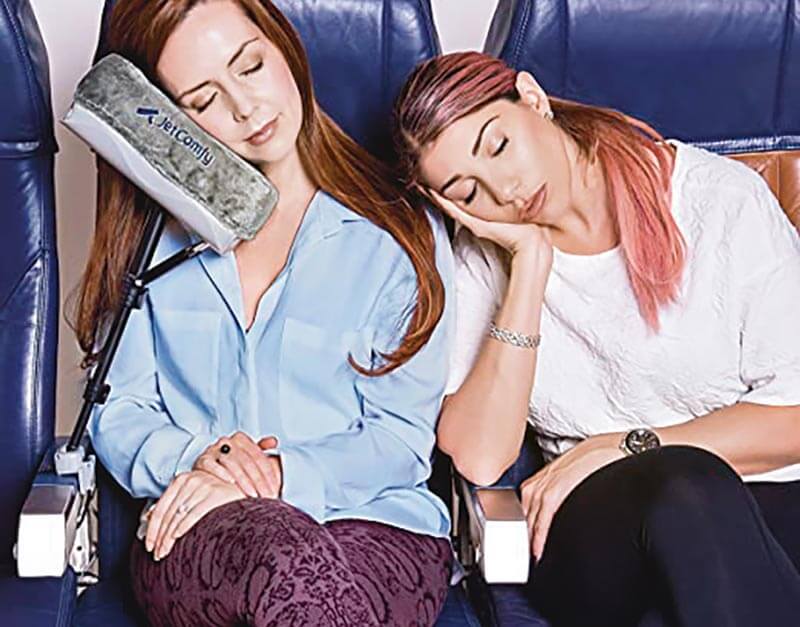 Neck pain from an uncomfortable travel pillow can really cramp your style. The ergonomic design of the JetComfy fully supports both your head and neck so you can snooze comfortably on long flights. The memory foam cushion sits atop an extension rod with an expandable base; raise it as high or as low as needed to suit you. Available in two colors, the JetComfy is also lightweight and folds up neatly, so you can easily stow it in your carry-on when not in use. $30, amazon.com.
Label all the things
When you have a fully functional office space, with supplies that are easy to find in spaces dedicated to them, you'd be surprised at how much your productivity levels get a boost. With the Brother PT-D210 Label Maker you can create custom labels to organize everything from desk drawers to file cabinets to storage closets. Or choose pre-designed templates using more than 700 fonts, frames and symbols. The lightweight PT-D210 can be powered by batteries to make it portable, and the included protective case is a bonus. Plus, it's just plain fun to use. $35, brother-usa.com.
Speak up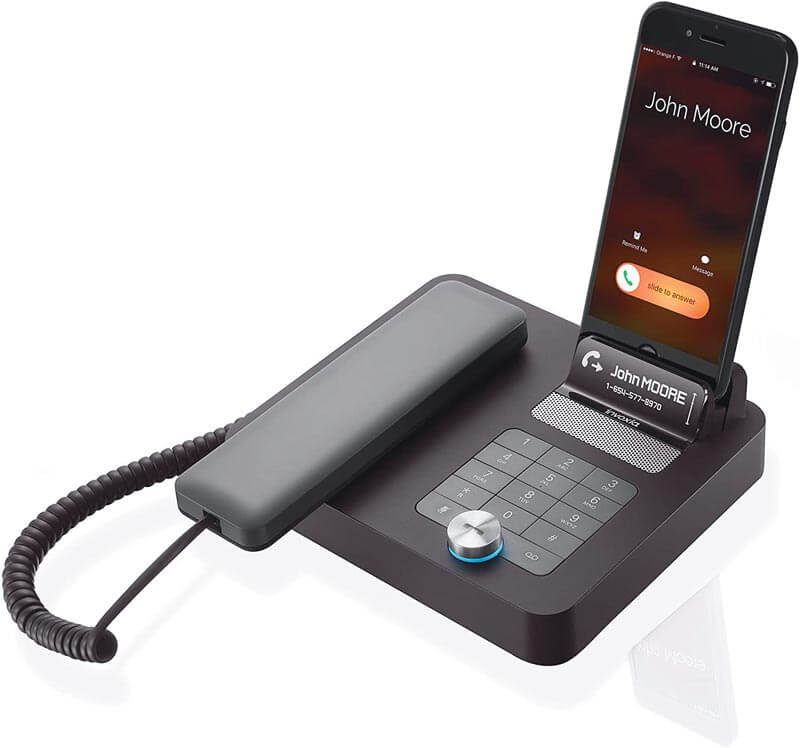 There's no need for a landline with the Invoxia NVX 200 Bluetooth Speakerphone. Simply connect your smartphone to the docking station and voila!, instant home office upgrade. Use the handset to make calls more comfortably or go hands-free and make conference calls from up to 16 feet away. Useful features of your smartphone — like your address book and frequent caller list — are still easily accessible, and the dock will charge your device as well. The NVX 200 is compatible with all Apple devices and Bluetooth smartphones equipped with a micro-USB/USB C port. $250, amazon.com.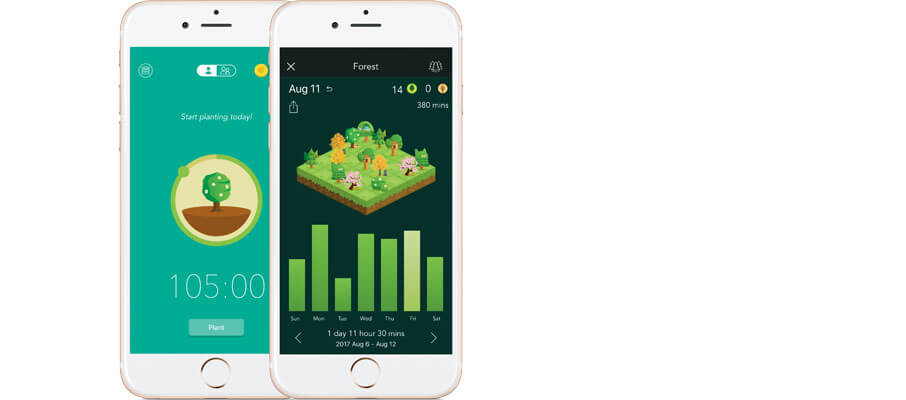 Let it grow
A mobile app that encourages screen-free time? It may sound contradictory but that's exactly the premise behind Forest. Designed to improve your focus, Forest gamifies downtime. To begin, plant a virtual tree. The more time you spend away from your phone, the more your tree grows. Spend enough time away and you can grow entire forests, all while earning virtual coins along the way. Earn enough coins and the developers of Forest will plant a real-life tree in sub-Saharan Africa through their partnership with Trees for the Future, a 30-year-old nonprofit working to improve the livelihoods of impoverished farmers. Free, forestapp.cc.