Tips & Technology
Jackie McGoey
Life hacks, apps and time-savers for your business and personal life.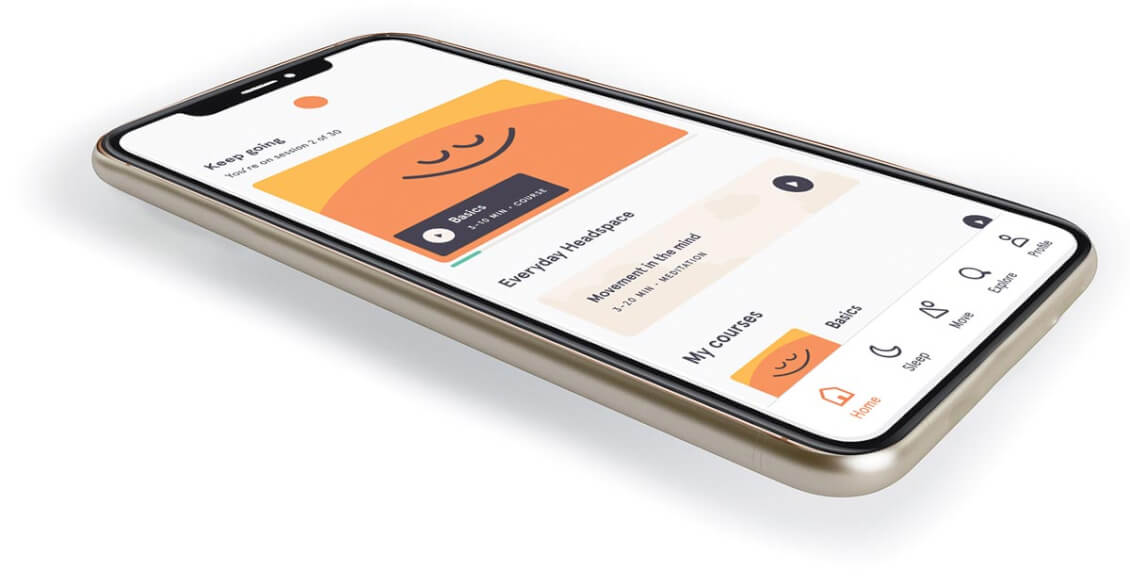 Find your zen
Mindfulness meditation has been shown to help people stress less, focus more and sleep better. The Headspace Plus app teaches mindfulness skills — through themed courses, daily meditations, bedtime exercises and sleep sounds — to improve your overall health and well-being. In the office, multiple sessions of Headspace for Work can reduce employee burnout and improve compassionate behavior and teamwork. $70 per year, headspace.com.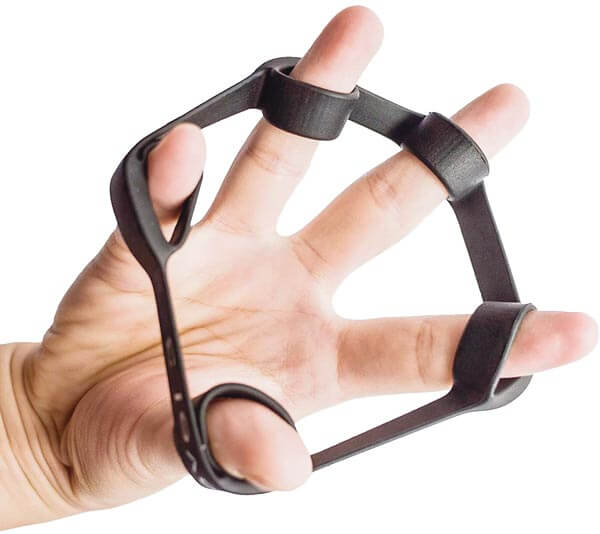 Big stretch
When you create your workout plan, chances are you're thinking about ways to strengthen your arms, legs and back, not your fingers. But for frequent typists, fingers and wrist muscles can become overworked and fatigued, just like other parts of the body.
The Airisland Finger Stretcher combats carpal tunnel and can ease arthritis pain in hands and wrist joints. Simply slip your fingers into the holes and open and close your hands in repetitive movements. The three bands come in graduated levels of resistance, so it's easy to tailor your workout to your specific needs. $9, amazon.com.
Stop the spread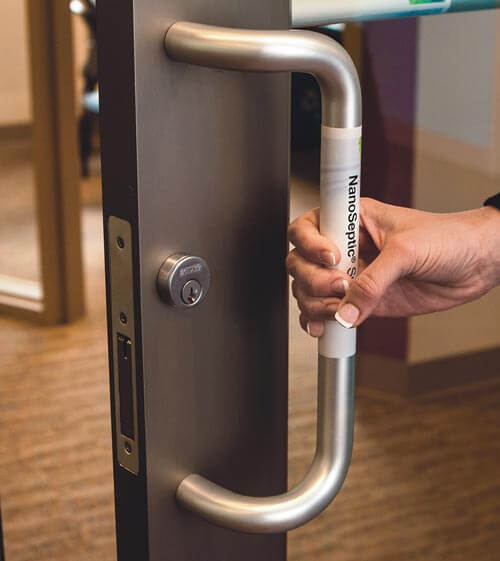 Have a steady stream of traffic in and out of your office space? NanoSeptic Skins and Mats turn high-use public touch points into self-cleaning surfaces. Powered by light, the material uses mineral nano-crystals to create a reaction that is stronger than bleach, continuously oxidizing contaminants. Skins are available for various door handles, and mats come in multiple sizes for use on desks, bathroom counters and more. Starts at $50, nanoseptic.com.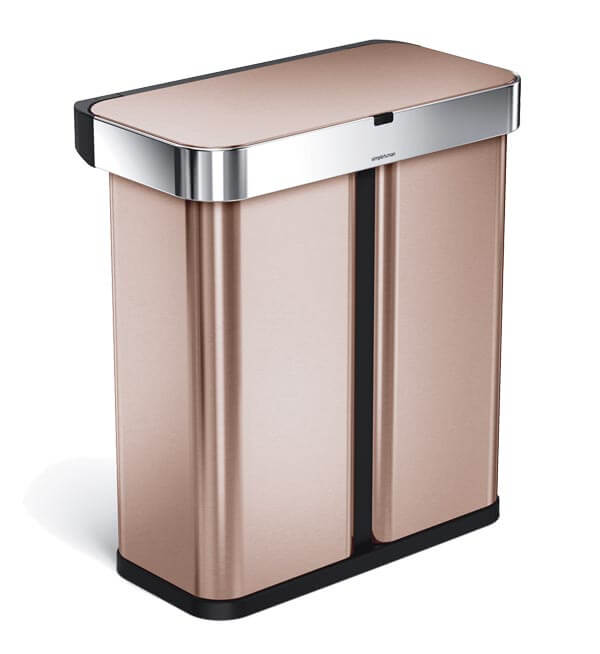 Hands off
Controlling the garbage situation in the office lunchroom is a job no one is chomping at the bit to volunteer for. Rethink how trash is handled with the Simplehuman Sensor Can. Using only voice or motion controls, the sleek and stylish trash can will open and close when needed, making getting rid of garbage mess- and hassle-free, and cutting down the transfer of germs. Available in the standard 58-liter size ($200) or the dual compartment recycler size ($250) in rose gold, brushed stainless steel, dark bronze and black stainless steel. simplehuman.com.
Breathe easy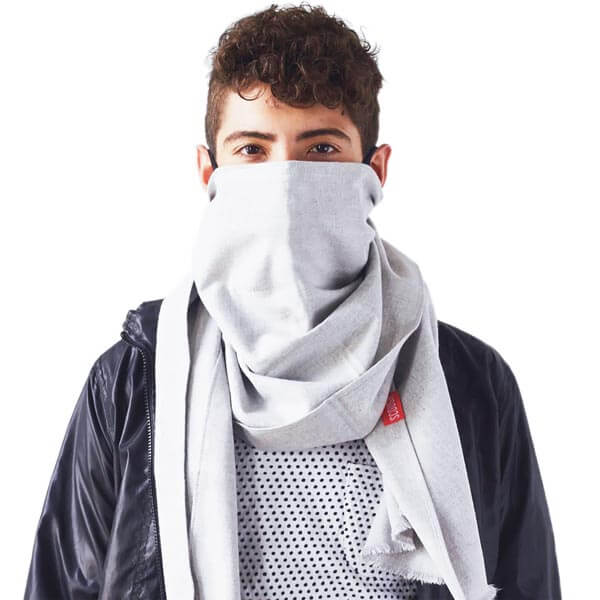 Prioritize your health and look good doing it. Scough Filter Scarves feature industrial-grade, woven, activated carbon filters to trap and neutralize germs in the air. Each filter is removable, washable and can last up to three months. Innovative and stylish, Scoughs are perfect for wearing on flights and in areas with high levels of environmental toxins. More than 20 fashion-forward designs are available. $50, scough.com.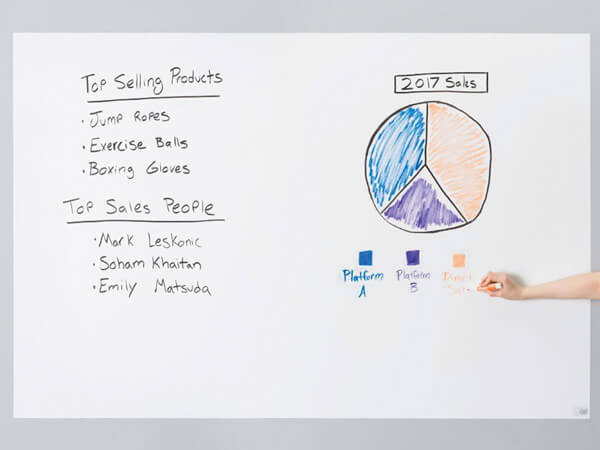 The write stuff
Turn any surface into a whiteboard with Think Board Dry Erase Films. The films can be stuck to virtually any surface to transform them into writing spaces. Try them on office desks for those collaborative brainstorming meetings where inspiration can strike at any moment, or use one in your home office where installing a traditional whiteboard isn't feasible. The films come in various sizes and are easy to install — just peel and stick — and won't leave any residue when removed. Plus, they can be customized to include company logos or taglines. $35, think-board.com.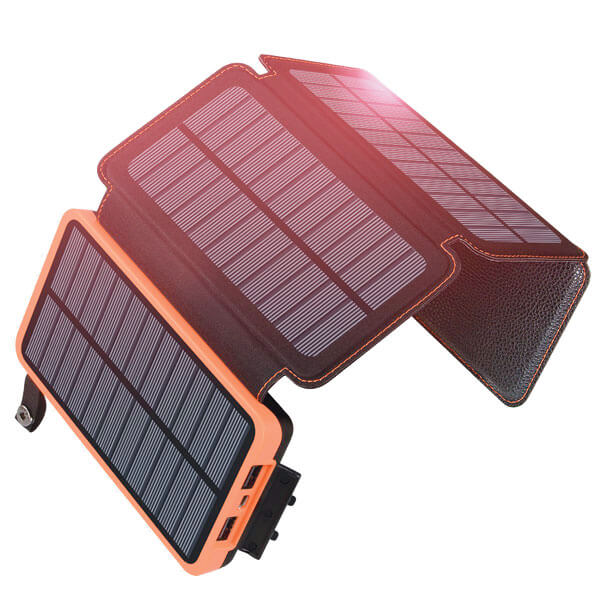 Solar powered
Reduce your electricity use and instead harness the power of the sun to charge your devices. The Hiluckey Solar Charger features four solar panels. Once fully charged, it can power your phone up to 10 times before needing to be recharged. It can also charge two devices simultaneously. $47, hiluckey.com.
Easy clean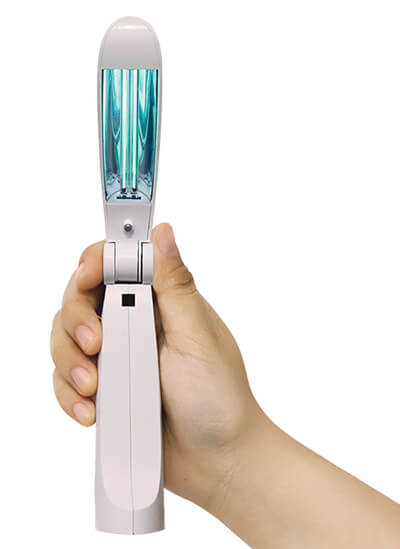 Phones, tablets and laptops are prime real estate for nasty germs to harbor. Protect your health with the Mobile Klean Portable UV Sanitizer. The device uses UV light to neutralize 99.9% of bacteria on commonly touched surfaces. It's quick — only 20 seconds — and easy to use. Best of all, it goes where you go; the folding compact design makes it easy to store in a backpack, purse, pocket or carry-on luggage. $123, mobileklean.com.