Tips & Technology
Jackie McGoey
Life hacks, apps and time-savers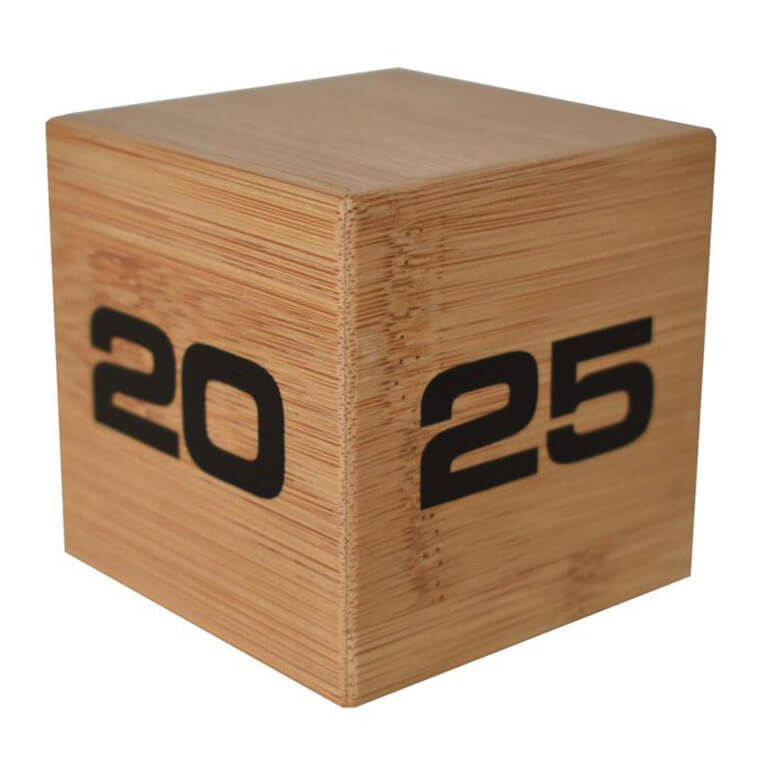 Flip it
Is time management a daily struggle? The Bamboo TimeCube Preset Timer is the easiest way to stay on track. To use it, simply flip it to the side to start your countdown, and flip it back over when the timer goes off. The cube comes programmed with four timer settings of five, 10, 20 and 25 minutes, and also offers a fifth customizable option. Made of real wood, the cube is an attractive addition to your desk. $36, datexx.com.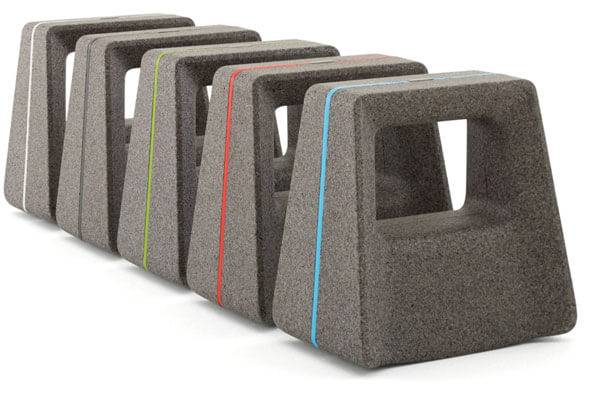 Put your feet up
Take a load off with the Turnstone Campfire Footrest. Its unique shape supports your legs in multiple positions while you're seated. If you prefer to stand at your desk, it encourages you to shift your weight, helping to eliminate stiff joints. Lightweight and durable, the standard gray is accented with one of five colors: arctic white, merle (a deep charcoal gray), Picasso (bright blue), wasabi (an energetic green) and chili (bright red). $135, myturnstone.com.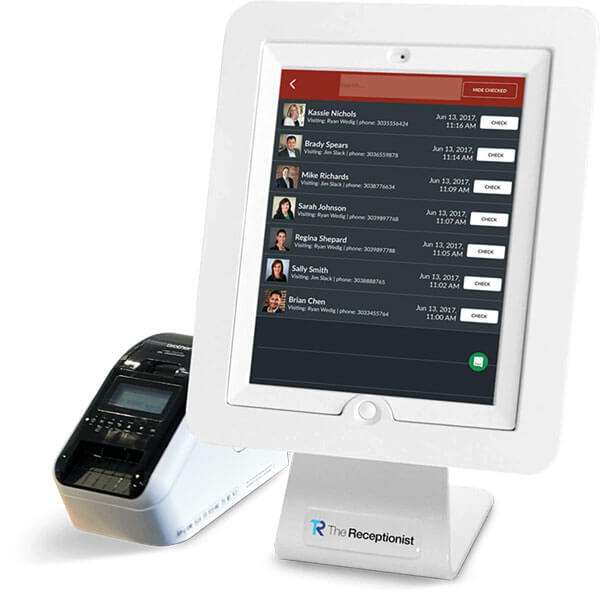 Check-in time
The Receptionist for iPad is the virtual assistant making check-in processes more efficient for busy offices. Fully customizable, features include email and text notifications, which alert employees when guests arrive; multilingual displays, which give guests the option to choose their preferred language; and returning visitor recognition, which cuts down on check-in times for frequent guests. Starts at $50 per month, per location, thereceptionist.com.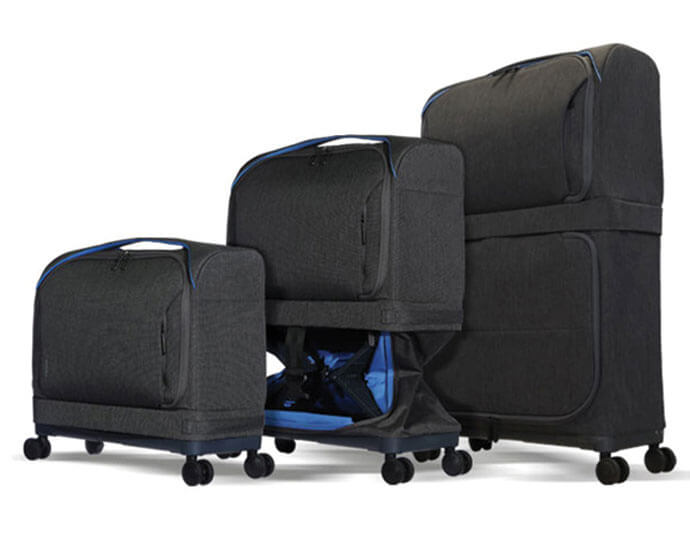 2-in-1 luggage
When quick business trips become shopping excursions, get the best of both worlds with the Rollux Expandable Suitcase by Fugu. In seconds — and with just the push of a button — the innovative carry-on expands into a full-size suitcase. Durable and water resistant, the Rollux features a USB port and multiple pockets, and when combined with the Minilux laptop bag ($160) it doubles as a workstation, perfect for cramped airport gates. $495, rolluxtravel.com.

Safety first
Frequent travelers know the safety basics: Be aware of your surroundings, and don't flash cash or valuables. The Lotus by Seam is one more option to give you a little more peace of mind when traveling alone. Pair the smart speaker with the SEAM app to easily record and stream your conversation and GPS location, allowing up to five contacts to listen in and track you in real time. Choose from one of three ways to wear: a clip-on, a necklace adapter and a wrist adapter. $80, seamtechnic.com.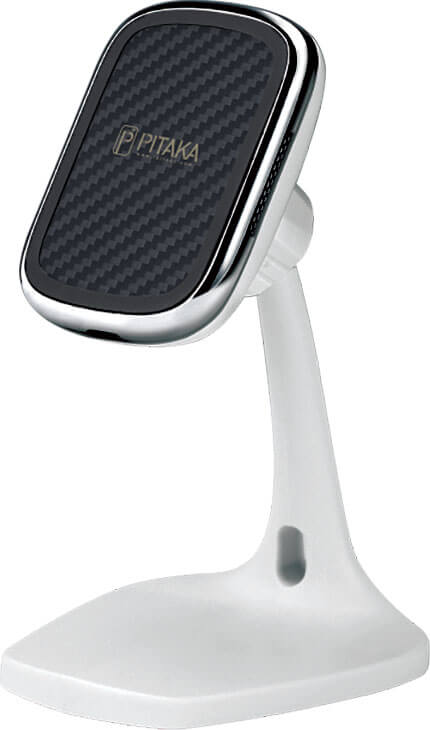 Charged up
The Pitaka MagEZ Mount Qi Desktop may not be the only way to charge your phone at your desk, but it certainly is the most stylish. The wireless charging stand uses a magnet to hold your phone upright and in place. The curved neck design lets you easily use your phone in both portrait and landscape mode. $50, ipitaka.com.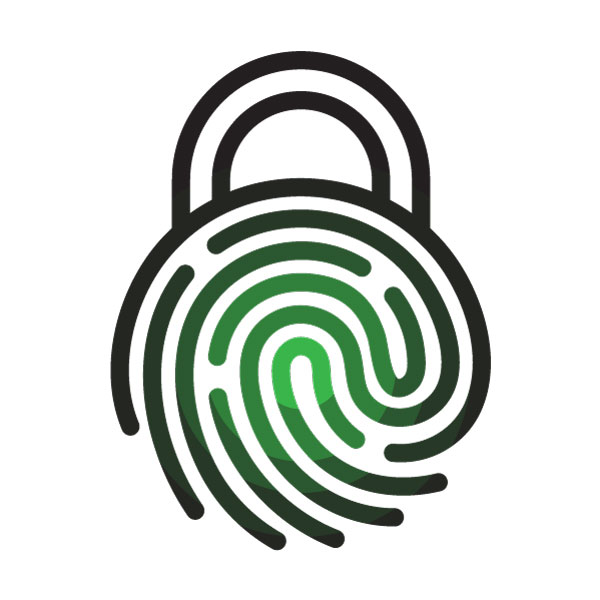 Safe and secure
If you're responsible for storing confidential files, forms and other important physical information in the office, a secure padlock is a must.
The Tapplock one+ features smart fingerprinting technology which allows approved users to unlock it in less than a second. Boasting a 99.99% accuracy rate, the Tapplock has the ability to hold up to 500 fingerprints in one lock. Download the accompanying app to manage users and track battery life.
Tapplock one+ is crafted with reinforced stainless steel shackles, strengthened by a double-layered lock design with anti-shim and anti-pry technologies.
Commute to the office via bicycle? This would also be a great bike lock option as it's waterproof and virtually indestructible. $100, tapplock.com.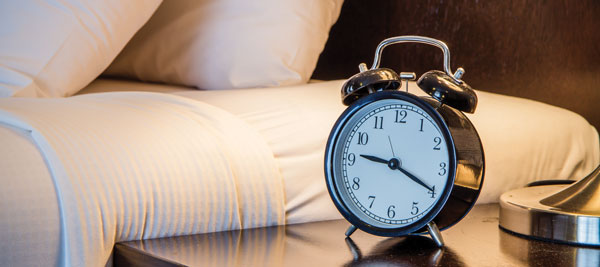 Last-minute plans
Flight canceled? The Hotel Tonight app offers discounted room rates for travelers looking to book at the last minute. And you'll find no humdrum hotels here. Think one-of-a-kind boutiques, homey bed and breakfasts, and top-rated luxury properties. The app is easy to navigate and, best of all, quick. In just minutes, you can have a hotel booked and be on your way. Free, hoteltonight.com.
Easy clean
Ditch single-use wipes and bulky microfiber cloths. When it comes to cleaning muck off your phone screen, Häns Swipe is more cost-effective, more environmentally friendly and kind of fun to use. The dual-sided, all-in-one cleaning tool is perfect for smartphones, tablets and touchscreens. Use the first side — the cleaning side — to apply the pre-loaded cleaning solution, then use the polishing side to remove fingerprints and grime, leaving your screens satisfyingly clean. The reusable microfiber cloth is antimicrobial and fully washable. $15, hans-swipe.com.