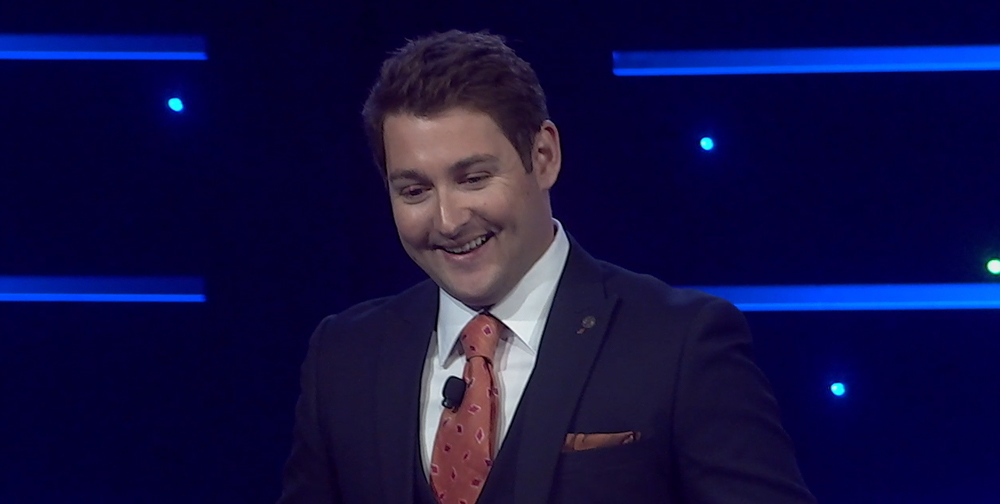 Five ways to build your business
Liz DeCarlo
Create a company philosophy, use a team approach to grow and rate your clients.
Rate my client
When I was spending a lot of time networking, but not seeing any results of those efforts, I decided to create what I call the networking scorecard. It's a very basic way of analyzing my connections and is based on six areas. I mark each area from one to five. One is low, five is high.
I start with trust. Do I trust them? Then I move on to, do I like them? Next, do I respect them? I then go on to connections. How well connected are they? Are they actually going to be worth the time I'm spending with them?
The next is probably the most millennial one — culture. For me and many millennials, it's more about impact than making a quick buck. It's vital that a client's personal and company culture match mine.
And finally, follow up. Do they do what they say they're going to do? There's nothing worse than someone saying, "Oh, I'll send you an email or I'll give you a call" and then you never get anything.
Then I total all the answers up. For me to work with someone, they have to score 21 out of 30, as a minimum. And if they score a one in any of these boxes, I don't work with them.
This got rid of 60% of the people I was networking with. I could now really focus on that top 40% who matched my values, and who I wanted to work with.
Get other people to use your scorecard too, so you're being introduced to the right prospects in a quicker way, rather than having to spend time deciding whether or not you actually want to work with these people.
Create a philosophy for your business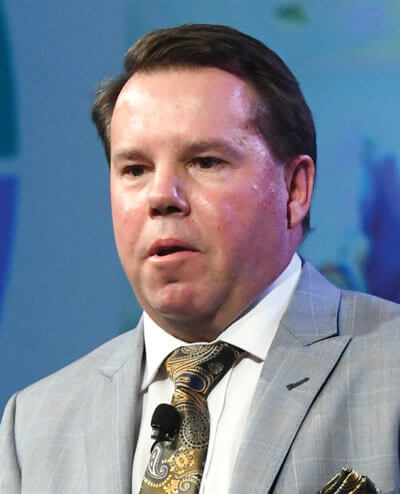 A written financial philosophy is one of the best ways to create a strong foundation for your practice. It is your advice roadmap and beliefs on paper. It is the rules and tools on how your advisors provide strategies on life insurance and wealth protection.
We created a financial philosophy in our office because we had multiple advisors and we weren't sure if we were all giving the right advice at the right time.
For example, in life insurance, all of our advisors will ensure the debts are covered. In the event of total and permanent disability, we'll clear the debt again. We'll also ensure there will be funding for long-term care. And in critical illness, we have a set of rules as well. We always recommend clients take a minimum replacement of the year's household income.
In our financial philosophy, we also talk about the nonproduct things we do:
Documented claims promise. This is a promise, in writing, about what we will do and how we will be there for clients when it matters most.
Affordability. We know this is a client's biggest fear. Our document helps us have meaningful discussions about both short- and long-term planning, so their insurance will be affordable today and tomorrow.
Replacing existing insurance. We have a very strict rule: If they don't get significant benefits or savings, then we won't do it.
Estate planning. We make sure the benefits go to the right hands at the right times.
At the end of the day, it's a client's prerogative to decide what risks they want to transfer to an insurer and how much premium they wish to spend. But it's our job to make sure we give them the power to make an informed decision so they can make the right choices.
A team approach to scaling up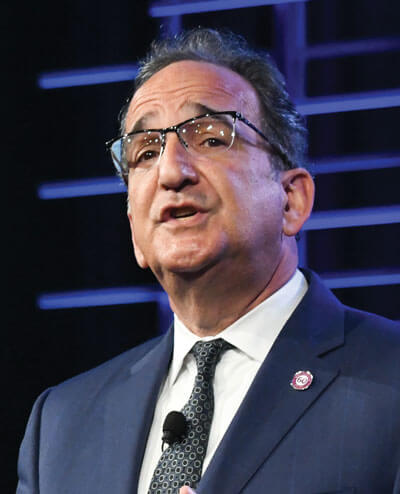 The nature of my practice is to identify and introduce individual disability insurance programs to large populations of highly compensated professionals. When we secure an opportunity, we have the ability to offer coverage to thousands of people at one time, and it's physically impossible to service all those people by yourself. So instead I built a production line — a team of individuals who could identify and service each piece of a process.
We have four components of this team: institutional strategic relationship development, institutional sales, enrollment sales and customer service relationships.
First, team members identify strategic centers of influence. We communicate what our skill sets, value statement and experience are, and bring this to people in our target industry.
Once the center of influence agrees to move forward, we bring it to another team member whose job is to work with that individual. They help them identify prospects, go to meetings and introduce our value proposition.
When we identify the strategic solution, we have another individual handle the communication timelines and materials. Finally, we have a customer service team.
We've created a scalable and replicable process that is generating hundreds of clients a year and that provides a consistent level of service.
It's also helped us develop a team of highly trained individuals who have the capacity to step in and help their fellow teammates if we have an unexpected surge in demand or an unintended absence.
Focusing on health, wealth and lifestyle with clients
I want our clients' physical and mental wellbeing to be in top shape. We know things like being overweight and other fitness-related issues lead to a poorer and potentially shorter life.
The same can be said with the client's mental well-being.
So I have developed a program that encompasses both wealth and health management, while also providing lifestyle guidance. As part of this, we provide access to a qualified nutritional therapist. Our therapist provides various health management and educational lifestyle programs for our clients to preserve their health and financial independence.
In addition, our clients can obtain lifestyle guidance from a bespoke travel lifestyle expert, as well as access to an outsourced concierge service. Via this service, we can provide exclusive rates and access to all things sporty, musical, film and theater.
Clients become physically, mentally and financially more secure, reaping the benefits of our wealth and health expertise while living a fuller life. These clients then become our next wave of referrers.
My advice is simple: Offer your clients more than wealth management, as health and lifestyle management will give your client and your business longevity. All you need is to find yourself one to two experts to help you elevate your business' and clients' future.
When hiring, be clear about your company culture and values to make sure they align with those of a potential recruit.