12 ideas for prospecting and productivity
Michael DePilla
Simple ways to improve your business and your life.
When to send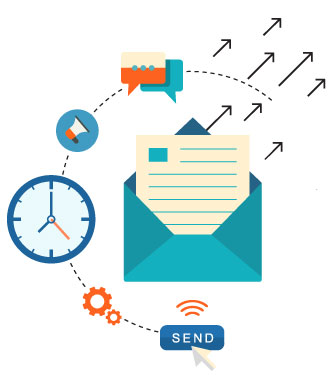 WHEN YOU WANT to make an important appointment or communicate crucial information with your clients, send emails to them between 7 and 8 a.m. Entrepreneurs of good companies tend to wake up early, so you get replies from them quickly. Even if they don't check emails early in the morning at their home, they will find your email on the top of their inbox when they come to the office.
Adding coverage
ALWAYS REQUEST one additional term policy for a prospect. When you deliver the policy they originally applied for, let them know they've been approved for an additional amount of "X." A majority of the time, the prospect will accept the additional coverage.
Better medical benefits
WE ALWAYS ASK business owners and HR personnel how they deliver staff benefits at work. In doing so, we highlight that medical benefits can become very costly to the company and disadvantageous for members with pre-existing conditions.
We tell them the better approach would be to implement a portable medical insurance program that allows for guaranteed insurance renewal for the staff and better cost management for the company. Successful implementation would also see us reaching out to more individuals who work in the company.
Print your goals
WRITE DOWN YOUR LIST of clear and measurable goals and let the world know about it. I suggest you print out your goals, laminate them and put that list someplace where you will see it frequently. I like to read my goals in the shower.
This has a real benefit. Even if you don't know how you will achieve that big goal, just the practice of reading it frequently will increase your confidence. It will also give your subconscious mind "marching orders" to do what it takes to start progress toward your magnified success.
Popcorn
I TELL MY CLIENTS, "Life insurance is like a kernel of popcorn. It can stay in its dormant state: unused, compact, out of the way and inexpensive compared to its real value. But when triggered, at the perfect moment, it instantly expands to provide a much larger value, just when you need it."
Prescription sheet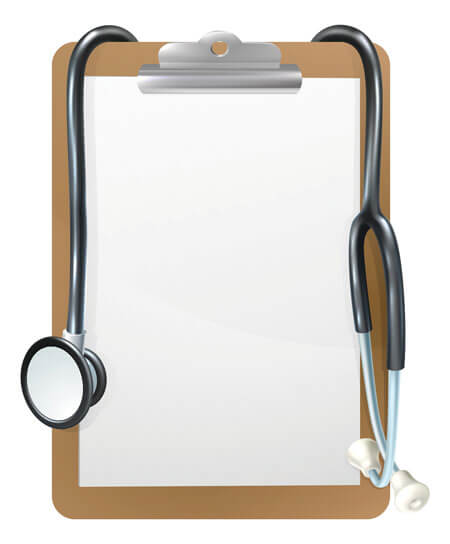 I HAVE A TWO-PAGE fact-finding sheet. On the first page, I make notes about the client. The second page is what I call a "prescription sheet," and it includes all the insurance benefits I recommend for the client. At the end of the interview, I keep the notes sheet and leave the prescription sheet with the client. I have found that this sheet helps them with the "give me time to think about it" period, and they also share it with family and friends, which sometimes leads to other prospects.
Financial education
WE HAVE PROVIDED financial education to different markets over the past 20 years. We created a financial wellness program to help empower people with basic financial literacy. This allows the participants to have better choices for their financial situation, since I believe people don't make bad decisions; rather, they were provided with poor choices.
A better transfer
WHEN A YOUNGER CLIENT wants to start a Roth IRA with the goal to leave tax-free money to their heirs, show them an illustration for a high-cash-building life insurance policy with a premium commitment of the Roth contribution.
The money will appreciate with no taxes, have distributions available tax-free if needed, be self-completing in case of death, and pass on to the heirs on a tax-free basis. Remind the client life insurance is a tool that not only protects them now, it is a way to transfer money to heirs using pennies on the dollar.
Disney did it!
I ALWAYS SHARE the story of Walt Disney with my high-net-worth clients. In the late 1940s, Walt Disney had come up with the idea for Disneyland. He started approaching banks to finance his project, but was rejected by 300 banks. He didn't give up though.
He sold his vacation home in Palm Springs and was still short of money. In his house, he was thinking of what else he could do. He opened his cupboard and found insurance policies, from which he borrowed the cash value to form what we know today as Disneyland.
So when we tell our clients the cash value in life insurance is there not only in the event of death, but also for an emergency or opportunity, you can point out this example. Without that money, we might not have Disneyland.
Block out Mondays
MONDAYS ARE BLOCKED OUT in my diary. Not conducting any client meetings on Mondays allows my staff and me to catch up on outstanding work and tasks from the last week, and plan the current week out. My staff have commented on a Friday that if a week has been overly busy, they know they have the coming Monday to get on top of it without worrying about client meetings. This has led to us all being more productive.
Ask the right questions
BECOME a question developer. As long as you know how, when and what to ask, your daily work is only going to be to provide clients with a great tool for their future. If you ask properly, the rest will be tremendously simple!
Easy upgrade
LOOK FOR low-cost/high-impact ideas until your clients produce higher revenue for you. For example, you won't find any paper other than 32-pound/98-brightness in our office. For $.015 more per sheet, you'd be amazed how many clients comment on our paper!