With age comes opportunity
Elizabeth Diffin
Singapore's aging population reveals potential business for financial advisors.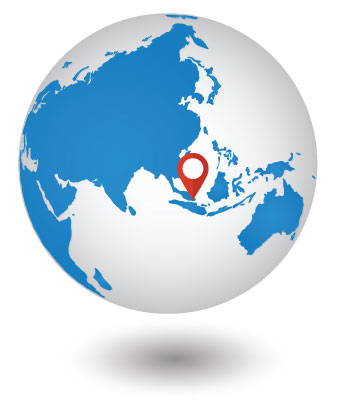 SINGAPORE is known for its sparkling clean streets, diverse cuisine and an airport that houses the world's largest indoor waterfall. But there's one claim to fame that is particularly significant for Singapore's financial advisors: The city-state also boasts the world's highest life expectancy.
In April 2019, Singapore's Ministry of Health released a report titled "The Burden of Disease in Singapore 1990 to 2017," which revealed that the expected lifespan in Singapore is 84.8 years, just squeaking past the longtime leader, Japan (84.1 years). But the report also discovered that the average Singaporean would spend 10.6 of those years in poor health, a figure that increased by 1.5 years over the course of the study.
Both of these findings have a significant impact for the 20,000 financial advisors in the country of nearly 6 million people. According to Laura Xue-Fen Hoi, ChFC, AEPP, the government has already intervened, with public awareness campaigns focusing on the need for financial planning, retirement planning and increased health-care costs.
"As a result, the Singapore life insurance industry has been seeing growth year on year," the 15-year MDRT member said. "There has been continued demand for protection and health care insurance. Retirement policies have also been on the rise as Singaporeans worry they do not have sufficient income for their later years."
Of course, this increased life expectancy translates into greater opportunities for financial services professionals to build lasting connections with clients over the years.
"To survive and thrive, we should cultivate long-term relationships with our clients based on trust and rapport," said Catherine Chee Keng Lian, FChFP, MBA. The 23-year MDRT member recommends offering "financial counseling" rather than just giving advice and meeting with clients regularly to help them reach their financial goals.
Holistic financial planning is also central to Hoi's practice. "We are like a professional financial doctor," she said. "Instead of diagnosing physical conditions of a client, we are here to diagnose their financial situations, assess their gaps, and come up with proper, thought-out solutions to help them reach their goals. I bring every client through a very comprehensive process that has helped me build up a strong and loyal client base."
For Delia Hui Wong, an eight-year MDRT member, the dedication to holistic financial planning goes beyond simply customizing suitable financial plans. It also translates into going above-and-beyond to make sure her clients' needs are being fully met.
"In Singapore, we are not allowed to provide legal advice," she said. "However, because I care for my clients, I will raise their awareness about the importance of will-making and the lasting power of attorney arrangement, and it is entirely up to them to consider addressing that with their lawyers."
This care for her clients also increases their trust in her. She recounts the story of a client who was reticent to work with her after a bad experience with a previous advisor. The client worried she wouldn't stay in the profession for long, but Wong persisted in meeting with him every year to demonstrate her commitment, and after six years, he finally gave her the biggest case of her career.
"I often share this to encourage my peers about patience, persistence and doing the right things to establish trust and confidence from clients," she said. "That can only be built over time."
Due to Singapore's life expectancy, new products in the country tend to be geared toward retirement and wealth accumulation, Wong said, so the focus is on savings and investment rather than coverage. However, a new type of product has emerged to address another need revealed by "The Burden of Disease" report: illness. As Singaporeans live longer, they battle the same health challenges as the rest of the world, especially cancer and cardiovascular disease.
Singapore's increased life expectancy translates into greater opportunities for financial services professionals to build lasting connections with clients over the years.
Over the past decade, advisors in Singapore have begun to offer early-stage critical illness plans, designed to bridge the gap for those who are diagnosed with a critical illness, but at an earlier stage than is covered by traditional insurance.
"As people in general are becoming more mindful of their health, detecting illnesses in their early stages has become more common," Hoi said. "Such early-stage illness plans give a payout when they are detected, providing a client access to some funds to either take time off work or to help pay for certain medical expenses."
While worries about health are both evergreen and universal, concerns about the economic climate seem to come and go. Weak economic activity in the second quarter of 2019 and a slashed economic growth forecast have led to increased fear of a coming recession in Singapore. However, Lian believes that while clients may be more careful with spending money during an economic downturn, her role as an advisor is ultimately recession-proof.
"We can inspire and share with them the importance of building good protection planning which can replace their loss of income while taking care of their early retirement needs, recuperation expenses and cost of alternative treatment," she said. "So long as we can continue to deliver valuable advice to help our clients plan for their life goals, we will not have to fear."
CONTACT