Should your kids be your succession plan?
Matt Pais
What to consider when bringing your child into your practice.
STEVEN WANG joined his father's business at 24 years old. For the next eight years, his performance was … not great.
"I sucked," he said. "There were some days when I'd show up at noon to go to work."
Obviously, the nine-year MDRT member from Irvine, California, has come a long way from that era. Yet it's important to recognize why he struggled so much at first: Joining the business at his father's insistence, the work was not his passion. This was not good for Wang, his father or the practice's clients. Only after his father died and Wang saw how much life insurance helped his family did he develop his purpose for protecting clients in similar situations.
It raises an important question: Is it the right move to make your child your succession plan?
Don Schwerzler founded the Atlanta, Georgia-based Family Business Institute more than three decades ago, runs the website family-business-experts.com and has consulted on hundreds of family businesses. He said the next generation's emotional investment is crucial to bringing them on board.
"If the kids don't have that, part of our job is sitting down with mom and dad to realign their expectations," he said. "It may be better to prepare the business for sale rather than looking to pass it on to your kids."
Because any number of issues may arise with an unmotivated employee, especially when that person is a family member. "A father called and said, 'I'm having a problem with my son-in-law: He doesn't seem to want to come to work, but I don't want to fire him,'" Schwerzler said. "You get some very emotional and difficult issues you have to resolve."
In another case, an advisor turned his business operations over to his son-in-law, and after 10 years found out the son-in-law was having an affair. The father fired him and tried to retake the business. He suffered a fatal heart attack nine months after attempting to transfer ownership, reconnect with clients, and adapt to new technology and staff.
"He worked himself literally to death," Schwerzler said.
That, of course, is an extreme example. For Priti Ajit Kucheria, CFP, LUTCF, an 18-year MDRT member from Mumbai, India, she simply didn't want her son to come into the business with the attitude of "You pushed me into this." It had to be his choice.
Which does not mean that his path to joining the practice, where he has been for the past five years, was easy.
Throughout testing to become a CPA, he constantly wanted to quit and pursue other dreams. After he completed the exams, he decided he wanted nothing to do with financial services and spent 12 months traveling and trying to figure out his calling, even living with lions in South Africa for a couple of weeks.
So after he decided to come into the business, Kucheria had a surprisingly objective view of her son's involvement.
"My husband and I had mentally prepared ourselves that any day he would drop the bomb: 'I don't want to do this anymore,'" she said. "But when you don't expect anything in life, fears and anxieties become negligible. You have to minimize your expectations, and then everything feels like a bonus."
That's part of why Kucheria waited six months to introduce her son to any small clients and three years before he was asked to give a presentation to a large client, after it was clear he enjoyed his work and would exceed clients' expectations.
A gradual approach also proved to be best for Erika Wood, AIF, an eight-year MDRT member from Minnetonka, Minnesota, when she began working with her father Richard J. Bjorklund, a 36-year MDRT member from Minnetonka. Wood began as a paraplanner, and two years later was ready to be an advisor.
But personality clashes erupted over the handling of some of the day-to-day activities.
"Early on, I would get a call from her mother saying, 'What's going on with you two now?'" Bjorklund recalled.
"It always came down to me being very organized and him being less organized," Wood said.
Ultimately, this proved to be a blessing, with Wood helping ensure no tasks fell through the cracks and increasing efficiency in following up with clients. But it was a reminder that details cannot be taken for granted about a professional relationship simply because of a strong personal relationship.
For Drew Michael Forte, CLU, CFP, not joining his dad's practice was not for any dramatic reasons. It was just a matter of the four-year MDRT member from Winchester, Virginia, wanting to establish his business for himself.
As with his sister, Kimberly A. Harding, CLU, a 14-year MDRT member from Woburn, Massachusetts, Forte was supported by his dad while being encouraged to join another company.
"We were really lucky to have these great mentors, but my sister and I had to build our own practices completely from client zero," Forte said. "If people are just relying on business their parents created, they may not like the work. You have to really care about clients and be in this 100% or you're going to start to hate it."
In fact, having family members in the profession caused Forte to move from Massachusetts to Virginia in search of a new market. And that caused a different kind of buy-in.
"This business is my baby. I never stop thinking about it and how to improve it," he said. "If I partnered with my dad, I'm sure I would have a completely different mindset because I didn't start it from scratch."
Years later, Wang has been the No. 1 advisor in the country in his company four times. Kucheria's website is full of client testimonials praising her son's work. She recognizes that if he were not in the business, she and her husband would not have grown their practice so much or kept it in the family. Bjorklund identifies that of his three kids, only Wood is the right match for his practice. Forte believes he would have dropped out of the business without his family's support.
It is important to note that the financial services world is all about individualized service and practices that are a reflection of the people who run them. As with families, what works for some businesses may not work for others. Still, members interviewed for this story frequently recognized the delicate balance of providing information about the impact of the business to kids without making their future seem like an obligation.
If at all possible, they said, let them pursue their passion, because what happens organically is usually best. As it turns out, Forte's 4-year-old daughter is already showing aptitude for closing a sale.
"When she was about a year and a half, I showed her how to make a deal and shake on it," he said. "Her brain works similar to a salesperson where if she does one thing, here's the reward. Now she's constantly convincing me of things, as simple as if she eats all of her dinner, then she gets ice cream.
"Maybe she's just got me wrapped around her finger, but she's pretty convincing."
Consider these before hiring family
Schwerzler identifies numerous challenges that can occur when bringing a child or children into a practice:
Is the child actually competent to do the job? "Owners can get confused between the confidence and competence of the kids, who are anxious and eager to do well but may not be equipped to be successful."
Will proximity impact the family dynamic and harm the business? At one company, twin brothers successfully operated separate offices on opposite coasts. After merging into one office, they had awful fights. "When owners are fighting, whether parent and child, husband and wife or otherwise, it corrupts the organizational integrity of the business."
Will other family relationships come into play? In one family business, two brothers struggled to work together because their wives did not get along. "The brothers got along well together, but one wound up going on leave from the business and having someone come in to take his place because of the tension between the wives." In another case, demands of the business and a spouse who didn't want her husband missing family events put a son in a difficult position between his wife and his dad.
How will compensation compare to what's offered in non-family opportunities? "We had one company where the parents were planning to pay their child $40,000, while all of his friends coming out of the same program would be making $90,000. That's what he expected, and they couldn't afford to have him even though they wanted to."
Will all involved family members be compensated the same? "If you have a kid who is younger but expects to make as much money in the business as his sibling who has been there longer, it's a problem, which can also be enhanced by their spouses."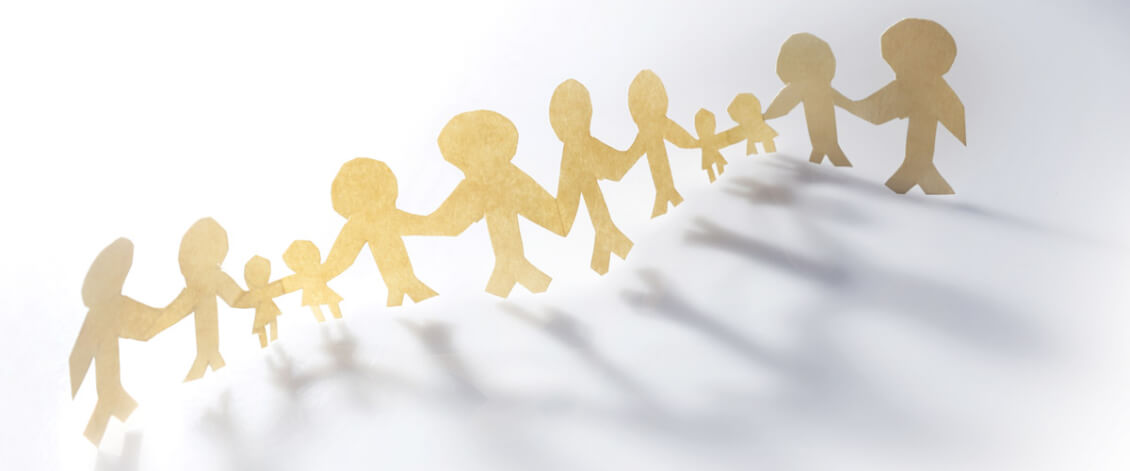 How to increase your odds of success
Appreciate the good, and recognize intention. "Sometimes I tell my husband when he gets angry with my son, or he tells me when I get upset, 'It was not his intention to frustrate us.' That being clear, you don't react instantly or pass judgment. You are then able to sit down calmly and see the situation from his perspective and tread over the issue objectively. You have to treat them like an employee, but also like a son. It's a fine balance." (Kucheria)
On a scale of 1 to 10, a 3 is better than a 7 in terms of pressure. "If my dad had said, 'If you don't want to, that's OK too,' I probably would have considered it more and been more serious about it in the beginning, because it would have felt more like my choice." (Wang)
Blend worlds as appropriate. "My dad uses a lot of the mantras of my grandpa that stuck with me, like 'If you don't consciously form good habits, you'll unconsciously form bad ones.' It is a business where you can show up at 10 a.m. and no one will hold you accountable, but you have to be accountable to yourself. That was good stuff to hear and fun because my grandpa passed away when I was really young, so it was special to have those memories and reminders of him." (Wood)
Don't take the relationship for granted. "At home, he or she may be your dad or mom, but in the office, you have to behave and deal with them as you would your boss. Allow them to nurture you in the business. And the same goes vice versa as the owner. Be as empathetic or stern as you would with an employee. Don't react to his mistakes as if you were at home." (Kucheria)
Don't let family bonds prevent necessary conversations from taking place. "Sitting down and working through that issue is better than ignoring it." (Schwerzler)
CONTACT