Leading the fight
Matt Pais
FitzGerald supports local kids through boxing club and the MDRT Foundation.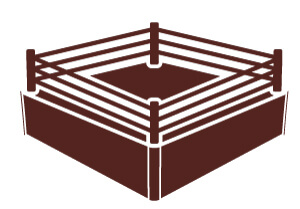 OUTSIDE the Shreveport Youth Boxing Club (SYBC), you may not detect an overwhelming amount of inspiration. The converted former home for meetings of the Sheet Metal Union, with train tracks, empty lots, anonymous buildings and not much else nearby, will not impress you. This is a high-crime area, said Tim C. FitzGerald, MSFS, AEP, and you could easily judge this book by its cover.
Inside, however, is a different story. This is where the 34-year MDRT member from Shreveport, Louisiana, has 75 kids on the roster, mostly ages 8 to 18. Comprising mainly children from low-income families, the club pays for equipment, travel to tournaments and food when they travel. The kids pay only $75 to $90 to join USA Boxing, which covers SYBC for insurance purposes. More often than not, FitzGerald, who received a $2,500 grant from the MDRT Foundation in 2019 and $10,000 in 2017, covers that fee for kids who cannot afford it.
But this is not a place where opportunities are given lightly. Slogans throughout the building contrast talent and hard work, emphasizing the importance of effort and determination.
"Potential really doesn't mean anything. It's the hard work that meets potential that turns into success," FitzGerald said. "Our philosophy is this isn't really about boxing; it's about helping these kids become productive citizens."
That comes from simple behaviors like a rule that whenever you walk into or exit the gym, you approach everyone and shake their hand firmly, looking them in the eye. And it's from bigger ideas too.
"If they think they're tough, they'll be run right out of the gym," FitzGerald said. "It's not about fighting; if we found out a kid was fighting in school, we won't let him come to the gym for a while.
"And they don't; they have the confidence not to fight."
Our philosophy is this isn't really about boxing; it's about helping these kids become productive citizens.
In fact, FitzGerald saw this play out with his own son, now 29 and working alongside him in his practice.
When Connor was 12 and being picked on at school, he was initially afraid to go inside Ray Paxton's gym (the club that drove FitzGerald to open SYBC in 2016, a year after Paxton died) but eventually got up the nerve to start attending. The elder FitzGerald, who had boxed in his youth, told Connor the boxing experience would eliminate his need to assert himself, and thus to fight as well.
"A year later we were driving home and Connor said, 'Dad, I know what you were talking about,'" FitzGerald remembered. "'A kid at school had words with me and pushed me, and I just looked at him and smiled.'"
"I saw that glow in him," Fitzgerald said. "These kids come in scared to death, and I watch their confidence grow."
There are so many more reasons why that happens. It is because the gym carries on the commitment of Paxton, a legendary coach who worked with icons like "Sugar" Shane Mosley and Oscar De La Hoya. It is the passion of coach Donny Jackson, a former amateur boxing champion who finds housing for people with intellectual disabilities by day and spends five nights a week coaching at SYBC.
And it's the openhearted level playing field they find at SYBC, where boys and girls alike can box and the kids get to spend time with FitzGerald's 33-year-old son, Miles. While Miles can neither speak nor see, he communicates with others with his head and has developed a great relationship with the boxers at SYBC.
"The kids at the gym call him The King," FitzGerald said. "A lot of them haven't been around a kid like Miles. They want to push his wheelchair or talk to him. It's a good experience for both sides."
Moving forward, FitzGerald wants to expand the building to triple the size of the gym and host matches for other boxing clubs. Meanwhile, former boxers now employed in the community come to serve as good examples for the kids. Olympic weightlifter Kendrick Farris lives nearby and gives motivational talks at the gym.
It's the kind of place where, as FitzGerald recalls, a kid can go from flunking out of school and never going anywhere but Shreveport to seeing the whole country through boxing tournaments, returning to school and becoming homecoming king.
"Those stories don't happen every day, but it just makes you realize that we're having a positive impact on these kids," he said. "It's a pretty awesome shift that can happen in a person when they attach to this wagon."