Client communication ideas that seal the deal
Antoinette Tuscano
Tell your own story and close more cases. Plus, why the way you're asking questions could be wrong.
By Antoinette Tuscano
Close more cases with the power of storytelling
ALEX WASN'T CLOSING CASES or getting hired by potential clients, and he didn't know why. He thoroughly understood financial products. He'd talk with potential clients about all of their many options for financial planning, and the person would respond with, "Could you give me a proposal about that?"
Alex would spend hours creating a proposal detailing multiple choices and plans. He'd send it to the potential client — and hear nothing. Unfortunately, he'd often find out the person became another advisor's client.
What was Alex doing wrong? He was confusing the client and then losing them, said small-business coach Matthew Pollard, founder and CEO of Rapid Growth LLC, in Austin, Texas.
When faced with multiple choices, especially when they're phrased in unfamiliar jargon, people become paralyzed. Instead, grow your client list by offering fewer plan options, less jargon and a less detailed analysis of products, and tap into the power of stories.
"People remember 22 times more information when it's embedded in a story," Pollard said.
A story bypasses the logical mind, and a potential client will often spend up to two minutes listening to a story instead of the standard eight seconds of a sales pitch.
"When you tell a story," Pollard explained, "neural coupling happens. Sharing a story causes our brain chemistry to synchronize. We create rapport. As soon as I start to tell a story, I feel more comfortable and my audience becomes more engaged."
Telling your own story to build your niche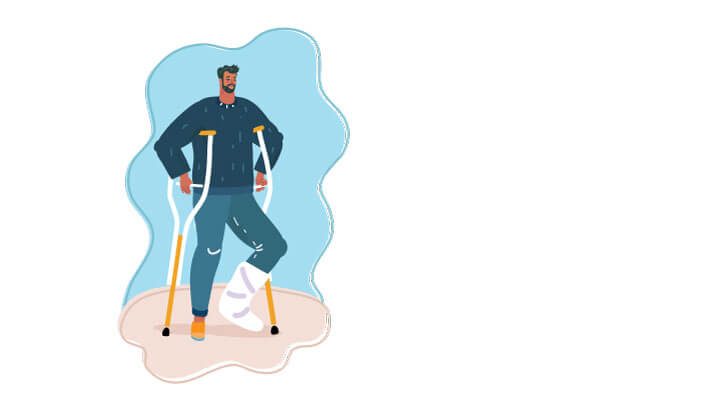 By Brad Elman, CLU, ChSNC
AT 22, I couldn't really relate to being married, having kids and having lots of responsibilities, but I was an athlete in high school and college, and I could relate to being injured. I became an expert on disability insurance. This expertise was further enhanced at age 25 when I shattered both bones in my lower right leg playing soccer. It took three surgeries, a ton of hardware and nearly a year to recover.
The year following that accident, I qualified for MDRT for the first time, and I did it on disability insurance sales alone. I also had a very compelling story because I learned something about being disabled that most people don't understand. Being disabled isn't about being inconvenienced. It is a lot more complicated. It is about subtle things. It's about how well we work when we are in pain, drugged up with painkillers or sleep deprived. I didn't need my leg as part of my job. But I did need to be coherent, upbeat and rested, and I was none of those things for almost a year.
Disability became my focus. How often have we heard clients say, "It would take a lot to disable me"? My response: "I used to think that too." Then I tell them my story. "Some years ago, I broke a leg playing soccer. And although I didn't need my leg as part of the job, I discovered some interesting things. It was a pretty bad break, a nonunion fracture, both bones in my right leg. Every time I tried to roll over in bed, the bones shifted. It felt like someone was using a welding torch on my leg. I didn't sleep for more than an hour at a time, and a couple of hours per night total, for almost a year. I was completely exhausted. Have you ever gone to work after a bad night's sleep? Can you imagine not sleeping for a week or a month? Would you be effective with your clients if you were totally sleep deprived?"
Then I shut up and wait for the response.
Why the way you're asking questions could be wrong
By Prakash K. Ved
IF YOU WANT a positive result from a client, ask the question in a positive way. For example:
Don't use: What don't you like about your current insurance program?
Use: What do you like best about your current policy or agent?
Keep language straightforward when talking to clients — avoid acronyms and other jargon.
Don't use: Why don't you protect your executives with ABC and XYZ policies?
Use: How do you currently protect your management and board of directors against "X" risk?