2020 MDRT Foundation President
Matt Pais
Tarpey sees relationships and teamwork as the keys to generosity.
THE MAN was in his 80s and living in the severely impoverished Appalachia region of Kentucky. Having grown up working in coal mines and with minimal education or health care access, he was having his roof repaired and house painted by members of the Fordham University student campus ministry. Yet Brian G. Tarpey, almost 21 and volunteering for the first time, still remembers how deeply grateful and happy this man was.
"Not that we were there serving him but because he could spend time with us and tell us about his life," said Tarpey, a 16-year MDRT member from Fairfield, New Jersey, who is the 2020 MDRT Foundation President.
"There was something that struck me in both his smile and his eyes, like he knew something we didn't know," Tarpey said. "Today I think I understand what his eyes were trying to tell me: that life is about relationships, and to spend carefree time with people you love, care about and do business with. That's an incredible gift and the true wealth in life."
All the things that seemed like heavy-duty problems in my life really shrunk when I got involved in service.
Decades later, Tarpey recognizes how the MDRT Foundation has helped him rediscover what he learned in the Appalachian Mountains but lost track of when he "started chasing after money and career success, thinking that was the answer."
In fact, the change started happening in 2003 at Tarpey's first MDRT Annual Meeting, where a speaker talked about knowing your "why" of work in the financial services profession. Tarpey also visited the MDRT Foundation booth at that meeting, beginning what is now more than 15 years of involvement with the organization, including volunteering on committees, personal donations and requesting grants for local organizations.
One of those is Spectrum360, which serves 350 children with learning disabilities, autism and other developmental and physical challenges. Another grant he secured went to Covenant House, which received funding for homeless youth in New York City.
"It's deeply impactful when you see the results that these schools provide to families," Tarpey said. "To be able to support that is an incredible privilege the Foundation has afforded me. All the things that seemed like heavy-duty problems in my life really shrunk when I got involved in service."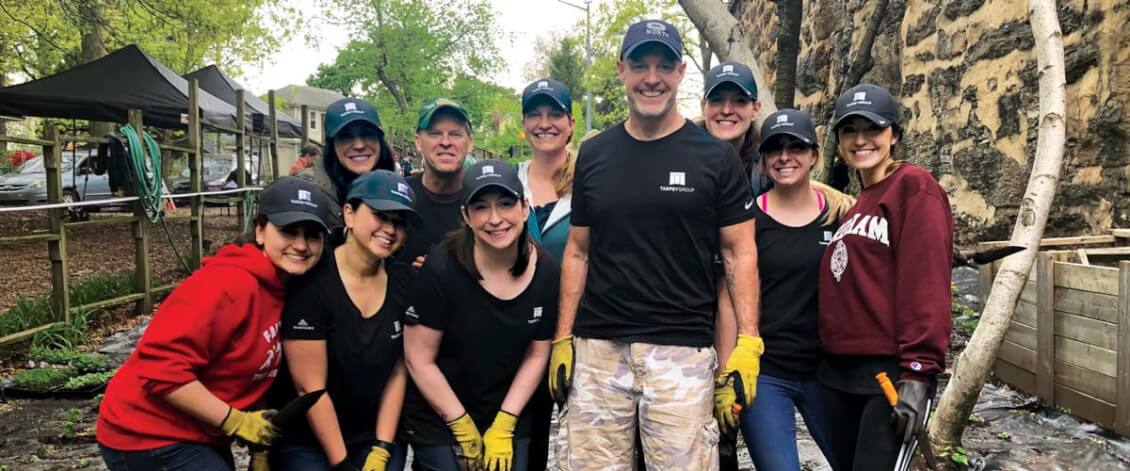 Tarpey knows that such generosity wasn't always his mission. He grew up with eight siblings and saw his mother forced to sell her house after his father passed away, leaving behind two mortgages and no insurance. He sought to be a provider more than a giver, beginning his career selling health insurance to corporations.
"I was just chasing after a financial safety net for me and my wife, and we knew we wanted to have a family," he said.
But MDRT and the MDRT Foundation expanded Tarpey's thinking through education, community and service projects. That included the Million Meal Challenge during the 2010 Annual Meeting in Vancouver, where Tarpey spent four hours unloading 50-pound bags of rice, and working with Soles4Souls in 2014 to provide shoes for devastated northeastern communities after Hurricane Sandy.
Contributions like that have become common for Tarpey, who understands the impact that choices have, whether it's the financial planning that can protect a family or sharing his work with his daughter, who is now joining him in his practice after graduating from Cornell University.
"When she was 10, she saw me reading a grant application and asked why I was crying," he said. "I explained to her what I was doing, and now she is joining our HR consulting practice with a focus on bringing public policy to deepen social change in corporate America."
Like any good husband, Tarpey credits his wife, Penny, for the person who he is, and similarly credits the MDRT Foundation Board, staff and volunteers for how the organization has grown. As President, he seeks to continue to integrate the Foundation's grant offerings with providing opportunities for service and social impact.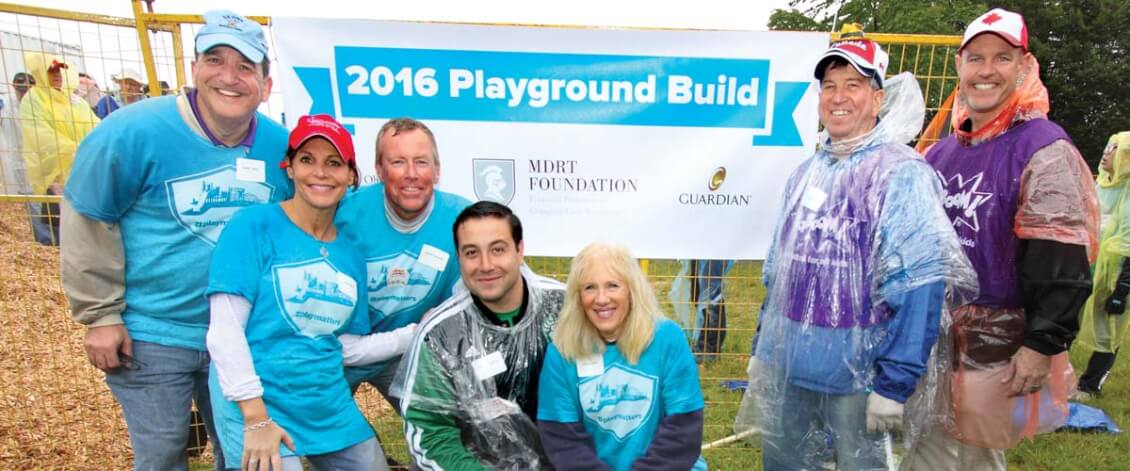 "The Foundation is going through a change in how to bring both of those together," he said. "One of the things we recognize is that the younger membership is hard-wired to make significant contributions with their social consciousness in a deeply impactful way in communities all around the globe.
"That's the evolution of the vision, and my role will be to start the dialogue and perhaps shine a light on the first few steps toward that vision."