The wildest client experience I've had
Matt Pais
MDRT members share memorable interactions and what they learned.
Advisors know what to do when a client meeting is ordinary. But what do you do when you realize the client's dog was drinking your tea?
During a recent recording of the MDRT Podcast, the following members shared the most unusual client experiences they've had and how they handled the situation.
Dodging flying birds
Well, they didn't become a client, but it's definitely a crazy story. An agent had gone out of the business and she had an appointment scheduled for Friday. I decided I'd go see if I could make the sale. So I went to see the person she had booked the appointment with.
As I came into the house, I had to walk across planks, and I could see directly down into the stone cellar. So it was dangerous getting in, and then it was like a zoo inside the house. Birds were flying around free.
We sat at one of those electrical spools, which was what they had for a table. I presented the insurance to cover their mortgage protection. It was a whopping $12 a month. They said, "I didn't think it was going to be so expensive." I knew right then I didn't have a client.
That's one of those experiences you definitely remember and never want to relive. I learned to prequalify who I'm going to see.
Sharing tea with the dog
This is going back nearly 20 years when I first started out. I used to go see any client anyplace, anytime and do anything for them. The lady said to me, "Would you like a cup of tea?" I said, "Yes, that's fine."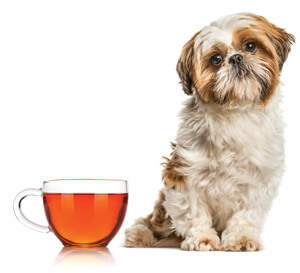 I put the cup of tea down on the floor beside the armchair. She went to get some paperwork, and I heard a noise. Her little dog was lapping up my tea. I had to make a decision. When she comes back into the room, do I drink the tea or tell her?
I drank the tea.
It still makes me cringe. But at the time, I didn't have the heart to say to the client, "I'm really sorry, but your dog has been drinking my tea, so can you make another one?" I was just more keen to make sure I made a good first impression. So I actually drank dog tea.
Next time, he'll leave his wife behind
For me, it's a prospect who is anti-insurance, so much so that he and his wife would travel from Canada to the United States without travel coverage. We would advise against it, and they would go anyway.
Sure enough, one trip down south, the man's wife broke her ankle and had to go to a hospital. They thought, "We should drive back. We're not insured over here. We have to get back to Canada." They had gotten pretty close to the border but had to turn into a hospital.
She had some work done and when she came out, her husband said, "Well, Jane, the good news is they fixed you up and everything is going to be fine. The bad news is if I had known it would cost me $15,000, I would have said, 'See you Jane. I'm off.'" That was the attitude he had.
Sometimes you just need to know when someone doesn't want or need us or there isn't a connection between you and a client. And to not fret and to move on.