Grant's ongoing gift
Matt Pais
Krueger uses help from the MDRT Foundation to support her favorite charity.
Tasked with distributing condiments while volunteering at the Syracuse Rescue Mission, Terri E. Krueger is shaken by something: Even after the hamburgers and hot dogs run out, everyone still asks if they can have the little packets of ketchup and mayonnaise.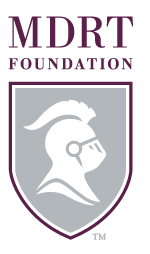 "Just about every single person who came through the line had nothing," said the four-year MDRT member from Syracuse, New York, who helped secure a $5,000 Quality of Life grant from the MDRT Foundation for the Mission, which works to fight hunger and homelessness. "So they took mustard and mayo, and felt like they were gaining something.
"We often say that if you're ever complaining about anything in your life, come with me and serve a meal. You will be humbled and sorry you complained."
Krueger has donated time and resources to the Syracuse Rescue Mission since she was 20, when she gave clothes that had been given to her for her daughter, who Krueger had at 18. At that time, she'd buy a can of tuna and make it last a couple of days. To say the contrasts in her life are extreme would be an understatement.
She came from an affluent family, living in a nice home in a nice area and going to one of the best schools in the district. Her adult life has been marked by professional success, volunteer service and stability with her husband and three kids. Yet in between, roughly from age 10 through 18, Krueger was neither safe nor secure.
It began around 10 when her mother survived a cerebral aneurysm but was left in what Krueger describes as "a very violent, childlike state," which led her father to alcoholism and a variety of abuse from both parents. From 13 to 16, Krueger lived with her aunt, who struggled to care for her.
Krueger moved back in with her father and the abuse resumed, prompting Krueger to spend the next few years in a revolving door of temporary residence with friends, her abusive family members and her boyfriend, who was abusive as well.
Without friends helping her, Krueger, who was able to obtain her own housing and become head teller of a bank at 19, knows she would have needed to seek help from the Rescue Mission. It is a perspective on homelessness she recognizes many do not have.
"It is not always about the mentally ill or criminal," she said. "It is about these set of circumstances that were tragic and led to a situation I had no means or ability to fix."
She also knows, looking back on how she overcame such extreme adversity, that one conversation can change your life.
Krueger, who was always small for her age and lacked confidence, kept her head down and didn't saying much in high school, her self-esteem even lower because of the abuse at home. One day, Krueger's English teacher walked in front of Krueger's desk and told the class everyone else needed to be like her.
"Because I was the orange in the bushel of apples, and we should all strive to be that orange," she said. "It really did change the way I saw myself: 'I'm different, and that's a good thing.' It took a while, but I stopped staring at my shoes, started walking around with a bit more confidence and gained friends because of that boost."
Years later, Krueger counsels other women who have suffered abuse. Thanks to Krueger listening and sharing her own story of recovery, multiple women have told her that their conversation changed everything.
Of course, Krueger has spent many years working toward change. She spent five years as a court-appointed advocate for children, handling 10 cases to determine whether abused or neglected children needed to be removed from their parents.
In the last seven years, Krueger's work at the Syracuse Rescue Mission has included sitting on special events committees and working to expand the organization's Food Service Center. It all comes back to appreciating people's individual circumstances and challenges.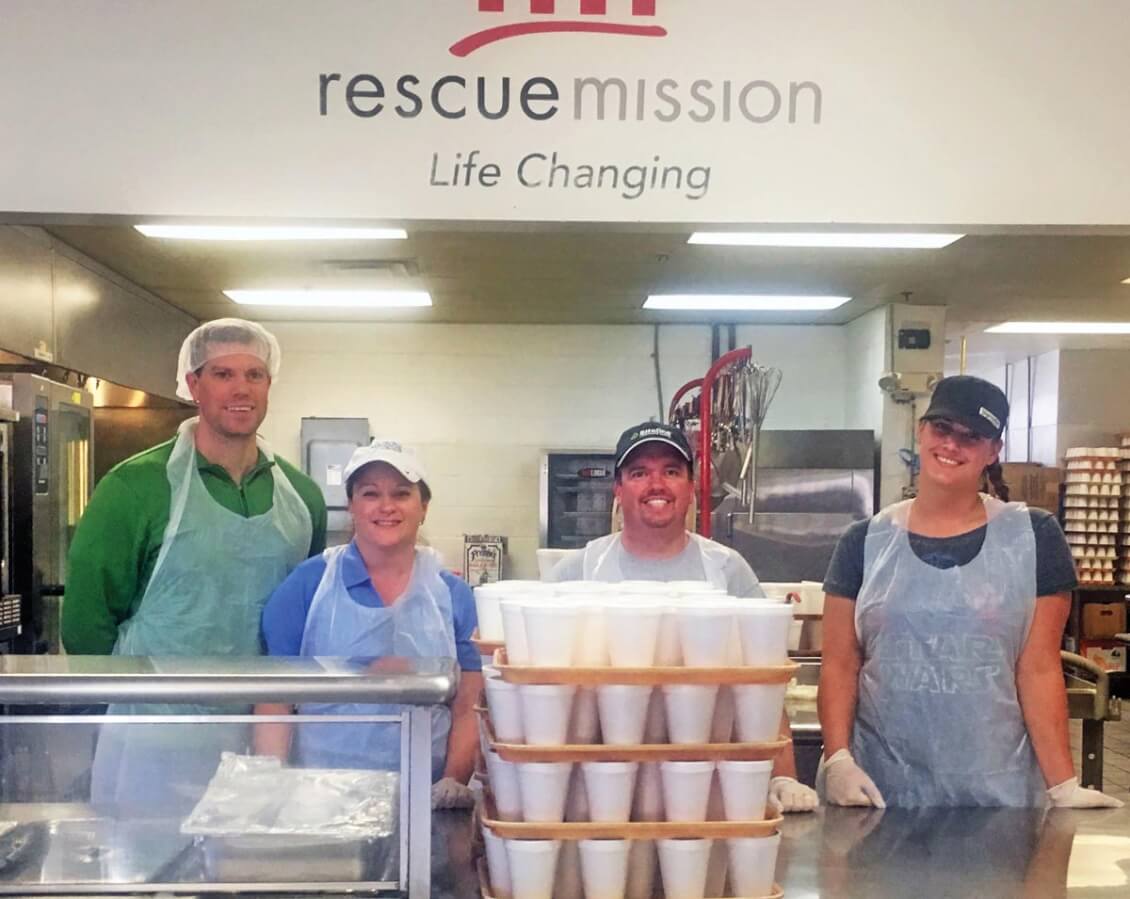 Krueger can often be found serving meals to Rescue Mission clients.
"You learn very quickly at the Rescue Mission to treat everyone with dignity," she said.
That mentality, Krueger said, has changed her entire life, not just in her role as an advisor, but simply in the way she looks at people. She compares it to the difference between the outdated approach of simply blaming a child for what they've done and more enlightened efforts to understand what is driving their behavior.
Or if someone is driving erratically. "Most of us yell at the car in front of us," Krueger said. "But I think because of my work at the Rescue Mission, I look at this car and say, 'Is the person inside OK?'
"Now, if I drive past and find out they're just on their cell phone, I'll get mad," she adds with a laugh. "But my first reaction isn't, 'Oh, you jerk.' It's, 'Are you all right?'"