Algorithms, bitcoin, roboadvice
Liz DeCarlo and Antoinette Tuscano
The future of financial services has arrived. Learn how to make the most of it.
Illustration by Matias Trillo
Change does not wait for our consent, especially when it comes to technology. Yet if you remain open-minded, technology can provide solutions to some of the challenges you face as a financial advisor, such as how to better serve existing clients or assist new clients who normally wouldn't be cost-effective to work with.
Jerry Wellington partnered with a company that uses algorithms to help maintain his portfolio management services and work with up-and-coming millennial clients. Jonathan Kestle sets himself apart from the competition with a program that uncovers substantial tax savings for his clients.
Just as ride-sharing services such as Uber upset the taxi industry, new ways of thinking about banking and financial services are developing — and clients are asking about it.
Mind shifts grab hold and kick-start advances we couldn't even dream about 10 years ago. Read on to learn about some of these changes and how members are mastering technology to build better businesses.
Using tech to say 'yes' to clients
From online portals for lower-net-worth prospects to automated
portfolio management, Wellington merges digital with his financial services.
By Liz DeCarlo
Jeremy Mark Wellington, Dip PFS, Dip CII, is not a tech geek. He has little interest in messing around in front of screens or trying out the latest technology. Yet, after being introduced to them by another MDRT member, here he stood listening to executives from a company that promised they could use algorithms to maintain client portfolios in real time, adapting to market fluctuations and suggesting alternatives if, for instance, a fund has dropped off.
Wellington folded his arms and said, "Well, I do that already. I don't see the advantages." He found the idea of automating portfolio management a difficult road to travel, but he agreed to spend a couple of days with the company. He saw the results firsthand, and began to understand the technology.
"At the end of two days, I had to uncross my arms and admit they were doing it more reliably than I could do it," said Wellington, a seven-year MDRT member from Truro, England. "I tried my best to hate it, but I couldn't."
Wellington, who has been in financial services for 30 years, has never felt the need to follow the latest shiny object when it comes to technology. But he eventually came around to the idea of handing off portfolio management to a scientific-based process that allowed him more time to focus on developing the personal relationship with clients — in spite of the fact that it took a lot of negotiation over the better course of a year to move clients into the service.
"The disruption was huge and against my better judgment at the time," he said. "But thank goodness we stuck with it, as our clients now love it."
'Why comes before how'
Wellington has integrated technology into his financial services offerings in several different avenues, but he approached it by understanding what he hoped to accomplish, rather than pursuing the latest trend.
One of his first tech changes came about because he hated to tell people no. No, it's not cost-effective to work with you. No, you're not worth enough to be my client. "It's a horrible message," Wellington said.
"Going back three or four years ago, with the increased cost of being a financial advisor in the U.K., the States and around the world, a lot of services are aimed toward high-net-worth clients," he said. "But where I'm at in Cornwall, we're not blessed with that many high-net-worth."
Instead, he was meeting people in their 20s and 30s who were trying their best to do the right thing when it came to their finances. But there was nothing he could do to help them.
Wellington isn't technologically minded, and neither are the other four members of his team, but they had a sense they could find the answer to the problem by looking at digital solutions.
The disruption was huge and against my better judgment at the time. But thank goodness we stuck with it.
He looked at robo-advice, but didn't like that it was a completely automated process. Decisions were pushed off to the potential clients, which left them vulnerable. So he moved into what he calls "advice light."
He hired the services of a fund manager who created an online portal for his lower-net-worth clients. "It was a nice little stepping stone, where we could hold their hands and move them into saving and pensions, into fiscal responsibility, but without having to give them access to the full range of services that would be unaffordable to them," Wellington said.
"It allows for economy of scale and gives the clients easier access into markets, but doesn't allow them to be too silly in their decisions. It has checks and balances." And, since Wellington reaches out to each client annually through mail or phone, they still have access to him, but in an affordable way.
Digital paperwork
Wellington also integrated technology into his day-to-day interactions with clients. He'd always wanted a paperless office, but couldn't seem to manage it with all the documents that had to be signed by clients.
A few months ago, his wife and business partner, Donna Wellington, saw someone using a tablet for official documents, which sparked an idea. Having just bought an iPad, she decided to look into using it to eliminate the up to 100 pages of paper they generated for client meetings.
"We have our annual planning meetings with clients and we give them quite a lot of paper. You then have to work your way accordingly, getting clients to sign where they need to and then passing it on to someone in my office to scan and ultimately shred," he explained. "You're printing an awful lot of paper, scanning and shredding it, all in a couple of days. It's crazy."
So they decided to replace all that paperwork with digital documents. He uses Acrobat Reader to create PDFs and PaperPort to stack the pages. Clients use the iPad Pro A4 with an Apple pencil to check boxes and write their signatures.
"I use it to write notes and give it to the client to sign, and the A4 size allows us to make the type very big, which helps for our older clients who have sight issues," Wellington said. "It's so much easier to make your way through all the bits of paper this way. And I'm a great note taker, so this way I can scribble my notes very unobtrusively on the iPad. In the past, I'm often very scattered and have missed signatures. This way I don't miss anything, and clients thoroughly enjoy the environmental message behind it."
Using electronic paperwork lets Wellington instantly share copies with his team and clients via Dropbox Business. "It provides for a nice, slick, clean paperless office. And it's made a huge difference to the business," he said. "It's very simple technology that anyone can use, but most people don't. It's just having the foresight and the time to see it and adapt."
Creating a simple workflow for clients and his team drives technological innovation for Wellington, but he also focuses on keeping things affordable.
"You can spend a fortune on technology, but I find there's no need to," he said. "There's a tendency, especially for new businesses, to invest in the latest innovations, but I just like to use free applications where possible and adapt them to my business. Don't complicate matters — that's my advice."
Startling statistics about the digital age
53% of millennials would rather lose their sense of smell than their technology
66% of people get their news from social media
93% of buying decisions are influenced by social media
33% of marriages start online
The fastest-growing population on Twitter is grandparents.
— Erik Qualman, author and speaker
AGE FOTOSTOCK
How one member brands her firm online
We ensure we have a large online presence that we manage consistently. Our advisor and corporate profiles are on LinkedIn, and we have personal and corporate pages on Facebook, Instagram, Twitter and even Pinterest.
We've claimed our Google business site. We blog regularly and ensure our websites are reviewed and updated on a regular basis. We also manage and invite client reviews on the local Adviser Ratings and Google websites. Proactively managing this, rather than reactively managing our online presence, is vital in the digital age.
Another thing we're able to do is provide value before people see us. We have downloadable fact sheets on our websites, videos available on our Vimeo channel and blog articles that offer education. We give back before we expect to get.
— Amanda Cassar, MFP, AFP, 7-year MDRT member, Burleigh Heads, Queensland, Australia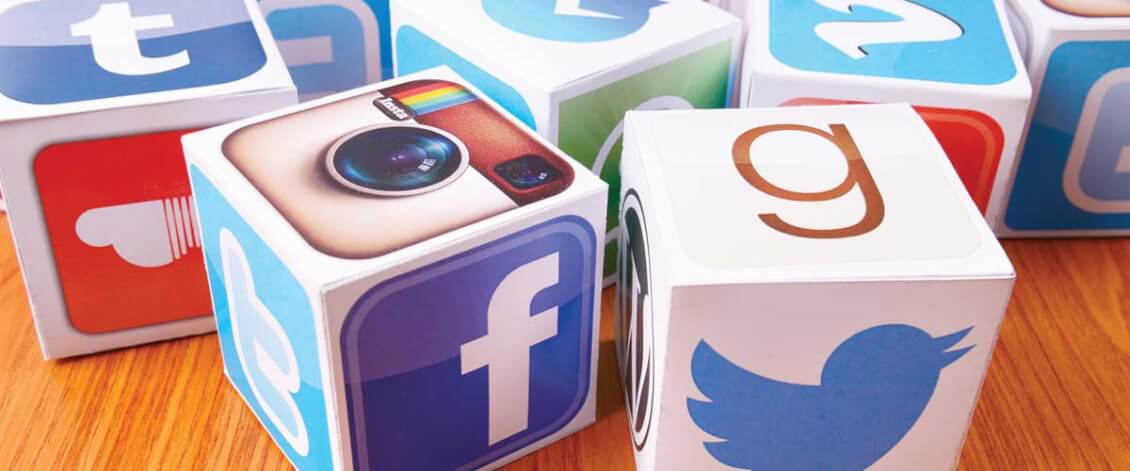 Create a strong digital footprint by upping your digital presence
Your digital transformation has to be about more than just the software you're integrating into your processes. It also has to encompass your own digital footprints, and the brand you're building online, which is often the first way clients learn about you.
"My largest investment came from Twitter," said David Braithwaite, Dip PFS, a 10-year MDRT member from Kent, England. "People stalk you online and Google you. Having a positive and consistent message adds up to someone contacting you instead of someone else."
"In this digital era, people are telling us what they like and don't like all the time. Our employees are telling us what they like and don't like. Our partners are telling us what they like and don't like," said Eric Qualman, author of "Socialnomics" and "Digital Leader." "Word of mouth is now on digital steroids. If we do things well, our clients become our best marketers on social media."
Jonathan Godshall Camacho, MBA, LUTCF, said it's important to understand how to present yourself well online. "When posting on social media, you have to do it in the right proportion," said the four-year MDRT member from Puebla, Mexico. "Post nine interesting articles and then one that educates them about your practice."
Peter Jason Byrne uses his online presence to connect with clients, and help them connect with him. "The power isn't as much of what we put up; it's looking at what clients put up. If we see on social media that a client has gotten engaged, we might send them an article about wedding budgeting. And if I see a person in a cast, I message them that the claim form is on its way.
"We have teddy bears that we send out as a get well or to celebrate a new baby," said Byrne, a 10-year MDRT member from Coorparoo, Queensland, Australia. "When our staff recently went on a service trip to Cambodia, we told about the trip from the teddy bear's perspective on social media."
Both Byrne and Camacho are following guidelines Qualman recommends. "Take time to network every day, before you actually need to," he said. To do it online, post it forward. Carve out about three minutes a day for sending a person an article or commenting positively about someone on Twitter.
And remember, in spite of the ubiquity of tech around us, at the end of the day it's all about connecting offline, Qualman said. "Understand the balance between offline and online. Remember, technology changes every second, but human nature never does."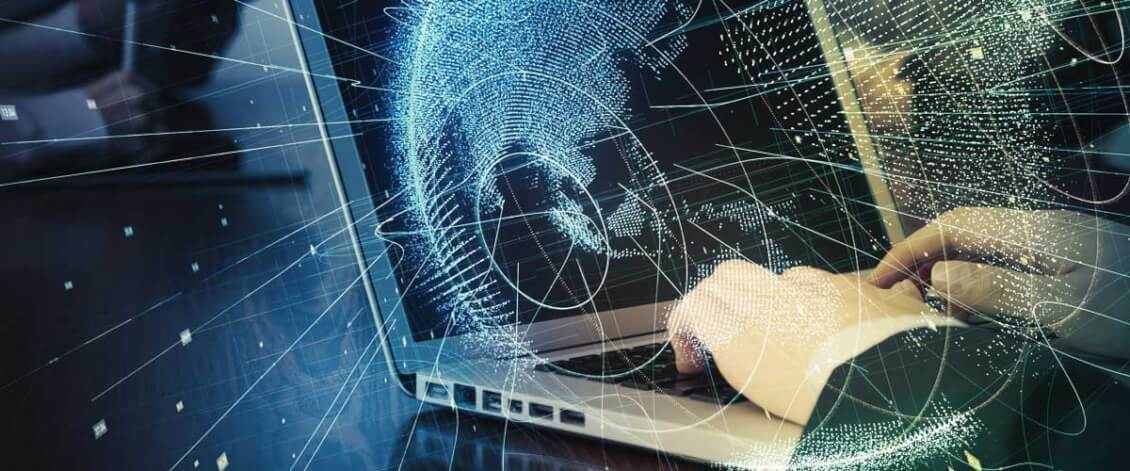 CAN FINTECH AND HUMAN FINANCIAL ADVISORS COEXIST?