3 questions prospects have for advisors
Liz DeCarlo
Answering these the right way could be the start of a long relationship.
Prospective clients want to know three things about you before they're willing to engage you as their financial advisor, Gary DeMoss said. "You tell your story by answering these questions. If you don't answer them credibly, it's over. People are buying you."
DeMoss is director of Invesco Consulting, which helps advisors get new clients, keep the clients they have and grow their businesses. Here are the questions prospects have, and an outline you can use to create your own story that answers the questions. "Do this one time and you'll have it for life," he said.
Prospect's question
Three parts needed to create the answers
1: Do you understand the complexity that comes with my situation?
Core team bios
Support resources
(who's behind you)
Your firm's resources
2: What will you do with my money, and can you make sure I understand what you're talking about?
Investment process
Investment philosophy
Investment process
via case study
3: What other services do
you provide?
Financial services,
non-investment related
Wealth transfer and
charitable giving
Concierge services (one-off
experiences such as private travel)
1.

Do you understand the complexity that comes with my situation?
Core team bios
These should be three paragraphs long, with the first paragraph focusing on what you can do for clients.
The second paragraph is demonstrating your credibility. Describe your experience, awards and education. Write out designations — most clients have no idea what the acronyms mean. Make sure this is concise — it should only be one paragraph.
The third paragraph is "getting to know us." This is where you describe what you do outside of work to make connections with prospects. Talk about your hobbies, family, pets and charities you're involved with.
Make sure you have an updated photo alongside each bio. An old picture indicates you're not who you said you were. It's a trust indicator.
Support resources
Create an organizational chart that's horizontal, not vertical. The first level is the people they come in contact with.
The second level is the team resources throughout the organization.
The third level is strategic partners, for instance accountants or lawyers you partner with.
Your firm's resources
This slice is for the safety and security of clients, to demonstrate that there's a solid, safe organization behind you, whether it's a larger firm, the insurance carrier or your broker-dealer.
Talk about what benefits being part of this firm brings the prospect.
Use illustrations — a lot of people are visual learners.
After you finish this portion of the presentation, pause and ask the prospects, "Based on what we've covered here, are there any questions before we move on?" Ask at the end of questions 2 and 3 also.
2.

What will you do with my money, and can you make sure I understand what you're talking about?
Investment process
Don't use a circle to describe your process, use the following four steps:

Discovery
Proposal
Implement
Monitor
During the discovery phase, don't interrupt.
Use "you" and "your" when describing your process in promotional materials, on your website and in conversation. Using a personal pronoun makes a big difference.
Investment philosophy
Make it simple, and group in threes, for example three principles or three beliefs. Include the passion points you believe in when it comes to managing other people's money.
It's important to talk about fees, but use the words "the costs associated with our services." People have a more positive reaction to the word cost than to fee. Also avoid "We're transparent with our fees." Politicians have hijacked the word "transparent" and people have negative reactions to it.
Investment process via case study
You should have three to four case studies memorized.
The case study should be structured in three parts: The challenges you could see the client was facing, the recommendations you made and the results.
Use these instead of testimonials.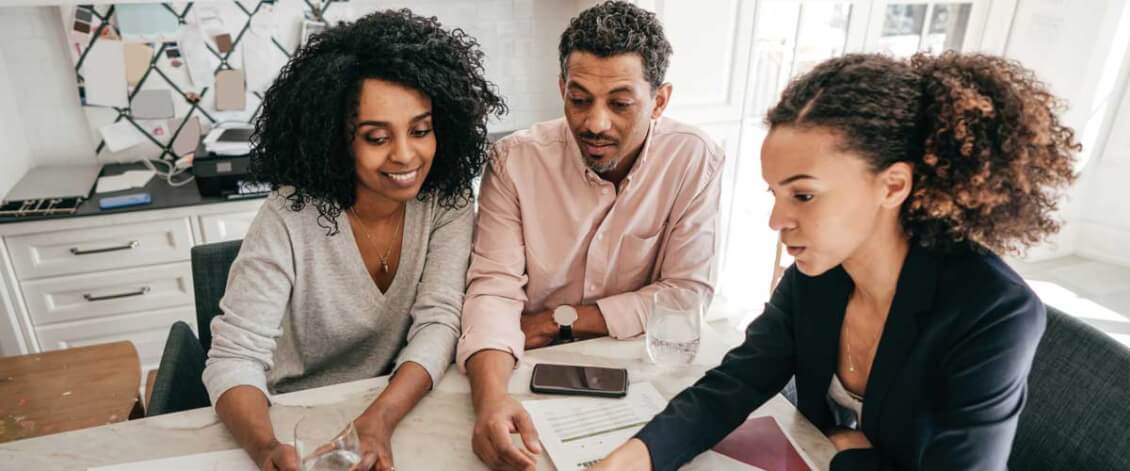 3.

What other services do you provide?
Financial services, non-investment related
Discuss simplicity and convenience — these are words people love to hear.
Show them how you can help with finances, banking, protection, business, consulting on things such as a mortgage or other areas your firm may offer.
Wealth transfer/charitable giving
Ask clients how much charitable giving they claim on their taxes. Don't think of charitable giving only in terms of ultra donors, think about average donors and their philanthropy.
Don't use the words "estate planning." Instead ask the client, "How do you feel about death taxes?"
Talk about family governance and how you can help educate children who don't understand finances.
Concierge services
This includes all of the ways clients access their accounts online.
It also includes one-off events and gifts.
Putting it all together
Start with a client-centered opener that sets the tone and makes the client comfortable. This should include an overview of the three questions described above. Take a minute to ask the client if there's anything else they'd like to discuss.
Choose your words carefully. Here are a few example sentences:
"We want you to leave here feeling confident."
"We want you to have a clear understanding."
"We're always looking for ways to add convenience and simplicity to your life."
Move through the process of addressing the three main questions.
Use a benefit-based close. "Thank you for your time. I hope you can leave here confident that we have the capability and a clear understanding of your needs. Based on that, what do you think our next step should be?"