Tips & Technology
Jackie McGoey
Technology to make your work, home and travel run smoothly.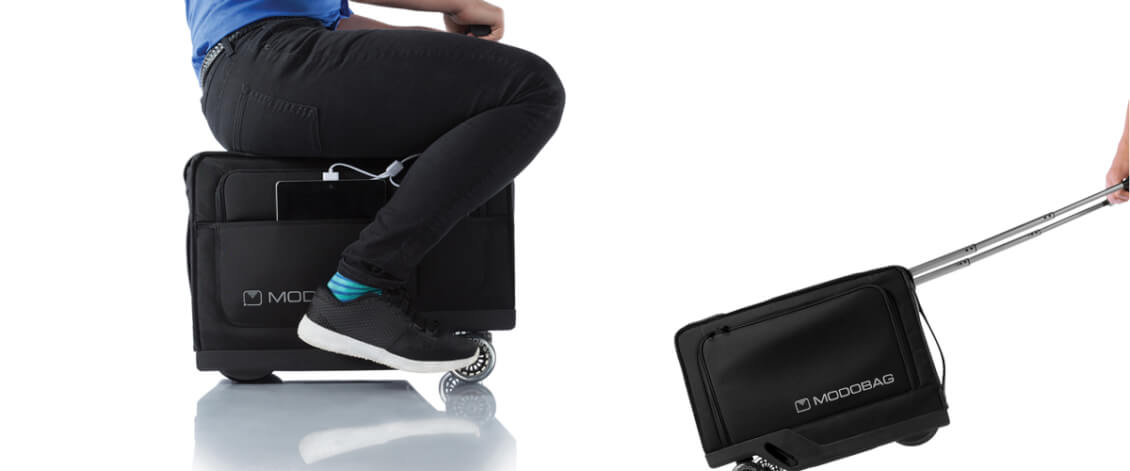 Ride off into the future
The quickest way to turn heads (and have a lot more fun!) at the airport? Hop aboard your carry-on suitcase and ride to your terminal! Modobag Motorized Luggage can accommodate a rider weighing up to 260 pounds and features a telescoping handlebar, precision brakes, high-performance wheels, foot pegs and a cushioned seat, ensuring your ride is not only smooth, but comfortable. Carrying your own luggage is so 2018. $1,500, modobag.com.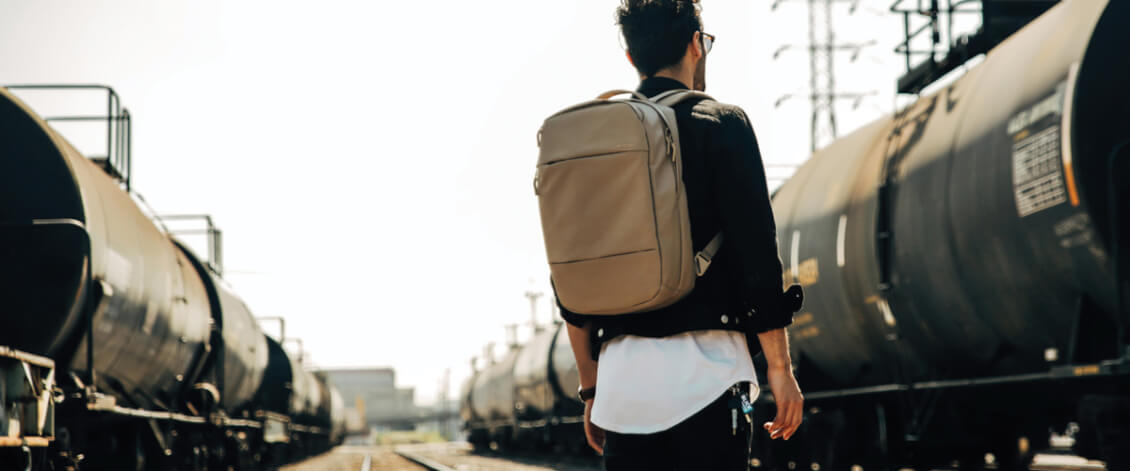 It's in the bag
On-the-go professionals who need to safely and comfortably carry their daily essentials choose the lightweight, yet sturdy, Incase Icon Backpack. Available in seven colors, this versatile backpack features multiple compartments in different sizes. Transport your laptop or iPad securely in the larger pockets, and utilize the smaller ones to keep chargers, adapters, cables, keys and sunglasses organized. $200, incase.com.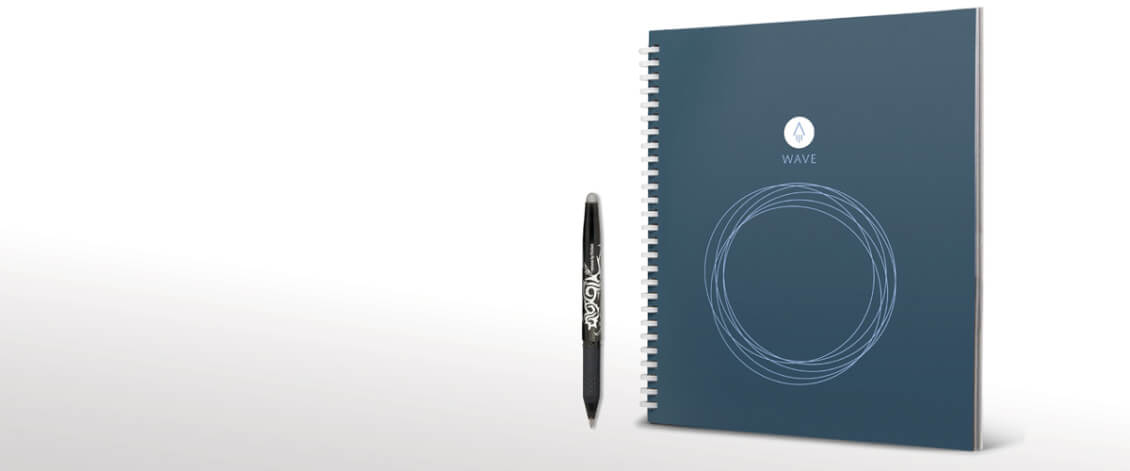 Nice penmanship
Take handwritten notes and instantly send them to the cloud with the Rocketbook Everlast Smart Notebook. This innovative pad feels like a typical notebook, with 32 pages of acid-free, fine-grain paper waiting to be filled. Simply use Pilot brand FriXion pens, highlighters or markers to write or draw, and then back up your work digitally with the Rocketbook app. And here's the coolest part: Once the entire Wave is filled, just pop it into the microwave to erase everything! $34, getrocketbook.com.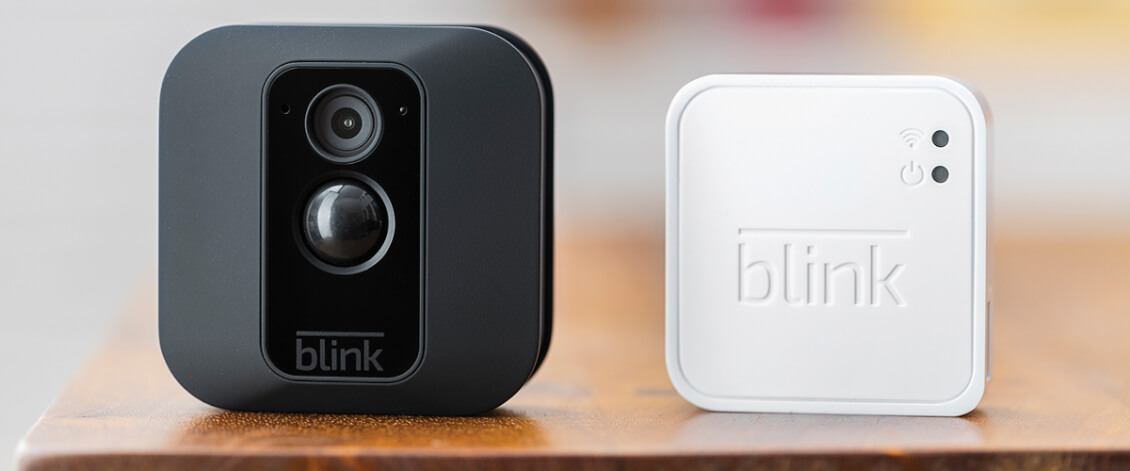 Window to your world
When you're traveling, having peace of mind that all is well back at home is priceless. The Blink XT Home Security Camera System is a wireless home security camera that sends motion-activated alerts and HD video straight to your smartphone. Day or night, indoor or outdoor, the Blink XT can see and record it all. Choose from a one-, three- or five-camera system. And great news if you're not the most tech-savvy: Installation is super simple. $130, blinkforhome.com.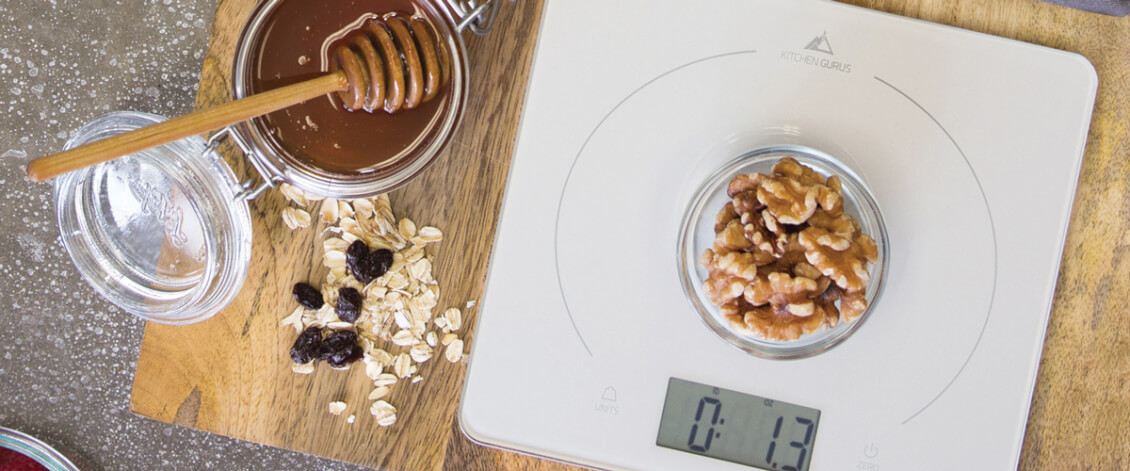 Kitchen hacks
You are what you eat. You've committed to eating healthier in the new year, but is counting calories, tracking macros and picking perfect portion sizes making your head spin? The Greater Goods Nutrition Facts Food Scale takes the guesswork out of healthy eating. Not only does the scale weigh your food, it also provides nutritional facts for more than 2,000 different items. $40, greatergoods.com.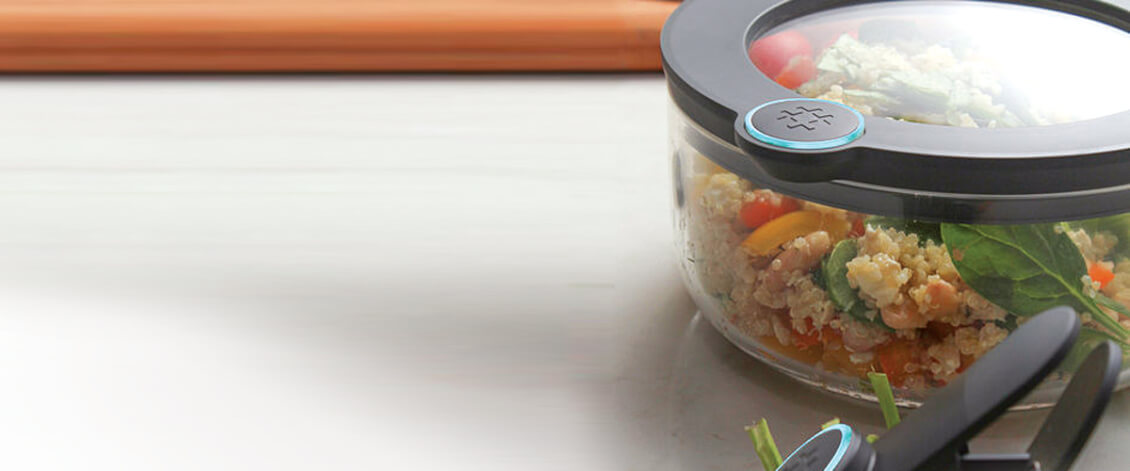 Hello, savings
Stop throwing money out with the trash and cut down on food waste with Ovie Smarterware. This ingenious digital tagging system tells you when the food in your fridge is close to going bad, so you can use it before it does. No more searching for sell-by dates or racking your brain trying to remember how long ago you bought something. With a quick glance in the fridge, you'll be able to see which food items are fresh (green light), which need to be used soon (yellow light), and which items have already gone bad (red light). With the accompanying app, you'll even get recipe suggestions for food in the yellow zone. $117, ovie.life.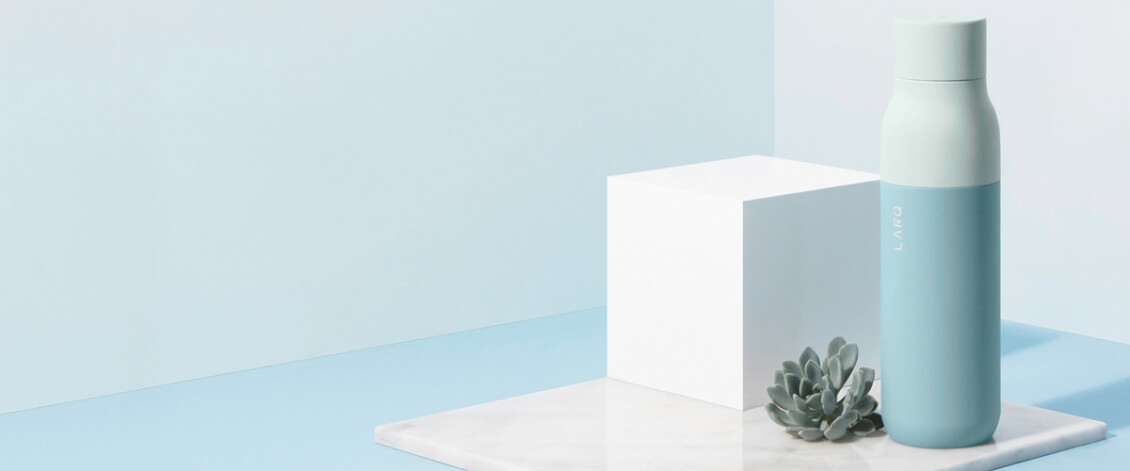 Drink up
Enjoy fresh, filtered water whenever you desire with LARQ, the world's first on-the-go water purification system. With the touch of a button, the self-cleaning bottle kills up to 99.99 percent of bacteria and viruses in your water using patented UV-C LED technology. And because LARQ is battery powered — with one charge lasting up to two months — you can say goodbye to replacing filters. $95, livelarq.com.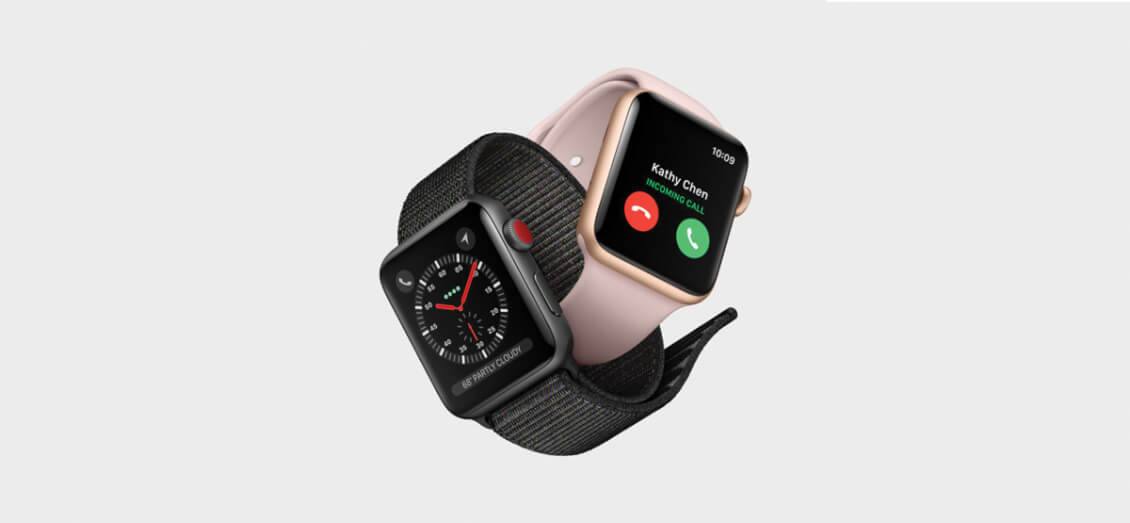 Time is ticking
Long gone are the days when watches only tell time. Sleek and attractive, the Apple Watch Series 3 is the ultimate digital timepiece. Make calls and send texts, stream music, and receive notifications and alerts from your favorite apps. The Siri you know and love is smarter and faster than ever, and with a built-in GPS and altimeter, even when you think you're lost, you never really are. The (waterproof!) Series 3 is also your personal health companion, with the ability to track and analyze workouts and remind you to stand, stretch, hydrate or even just take a few deep breaths. $330, apple.com.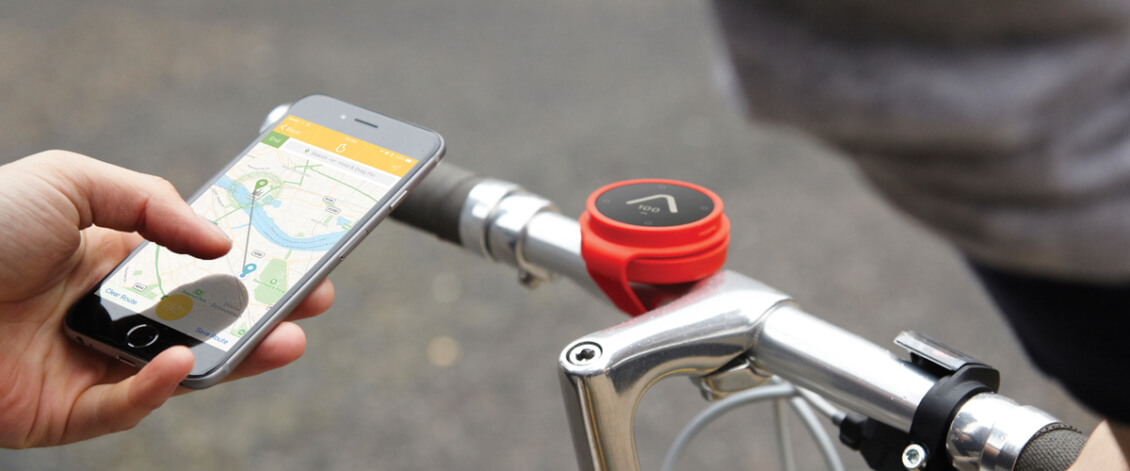 On the road again
Whether you're exploring a new city or just traveling to and from the office, the Beeline Smart Compass Navigation is a simple tool that makes finding your way by bike a breeze. Charge it up (one charge lasts approximately one month), snap it onto your handlebars, and choose from two navigation modes — Compass and Route Assistant — to set which degree of aid you require for your ride. Use the Beeline app to plan, track and share your routes. $127, beeline.co.