Rebuilding effort
Matt Pais
Orozco Silva helps reconstruct houses in earthquake-stricken Mexican cities.
On the night of September 7, 2017, Adrian Enrique Orozco Silva woke to the sound of an earthquake alarm. His son and daughter, ages 8 and 4, respectively, were terrified. The 18-story condo building shook, but fortunately damage was minimal.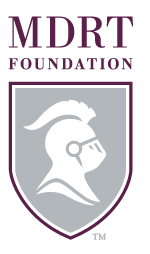 Results were much worse, though, in Chiapas and Oaxaca, about 300 miles away from the home of the 11-year MDRT member in Mexico City, Mexico. An estimated 12,000 homes were damaged and nearly 100 people were killed. That's why Orozco Silva applied for a grant from the MDRT Foundation on behalf of Cadena, a nonprofit organization that takes action when natural disasters affect vulnerable areas in Mexico, Guatemala, the United States, Chile, Argentina, Israel and South Africa.
With the $15,000 grant from the MDRT Foundation, Cadena was able to rebuild 60 homes, replacing many one-room houses (which only used a hole in the ground for a bathroom) with three-bedroom, one-bathroom facilities.
"Many of these people are poor, and the only thing that they had was destroyed," Orozco Silva said. "I'm proud to work with Cadena and the MDRT Foundation and restore not just these people's homes but their hope."
One of the grateful recipients was a man whose mother and father died during the earthquake when their family home collapsed. Orozco Silva spoke by phone with this man, who has kids about 7 and 8 years old, after visiting the site where some houses were being built.
"First of all, I cried because it is hard to know that someone has gone through that," Orozco Silva said. "I told him that he has to stay strong for the children and help make them better humans."
Moving forward, Orozco Silva plans to continue volunteering with Cadena, which, in addition to housing, seeks to provide food, medicine and other materials for people in need around the world.
"Now I see that anyone can help other people through the MDRT Foundation," Orozco Silva said. "There aren't as many foundations doing this in Mexico compared to the U.S., but with the few foundations we have, we can do great things."