Predicting the future of regulations
Antoinette Tuscano
Look at financial regulations around the world to see what you may be experiencing in your career in the future.
AGEFOTOSTOCK/IKON IMAGES
If you could see a professional upheaval coming a year, or even 10 years, down the road, what would you do to prepare? All industries change, whether it's a reaction to the latest technology, new regulations or economic market shifts. None of this happens in a vacuum. A global outlook can allow you to see farther down the road than your competition, giving you more time to adjust, stay competitive and in business — no matter what changes happen.
If 16-year MDRT member Sanjay Tolani, Ph.D., MBA, of Dubai, United Arab Emirates, knew a near-bankruptcy was coming his way, he would have put different procedures in place to adjust for the clawbacks allowable in the UAE. The clawbacks weren't much of a problem for him, however, until 2010, when the global economic crisis descended on the UAE. When that happened, approximately 70 of Tolani's biggest clients let their policies lapse as they fled the country. Keys were found in almost 3,700 luxury cars abandoned in haste at the airport. In the UAE, if you go bankrupt, you go to jail.
For Tolani, missing clients and lapsed policies meant he owed insurance companies a substantial sum of money. The insurance companies enacted clawback policies to get back the commissions they had already paid to Tolani and other advisors in his company.
Had Tolani's business been located in India or another country that doesn't have clawbacks, he would not have been scrambling to make the payments to the insurance companies. Instead he was in the same position as his clients and others in UAE, facing the possibility of a bankruptcy, which can mean leaving the country.
He weathered the crisis and came out wiser for it. Tolani knows last decade's Great Recession will not be the last financial crisis or market fluctuation. He changed his processes so enough money is held in reserves to cover clawbacks. He also knows there are myriad other regulations, which can force advisors out of business if they are not prepared. These regulations include education requirements or commission bans, and they can take years to prepare for.
For example, when the combination of banning commissions and having advisors re-take their exams for certification occurred in the U.K., the number of financial advisors plummeted. Due to regulatory changes, the U.K. lost 90 percent of its financial advisors in 20 years.
"When you focus on that, it's pretty horrible," said 20-year MDRT member Karl Hartey, from Oswestry, England. "For those of us who went through it, adapted to it, encouraged it and got better qualifications, we now have better businesses. We have better fee income than we had before and there's less competition. You've got 10 times fewer advisors in a growing population, and that's even better for us. So, it's not necessarily bad news."
Larry Rybka, J.D., CFP, president and CEO of Valmark Financial Group in Akron, Ohio, agrees it doesn't have to be gloom and doom. "If you want to build a successful business and do good for clients, you'll do more than the minimum standards required by governments," he said. According to Rybka, the future will focus on an increase in flexibility and transparency.
When clients don't understand what's happening and things don't work as expected, that's likely when they become unhappy, Rybka said. Products need to be easy for clients to understand, and they'll be happier with products that offer them flexibility to let them better meet the needs of life's changes, he said.
When you build a business with the client at the center of everything and you're in an ongoing relationship with clients where you add value, you'll have a successful business, Rybka said. "If a client wouldn't write a check for your services, then the client doesn't think they add value."
"I've seen a lot of changes first hand," Hartey said. He recalled a group of 20 Top of the Table members he socialized with at the 2000 Annual Meeting. Today, he's the only one left in the group. "We've got to be entrepreneurs with a specialist skill within financial services. We have to become businesspeople first and not salespeople." If your mind is on how things were done, you won't adapt, Hartey said.
Australia is seeing its share of changes as well. "There's certainly a lot of change coming into the Australian landscape around the education requirements," said six-year MDRT member Dominique Schuh, of Gympie, Queensland, Australia. Upcoming requirements call for industry-relevant degrees for all advisors as well as passing an industry-specific exam.
Initially, Schuh said, the requirement was advisors needed a college degree, and longtime advisors were grandfathered in. Now, not any college degree will do. It must be finance related. This means, in some instances, advisors are going to have to go back to school, whether that's to do a couple of catch-up courses or acquire a full degree, she said.
"If you're a small-business owner, that's going to be a big imposition on your time," Schuh said. "We'll all have to find a way to slot that additional time commitment into our lives. I'm probably going to be bringing on new people in my business to try to take some of the workload off me so I can do the required study. Education is the investment that you need to make in yourself, and that's just something you need to do to be in business. Having said that, the risk is that the Australian industry will lose some of our older and more-experienced advisors who won't want to go down the study path.
"Putting all that together, there's really a lot of change happening in Australia," Schuh said. "The best way that I can figure out to work through it is just to keep a really open mind about it, and to also keep adapting if you want to stay in this industry for the longer term."
Advisors in the United States are not only facing a lot of changes, but they fall under more than one governmental jurisdiction and often must sort through conflicting regulations on both federal and local levels, Rybka said. Still, he recommends looking at countries such as the U.K. and Australia, who are on the forefront of regulations, to see what's happening.
Criminal prosecution for bad financial advice
China and Hong Kong: Managers are considered responsible for their agents. If an agent is criminally prosecuted for bad financial advice or financial misdeeds, the manager can be prosecuted as well.
Japan: Penalty points are assessed in some companies. This can be subject to other disciplinary actions.
Australia: Advisors have a fiduciary duty to clients. If this is deemed breached, advisors can lose their license, be banned from the industry and, for serious indiscretions, face jail time.
U.K.: There's a wide range of criminal, civil and regulatory enforcement powers to protect consumers. These include firms losing authorization to practice, fines, a public announcement of disciplinary action and decisions, and criminal prosecution.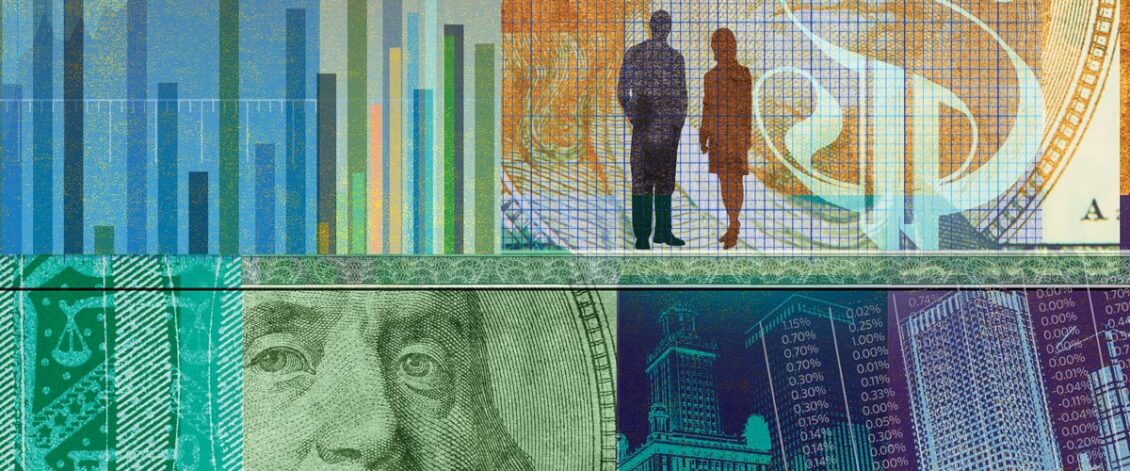 Educational requirements
Singapore: Advisors must have at least an A-Level diploma or equivalent to sell investment-linked products and pass several exams, as well as have 30 hours annually of continuing education (CE) requirements. This includes eight hours of ethics courses.
Hong Kong and India: A high-school degree is required with exams needed for licenses or to sell investment-backed products.
UAE: Minimum requirements are in development.
Australia: Advisors will need to obtain an industry-specific degree as well as pass an industry exam and accrue ongoing continuing education points of at least 30 hours per year or more.
U.K.: A Statement of Professional Standing, as well as meeting qualifications based on the type of financial advice or products provided, is required. A minimum of 35 hours annually of continuing professional development is also needed.
Japan: A high-school degree or above is required, although companies can require higher education levels.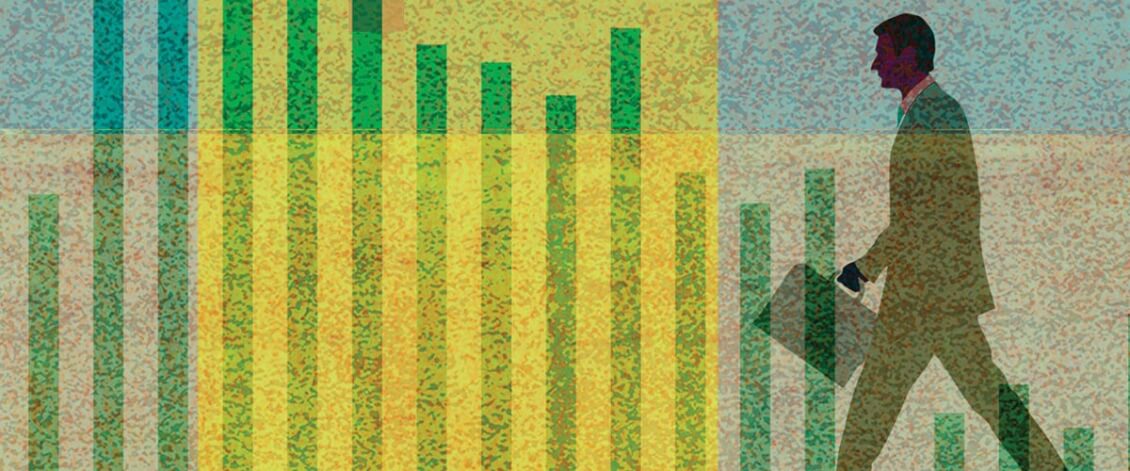 Commission clawbacks
Japan: It varies by company.
UAE: Clawbacks can be as long as four years. Advisors keep a clawback reserve as a best practice.
Hong Kong: Some products have indemnified commissions. With other companies, changing a long-term policy will generate commission clawbacks.
India: There are no clawbacks.
Australia: The amount of upfront commission is capped at a maximum of 60 percent of the premium, with 20 percent as the ongoing trailing commission, starting January 1, 2020. The clawback is for 100 percent of the commission if the policy lapses in the first year, and then a 60 percent clawback if it lapses in the second year.
U.K.: Advisors don't receive commissions. There are some direct sales agents who work for companies that sell products. In this case, the clawback can be up to 48 months if the client stops or cancels premiums.
Risk profiling
India: Risk profiling is not required. Agents use a fact-finder called Human Life Value Analysis. The fact-finder is used to choose the type of investment best suited to the client. Few investment-linked products are sold. Fact-finding is a best practice but not required by law.
Japan: Fact-finding is a best practice but not required. The intention of the client must be confirmed as part of the process. Risk profiling is required to sell financial products.
China: Fact-finding is a best practice but not required.
Hong Kong: Risk profiling is required for investment-linked products. They use several documents, a KYC (know your customer), a financial needs analysis, a fact-finder and a risk profile that includes information on the client's investment experience.
Singapore: Fact-finding is compulsory for all life insurance plans. Accident plans can be applied for without fact-finding. The risk profile is necessary for all products, but a Client Knowledge Assessment (CKA) is not required for pure insurance.
Australia: Fact-finding and risk profiling are required, and a thorough justification must be completed as to why certain recommendations are appropriate for each individual client, given their risk tolerance and level of investment understanding.
U.K.: Risk profiling and a comprehensive fact-find are required in all cases to determine a client's tolerance and capacity for loss.

Contestability
Hong Kong: 1) The client dies in the first year; 2) The agent has mis-sold the policy; 3) Incontestability provision during the first two years (then burden of proof is on the insurer).
Singapore: 1) Two years as stated in contract; 2) Hospitalization/illness-related within three years. The burden of proof is on the insurer.
India: Claim within the first three years is considered as an early claim, and investigation is made pertaining to the disclosures.
Japan: Within two years, however, if the agent advised the client not to disclose something the policy stays in effect (the worst penalty to the agent is termination).
China: Similar to Japan.
UAE: Two years. The burden of proof is on the insurer if fraud is suspected.
U.K.: Two years
Australia: The onus is on the insured person to disclose everything, however, the advisor must be able to prove that they have instructed the insured person to make a full disclosure.
The following countries ban commissions
U.K.: Commissions for independents was banned in 2013 as fees are payable directly from the clients.
Australia: Commissions from investment products are banned. All income from investment products must be fee-based.
Source of wealth
India: Initial payments have to be in cash or check. Must have proof of identification to buy a policy. Additional payments may be made online or by check or cash. For payments over $800, you have to provide a copy of your Permanent Account Number.
Singapore: Not allowed to accept cash above a certain amount, which varies by company. Payments are accepted by check, credit card or electronic bank transfer. Must have proof of identity to buy a policy.
Hong Kong: Some companies accept cash up to specified amounts. Must have a source of funds from a bank for payments over $64,000.
Japan: Not allowed to accept cash. Payments less than $3,000 may be made by debit or credit card. The threshold may be $2,000 for some companies. All payments allowed by debit card or wire transfer.
China: Wire transfer only. If the total premium is greater than $30,000, the client must also produce a photocopy of their identity card.
UAE: Not allowed to accept cash. Payments are accepted by check, personal credit card or personal bank transfer. Have to prove source of wealth if another person is paying on the insured's behalf.
Australia: Not allowed to accept cash. Payments are accepted by check, credit card or electronic bank transfer. Must have proof of identity to buy a policy.
U.K.: Not allowed to accept cash, and full legal documentation is needed to show source of wealth