Getting on the horse
Matt Pais
Immel works with the MDRT foundation to support kids and veterans.
For 20 years, Michael Immel, LUTCF, had just driven past Free Spirit Riders' 38-acre facility. It wasn't that the 16-year MDRT member from Fond du Lac, Wisconsin, was unfamiliar with the concept of equine therapy — in fact, Immel had worked with horses and therapists at a similar site in Tennessee.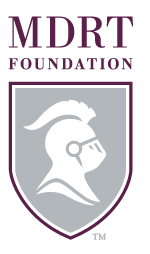 But it wasn't until Immel spent about three years involved with the MDRT Foundation that he considered how he might be able to apply for grant money and support a local organization. At Free Spirit Riders, kids facing a number of challenges (from multiple sclerosis to learning disabilities) as well as veterans dealing with psychological issues develop a newfound sense of fulfillment through activities with horses. During three separate programs throughout the year, participants attend three 45-minute sessions per week for six weeks.
"It's so powerful to see parents watching their children and how absolutely ecstatic they are. The kids come back and it might be the first time they've had a smile on their face all week," said Immel, who works with small businesses and young families on life insurance, investment, and property and casualty coverage. "Seeing that emotional full circle, I knew it was something I wanted to be a part of."
Two years later, Immel is now on its board of directors, and a $2,000 grant he received from the MDRT Foundation went toward providing insulation for a barn. As a result of the $37,000 project, the barn can now be used year-round, rather than just May through October.
Moving forward, Immel is also part of the organization's strategic planning committee, which is working to develop programs and fundraisers to ensure Free Spirit Riders' scholarship program is financially self-sustaining. This comes in the wake of the death of Free Spirit's founder earlier in 2018. Later this year, Immel will help throw the program's largest-ever fundraiser, with the goal of raising $50,000.
"At this stage in my career, I want to work on other things that interest me outside of my business," Immel said. "Free Spirit Riders has helped open my eyes to see what else is out there so it's not all about me, and I can give time and money and help other people be happy."