Advising sandwich generation clients
Matt Pais
For these clients, planning, care and budgeting are anything but light fare.
Illustration by Kim Johnson
The term "sandwich generation" sounds cute and benign, as if you are resting comfortably between parents who are sturdy on their own and kids who gently need you, with everyone joined together in a cohesive whole. Or perhaps it's the other way around, with your kids self-sustaining and parents needing a little assistance.
But, families and their emotions are complex, and the situations financial advisors observe when sandwich-generation clients need help are hardly simple.
Like the granddaughter who was taking care of her grandparents, particularly her grandmother, because her parents lived hundreds of miles away. Without access to her elders' money, she was spending a lot of her own doing her grandmother's shopping, and her parents had no idea. In fact, she asked Colin Parkin, Dip FA, CeMap, to talk to her parents for her.
"They were horrified when I brought to their attention what their daughter had been doing, and that she didn't feel like she could tell them," said the 40-year MDRT member from Lincoln, England, who then put a process in place to financially support the granddaughter's expenses. "They thanked me for my help and said they never would have gotten this sorted out because they didn't even know this was going on."
Communicating the need to plan
This enhanced need to fact-find when working with sandwich generation families has completely changed how Stefani Jean Fiedler, CLU, CFP, a three-year MDRT member from Rice Lake, Wisconsin, approaches how she seeks to understand client goals. It often boils down to spending money on yourself or allocating it to family members.
"It really puts them in an emotionally challenging position," Fiedler said. "A lot of what's required is coaching them through this and that it's going to be OK. Talking to the kids and letting them know mom still has money can relieve stress there too."
That coaching involves a particular attention to reviewing goals — and not just if they've changed. Whether they've been acted on at all is just as important. "When we started talking, you wanted to take trips with your kids. Have you taken them?" Fiedler will ask. If the answer is no, she will discuss how the clients can find the necessary funds to take action.
Of course, this assumes that these scenarios among family members go smoothly, which is anything but a guarantee. Michael G. Herman, ChFC, LUTCF, unfortunately knows this from personal experience. When his mom had a stroke, the 21-year MDRT member from Lakewood, Colorado, and his brother took care of her.
"It's not an easy task. I had my own kids, my brother had his family, my dad was gone, and unfortunately my mom and dad refused to do any planning for long-term care," he said. "We ended up spending about $200,000 of my mom's money to pay for nursing home care before she qualified for Medicaid. And now we're trying to protect her house.
"I'm in the business of these protections, and she didn't have them."
An added challenge for Herman involved bringing nursing care into his mom's house because she didn't want her children to have to care for her in the bathroom. "You never think about those needs," Herman said. "It cost more to care for her in her house, and taking her out of the home where she lived for 45 years and putting her in a nursing home was the most difficult decision we ever had to make."
He frequently shares these challenges with clients to illustrate the financial and emotional burden of not planning for these needs, noting that he has seen $1.5 million in assets taken from his mom's family (she has four sisters in the same facility where she lives, not including another who just passed away).
So it is not surprising how much stress he has seen in other families as well. A client of his moved his in-laws — both in the early stages of Alzheimer's disease — into their house, where he and his wife lived with their two teenage children. Combining an older generation struggling with dementia and a younger generation facing the everyday dramas of high school meant that, as Herman's client said, dinner was "very, very interesting" every night. To say the least.
"It caused arguments between him and his wife, frustration with the kids and tension inside the house," Herman said. "They were determined not to deviate from the caregiving plan they had of family taking care of family, which they wouldn't have had to do had they done some early planning."
Over and over again, though, Herman's clients who aren't in these situations yet tell him the same thing: "Our family will just take care of each other," not thinking about the details and difficulties of what that will involve. "It doesn't become a reality to plan for until it happens to you," he said.
Easing the burden
So what can advisors do to help their clients in both a proactive and reactive sense? For Subhas V. Nathan, a 14-year MDRT member from Singapore who has many clients caring for both parents and children, it means emphasizing the need for full medical coverage when people are healthy. That would have done wonders for a client with 15- and 16-year-old kids who was running three businesses when both of his parents suffered strokes. "He had to hire two caregivers, and both of his parents were uninsurable when I first started planning for him," Nathan said. The client's finances were drained by the parents' medical costs, which added to stress about paying for his kids' education.
This is a common problem, said Pearlyn Koh, ChFC, a 14-year MDRT member from Singapore, in that people with financial commitments to their kids' education as well as parents' health rarely have savings set aside for additional coverage or their own needs. One widowed client went into debt while financing his children's education and providing for his mother and sister, both of whom dealt with schizophrenia and were unable to work. While working to pay off the debt, some of his insurance policies lapsed. "When he was able to fund his premiums again," Koh said, "he was no longer insurable due to a pre-existing medical condition."
It is part of the reason Singapore has set up the Pioneer Generation Package and Silver Support Scheme to aid older residents and ease the domino effect of financial responsibilities for sandwich generation families. (As Koh noted, however, when programs are set up to provide support to low-income communities, additional planning is needed for middle-income clients who are not eligible for the same benefits.) A program also has been discussed to house child care and elder care under the same roof, though that has been perceived as taboo and met with resistance.
Finding solutions
Though the solutions may seem basic to a degree — planning has always been the foundation of insurance — there is plenty of room for nuance and creativity in these family situations. Fiedler said the biggest challenge she observes is older generations worrying about everyone, wanting to help but not knowing what their role is.
It's why she helps families consider lifestyle adjustments that can bring together generations, such as recommending grandma and grandpa help with child care or other household responsibilities. This keeps the older generation active and involved with the family while also providing time-saving help to the middle generation. In another case, a solution involved grandpa moving to be closer to his family, so his grandchildren could drive over and check on him once in a while.
From time to time, however, Fiedler does see generational breakdowns, particularly when it comes to parents taking care of one child to the chagrin of other children. To solve this conflict, she guides conversations to address the difference between fair and equal and asks gentle questions like, "Why is Sally saying she's upset?" Fiedler makes sure not to be accusatory during these discussions.
Clearly, as there are plenty of challenges when working with tight-knit families, there can be even more when relationships are strained. Parkin recently had a client hang up on him because Parkin told him he was being unreasonable for opposing something just because his estranged wife wanted to do it.
"If you really believe somebody is being unreasonable, you've got to tell them, and there's no easy way to do that," said Parkin, who also persuaded his reluctant dad to sign powers of attorney by helping him understand what could happen to his mom if he didn't and something happened to him. "If they take it well, great. If not, you can't win them all."
For Herman, an important lesson has been that becoming emotional and advocating strongly for what he thought clients should do only led them to become defensive. Instead, he asks questions.
"A lot of times people will tell me they don't want their children to be responsible for them," he said. "That's where I say, 'Tell me more about that. How is that going to play out if something does happen?'
"These situations are very difficult for anybody, not just sandwich generation clients, to deal with — anyone planning for retirement and college at the same time," he said. "If you throw anything else in the mix, like kids getting married and parents with medical issues, it becomes a very stressful conversation."
By the numbers
According to a 2013 study by the Pew Research Center, 47% of U.S. adults ages 40–59 have a parent 65 years or older while also raising a young child or providing financial support to an adult child. 15% of adults 40–59 are financially supporting both a child and an aging parent.
Because of this, sandwich-generation adults are more likely to feel they do not have enough time in the day, with 31% feeling rushed compared to 23% of non-sandwich-generation adults.
A 2010 study by the Economic Intelligence Unit surveying members of the sandwich generation from seven Asian countries showed the challenges are global:
36% said they were working harder as a result of needing to pay for the care of parents and children
14% added another job
58% cut or spent savings to finance their needs
49% lowered their investments
Of the areas represented (China, Hong Kong, Japan, Singapore, South Korea, Taiwan and Australia), Hong Kong saw the most people (53%) feel pressure from the demands of being part of a sandwich generation.
That number fell to:
45% for China
42% in Taiwan
26% for South Korea
21% for Singapore
Despite these challenges, happiness levels are similar when comparing adults who are and are not part of a sandwich generation.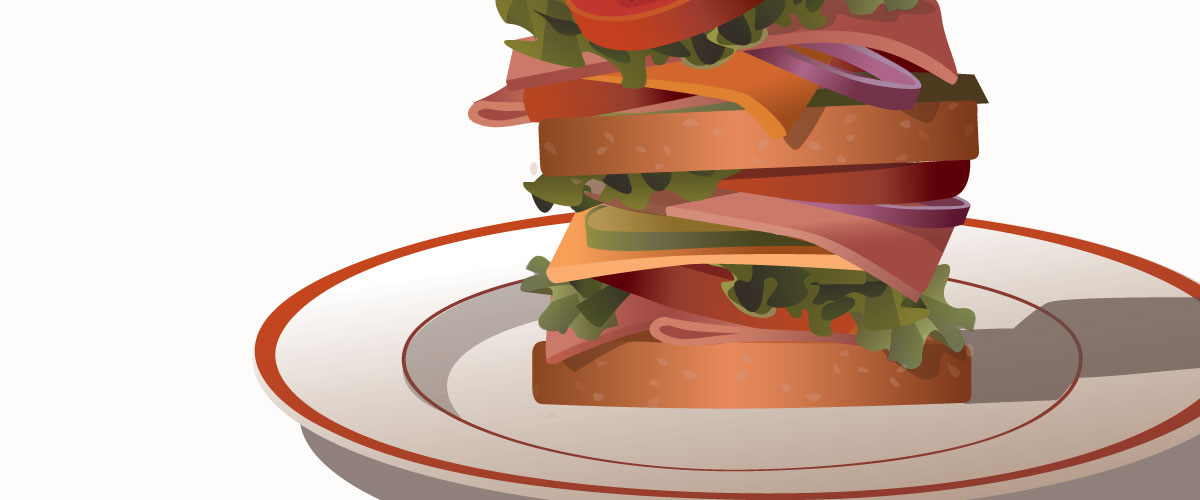 Important things to remember
Get everyone on the same page. When dealing with multiple generations, communication is extremely important to make sure all members of the family understand the circumstances.
Encourage clients to take care of themselves. You are there to help them, but first and foremost they can't forget self-care.
Be proactive in any way possible. Besides the usual planning, this can also include helping clients put together a list of contact information and relevant information for what to do if something happens to members of the family.
Review goals frequently. As three generations get older and financial and health circumstances change, make sure to regularly address how plans align with goals and changes for clients and their families.
Be empathetic. Family conversations can be very emotional. Sharing with clients what you've experienced can help identify urgency and show how you will help them.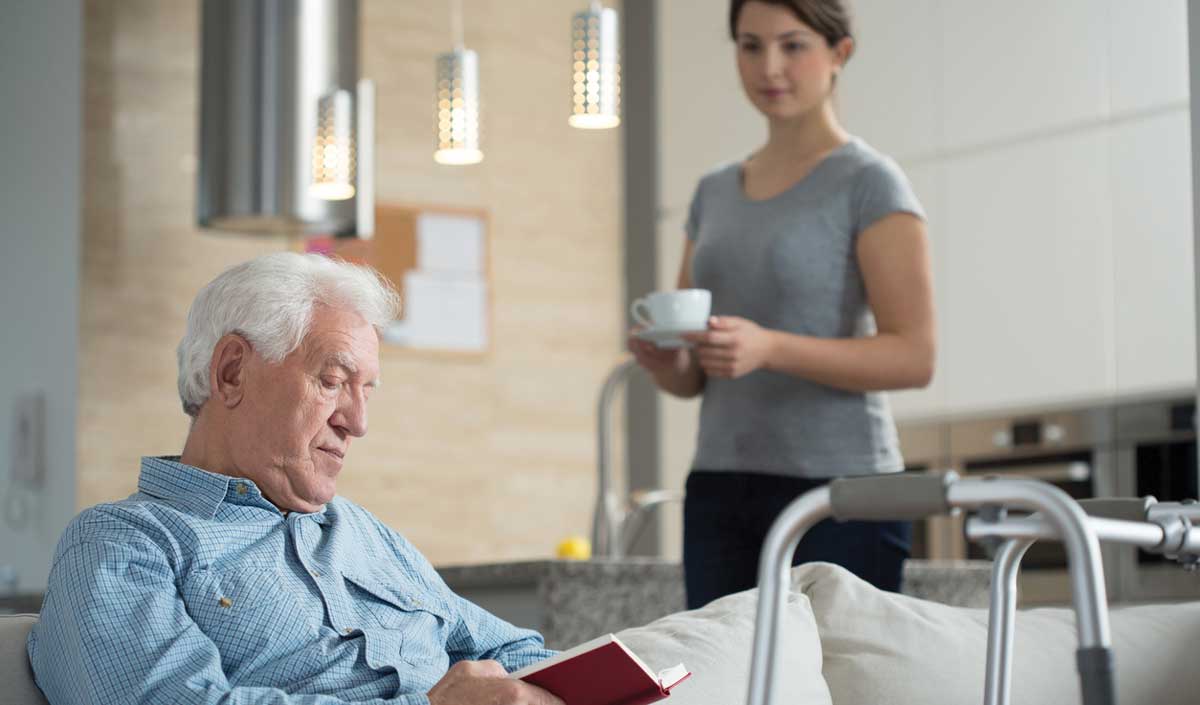 CONTACT