Tips & Technology
Elizabeth Diffin
Find common ground and maintain your neutrality throughout the process.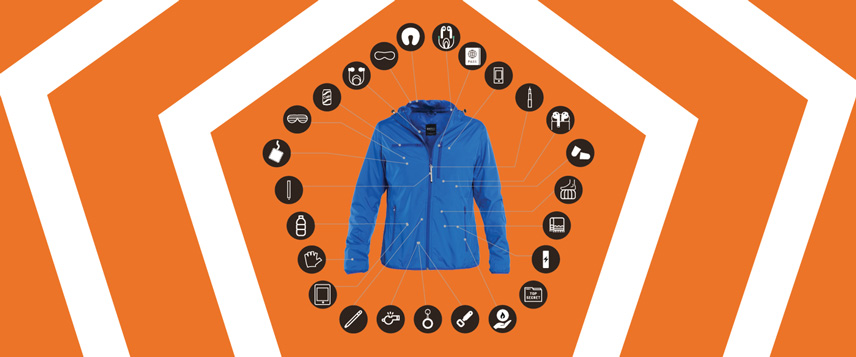 Form follows function
A charger pocket, earphone holder and built-in inflatable neck pillow are just three of the 15 features included in the BauBax jacket, which has been hailed as the world's greatest travel jacket. BauBax comes in four jacket types — bomber, sweatshirt, windbreaker and blazer — and multiple colors, but each option offers the same features for ultimate travel functionality. All jackets are made from durable, water-repellent fabric, and boast pockets for technology and gadgets, as well as additional items to keep you warm and comfy, even when you're on the go. $150–$200, baubax.com.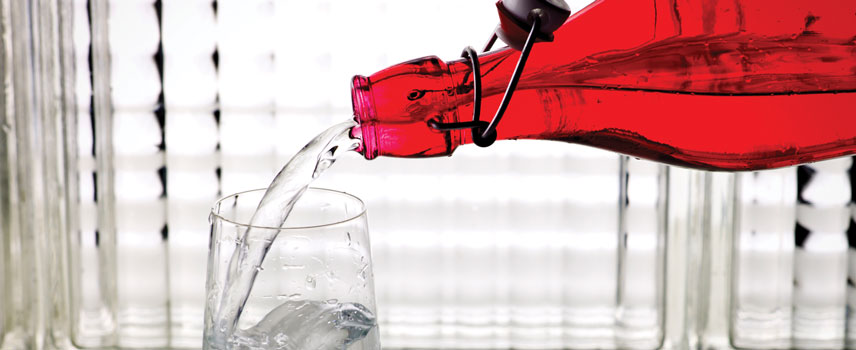 On-the-go thirst
We all know we should drink more water, but few of us realize exactly how many ounces that might be. That's the purpose of iHydrate, a hydration tracking app that calculates your daily water intake goals, records and tracks your progress (adjusting based on what liquids are consumed), and sends reminders when it's time to drink up. IHydrate integrates with Apple's Health app, Fitbit and Jawbone, so you always can stay on top of your water needs. $3, ihydrateapp.com.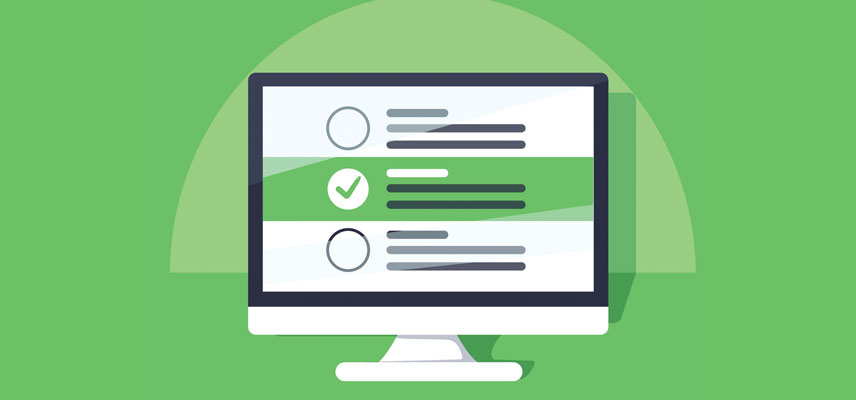 Gather around
Collecting data can be a daunting task, but WuFoo makes it a little easier. This Survey Monkey product lets users quickly and easily create online forms that can be integrated into websites. The gallery includes more than 400 templates, from customer-service surveys to donation forms, mortgage applications to photo releases. The drag-and-drop forms require no coding expertise, but can be customized to match your site's themes or to appeal to particular users. Best of all, the forms are mobile-responsive, officially ushering data collection into the 21st century. $40–$100 per month for unlimited forms, wufoo.com.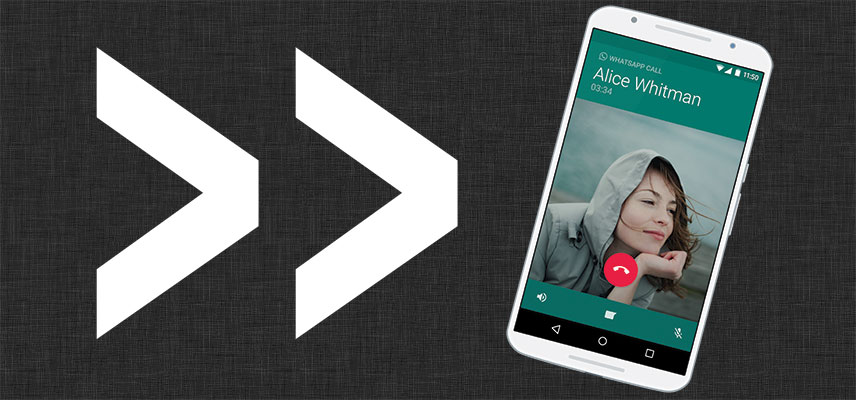 Next-level messaging
WhatsApp isn't just for goofy group chats anymore. The popular app just introduced its new product, WhatsApp Business, for those who are looking to share more than just the latest memes. Small-business owners can easily interact with their customers (more than a billion people around the world already use WhatsApp), implementing tools such as automated messages to sort and quickly respond to important communications. Plus, messaging statistics let you know what's most effective with your specific audience, so you can target your words. The free app currently is only available on Android in certain countries, but global rollout is planned throughout 2018. whatsapp.com/business.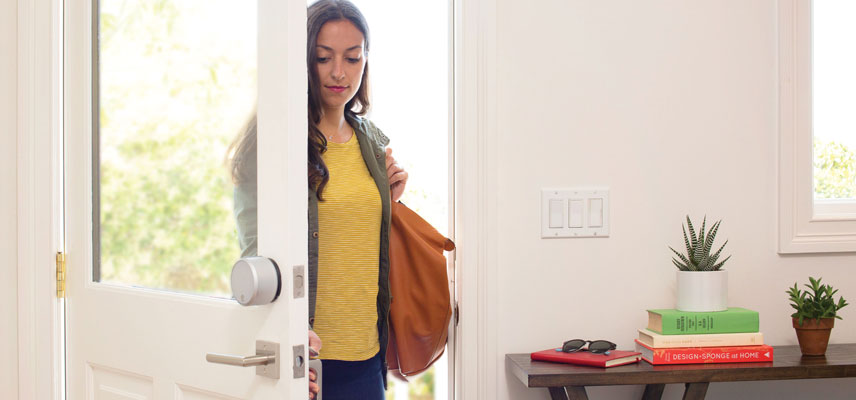 Lock it up
Keys are officially a thing of the past. Or at least they will be, once August Smart Locks take the world by storm. This keyless entry uses your phone to auto-unlock your door as you approach and auto-lock when you leave, and it even allows for remote control of your lock when you're not at home. You can also grant keyless entry to friends, family and household help without having to worry about duplicating keys. Plus, August is compatible with Siri, Alexa and Google Home, so your house can be smarter than ever — and you'll have one less thing to remember when you leave home. $280, august.com.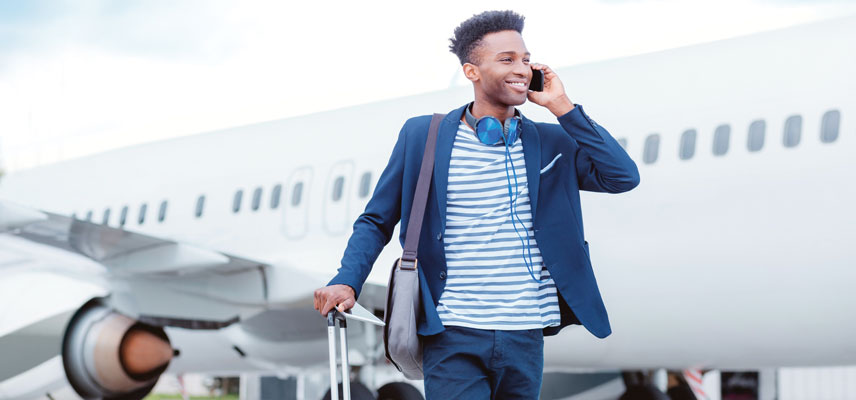 Travel buddy
Keep all your travel plans in one place with the help of TripIt, an app that streamlines itineraries for easy on-the-go access. Once you've booked your travel plans, simply forward flights, car rentals and hotel reservations to the app (or auto-sync through certain email providers). The app then creates a master itinerary that can be shared via text, email or social media with contacts of your choosing. It even integrates driving directions, weather and maps for travel prep that really is next level. Or opt for TripIt Pro, which offers additional features like real-time flight alerts, or TripIt for Teams, which simplifies travel planning for groups of all sizes. Free to $160 per month for 100 users, tripit.com.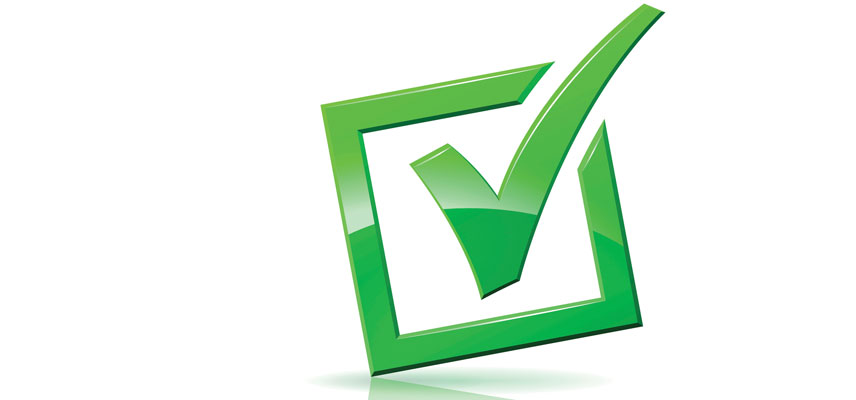 One and done
The number of things that need to be done every day means it can be easy to forget at least one of them. Not with It's Done, a smartphone app that helps you confirm whether you've completed a routine task like taking your medication or turning off the stove. The app lets you save everyday jobs and check them off as you complete them, providing an audible reminder that boosts your confidence. And unlike other calendar and task apps, It's Done focuses on task completion rather than reminders. $3, itsdoneapp.com.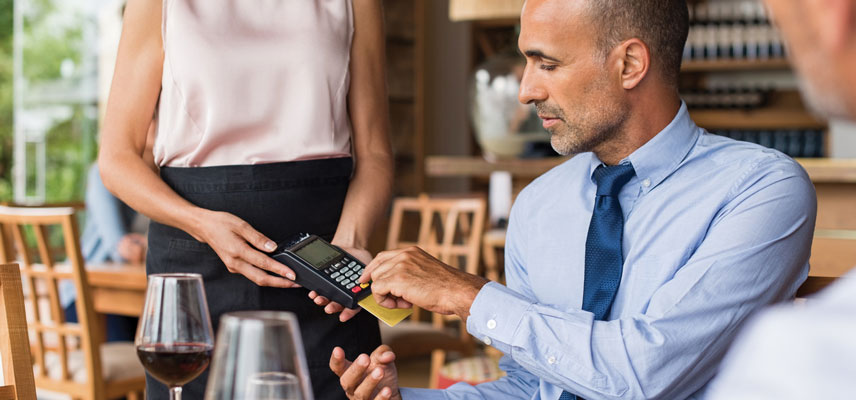 Going Dutch
Splitting bills can put a strain on relationships. That's why Splitwise is your new best friend (and friendship savior). This app crunches the numbers for you, keeping a running total and even sending email reminders and IOUs to make sure you're settled up. Its sister app, Plates, specifically focuses on splitting restaurant bills, taking tax and tip into account. The two apps are compatible and available for both Android and iPhone. Free, splitwise.com.