New ways to pay
Matt Pais
Valuing culture as much as compensation, advisors seek non-monetary approaches to engaging staff.
To the best of anyone's knowledge, the Beatles never intentionally sang about how to keep your staff happy. But there's no denying that, in learning about the different approaches to employee compensation, many MDRT members have confirmed it: Money can't buy you love. Or, as Renee Hanson, CFP, CDFA, a five-year MDRT member from Phoenix, Arizona, puts it, "Money goes a long way, but how you treat people goes even further."


Small recognitions
W
hen it comes to creating a positive culture, even something that may seem elementary can go a long way toward motivation and camaraderie. Hanson, who oversees the seven staff members who support her and her practice's two other senior partners, keeps a set of stickers that say things like "super job," "high-five" and "team player," to place on a badge holder on each staff member's desk. At the end of the month, whoever has acquired the most stickers for doing something exceptionally well earns a gift card matched to their interests (Starbucks, movie theaters, etc.).
"If they're transferring a call to me and I already have an email from them with everything I need for the call, that would be an example of a time they would receive a sticker," Hanson said.
Daniel O'Connell, MBA,
a 10-year MDRT member from Addison, Texas, believes in this type of praise as well. Managing four administrative staff members as the practice's sole advisor, he gives employees handwritten thank-you notes for standout work, and even writes them to staff members' spouses after busy times, thanking them for their support. He also gives staff an allowance to donate to a charity of their choice, provides a stipend for a mall shopping spree and, after an intense period of work at the end of the year, signs everyone up for a monthly spa treatment.
"You can offer someone a lot of money and they can be miserable, and sometimes they can make much less money and feel that someone has their back," O'Connell said. "Appreciation means more on a day-to-day basis. If people work with someone who cares about them as a person, they'll be willing to go the extra mile to be a great team member."
Jennifer A. Borislow, CLU,
a 29-year MDRT member from Methuen, Massachusetts, whose 52-person office has a 1,000-square-foot fitness center and a full-time trainer, similarly recognizes the value of knowing what drives employees and supporting them. In a quarterly employee survey, staff are asked both what they can do to provide a better working environment for each other and what leadership can do to provide a better place to work.
Then a volunteer committee of employees reviews the survey results and evaluates what changes can be made. One such change driven by internal feedback: converting all-staff meetings from monthly in-house to quarterly off-site. "That's giving them the opportunity to tell us how they feel," Borislow said. "So we know what would make them more efficient and productive, making for a better working environment."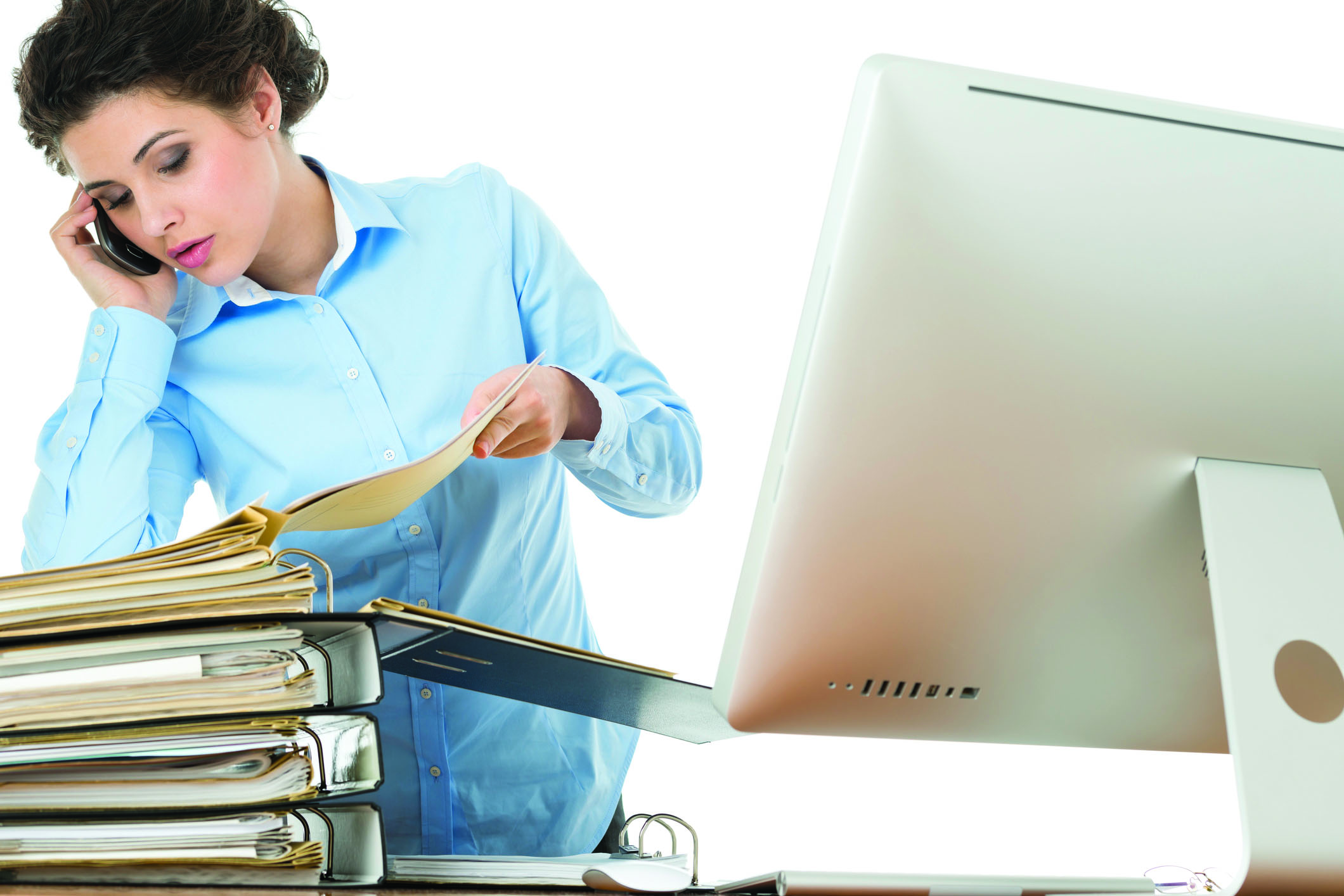 WHAT'S REALLY DRIVING A PERFORMANCE ISSUE?
"One of our paraplanners was overloaded with work, and I couldn't understand why plans were taking so long to get done. So I observed her for an entire day, and the information she was being provided was not complete. So she spent a significant amount of time collecting the additional data. This is an optimistic, upbeat and overall excellent team member, who wasn't going to point the finger at other people. But the issue wasn't her — what I thought was a performance issue turned out to be a process issue."
—
Renee Hanson
Backing off bonuses
S
omething many of the members interviewed mentioned as more of a stumbling block than a benefit, however, was the notion of bonuses.
Jonathan D.W. Lewis,
an 11-year MDRT member from Mahone Bay, Nova Scotia, Canada, who manages about a half-dozen advisors, noticed people grew to expect an annual bonus. They saw it as part of their compensation, and without variability, they had no motivation to perform at a higher level. Now he communicates how the firm has performed for the year, and staff members know their bonus will be equally variable based on both the overall company performance and their performance as an individual.
Yet he also observed how an attempt to provide different bonuses to three members of a support staff working on a large case led to long-lasting tension when one employee believed they had played a bigger role and deserved a larger bonus. (The staff members weren't expected to share how much they received, but they did.) Now, Lewis said, bonuses are not provided midyear to coincide with big cases and don't vary among administrative staff members who collaborate on a case.
O'Connell too has learned the value of transparency, so employees know why bonuses may change depending on performance throughout the year.
"If I give $1,500 one year and $1,000 the next year and they don't know why, they're upset," he said. "I'm very transparent with our employees: 'This is the new business we brought in; these are the clients we've lost.' The better your staff understands the business, the better they can support you."
Added Hanson, who used to award quarterly bonuses and update staff quarterly on how everyone's performance was tracking toward additional compensation, "The possible disappointment attached to the bonus was felt a lot more than the satisfaction of getting the bonus." Now she uses a tool from salary.com that measures average salaries, bonuses and benefits in her state and across the United States to evaluate how to compensate her team members.
Time is money
I
n addition, many advisors are increasing staff morale through flexible approaches to time.
Brian Nicholas Byars,
a one-year MDRT member from Covington, Georgia, said when he focuses on what's important for staff, staff will focus on what's important for his seven-advisor practice in return. That means staff members are free to attend school events for their children or take a vacation to recharge their batteries. There is no strict allotment for flex or sick time because Byars knows his staff has earned this form of trust.
"People who are professionals work better when they're allowed to be professionals. If their job's getting done, I couldn't care less," he said. "But if work starts to slack a little, that's when we start to reel it in."
That does require, however, ensuring everyone is completing their work. One employee took advantage of Byars' leniency, arriving late, leaving early and spending so much time out of the office that he was not only neglecting his own work but polluting the work ethic of others in the office. Rather than overhaul the entire system that was otherwise thriving, Byars sat down with the relevant employees to address the issue, and ultimately let the biggest offender go.
"One person taking advantage of a relaxed business can function as a cancer, and you have to get rid of it immediately," he said. "To keep that one person, you're going to lose the others that enjoyed the freedom."
Matching staff to culture
T
hat is why members — who stress the importance of understanding why an employee is not performing appropriately, especially if it is the result of a deficit in their capabilities or problems outside of the office — work so deliberately to find the right staff for their specific office environment.
Kathleen R. Benjamin, CFP, CPA,
a 13-year MDRT member from Timonium, Maryland, has seen better results from promoting interns to advisors than from bringing in outside hires, who struggled to shift from large companies to a smaller, 14-person firm with a unique, entrepreneurial process.
Lewis, who operates a brokerage-type model in which all advisors are responsible for their overhead and thus must be more entrepreneurially minded, has become more willing to say no to new advisors over time. They only hire established advisors (between five and 10 years in business) and spend two to three years observing how the candidate runs their practice on their own. After they're on board, advisors are evaluated every two to six weeks to see how their performance matches their paycheck.
For his part, O'Connell asks candidates about their passions outside of work to gauge what the person really wants to do with their time.
In one interview, the person lit up when talking about wanting to go to school to be a teacher. "I knew that person wouldn't be happy here," he said. "At the very beginning of the conversation, I want to know what the candidate enjoyed about what they've done before and that they are someone who aligns with and grows with our agency."
It's often an even longer vision for Borislow, who recruits all year, regardless of position availability. She recently created a title for a desired employee who didn't fit any existing roles and hired someone she'd pursued for three years.
"Sometimes we're competing against larger firms who have what feels to us like unlimited resources. The right employee comes to work with us not just for a paycheck," she said. "Then we know these are the kind of people who, if something happens at night or on a weekend or a holiday, we can reach out to them. Many of our team members had to step up over Thanksgiving last year when two employees of one of our clients were involved in an accident, and one of them was killed. Our team commitment to coming through for clients is what helps set us apart."
The advisors interviewed for this story agreed that other important elements to staffing and compensation are the opportunity to work from home and the willingness to fire someone who is not fitting into the organization. They'd rather monitor people's use of their cell phones — all-day texting can be a distraction for anyone — than their lunch breaks. When it comes to culture, though, erring on the side of employee satisfaction is hard to argue with.
"At the end of the day," O'Connell said, "I'd rather be known as overly generous and maybe a couple of people took advantage of that, than being someone who was not nice to work for and didn't take care of their people."
Or, as Byars put it, "Employees are there to feed their family, but they also want to make sure they enjoy what they're doing, who they're working with, and getting more out of it than just paying utility bills or their mortgage."
ADDITIONAL NON-FINANCIAL COMPENSATION OFFERED BY MDRT MEMBERS
Kathleen Benjamin: Employee advisor council to represent interests of staff; philanthropic staff outings and days off to volunteer; quarterly retreats to both address work and enjoy time at the beach

Jennifer Borislow: Staff spending time out of the office on community service project; celebrate office anniversary with staff outing to clean up local YMCA and prepare facility for summer camp; welcome all new hires with catered breakfast; organize new project for a different charity each month

Brian Byars: Toned down staff holiday party to use money from the budget to sponsor 10 families in need; give staff cash to perform a random act of kindness; order in lunch for everyone once or twice a week

Jonathan Lewis: Quarterly advisor retreats, to which potential hires are invited; took staff in a limo to a spa the day after Christmas; gave $1,000 gift card that employees had to spend on themselves; personalized gift baskets at holiday party; match staff philanthropy contributions; gather staff for barbecues, camping and cottage retreats; rotating roster of music played in office