In the business of change
Liz DeCarlo
From narrowing his client base to prospecting with a global approach, Michael Wan revamps his entire strategy.
W
hen
Michael Wan
describes how his business has changed in the past year, he uses the analogy of carrying luggage.
"Your baggage can get heavier and heavier after years in the business. You can't say, 'My baggage has gotten so heavy, I can't move up any more,'" he said. "You have to say, 'I need people to help carry my luggage with me, so we can all move forward together.'"

Wan, a 17-year MDRT member from Hong Kong, has been in the life insurance and financial services profession for 20 years. In the past year, he realized he was ready to make some changes to lighten his baggage, while still moving forward in his career.

"After qualifying for MDRT 16 times, I started asking myself what that really meant. And all it really meant was I was doing the exact same thing each year, 16 times," he said. "I asked myself, 'How can I make a difference? How can I get to the next level?' That started making me think about changing my business strategy completely."

When Wan attended the 2017 MDRT Annual Meeting, he learned many of the top producers in MDRT had a niche market or specialty. Up until this aha moment, Wan accepted anyone as a client. He sold all types of insurance — life, medical, travel, home — in addition to providing financial advice. His first step was to stop doing the general insurance.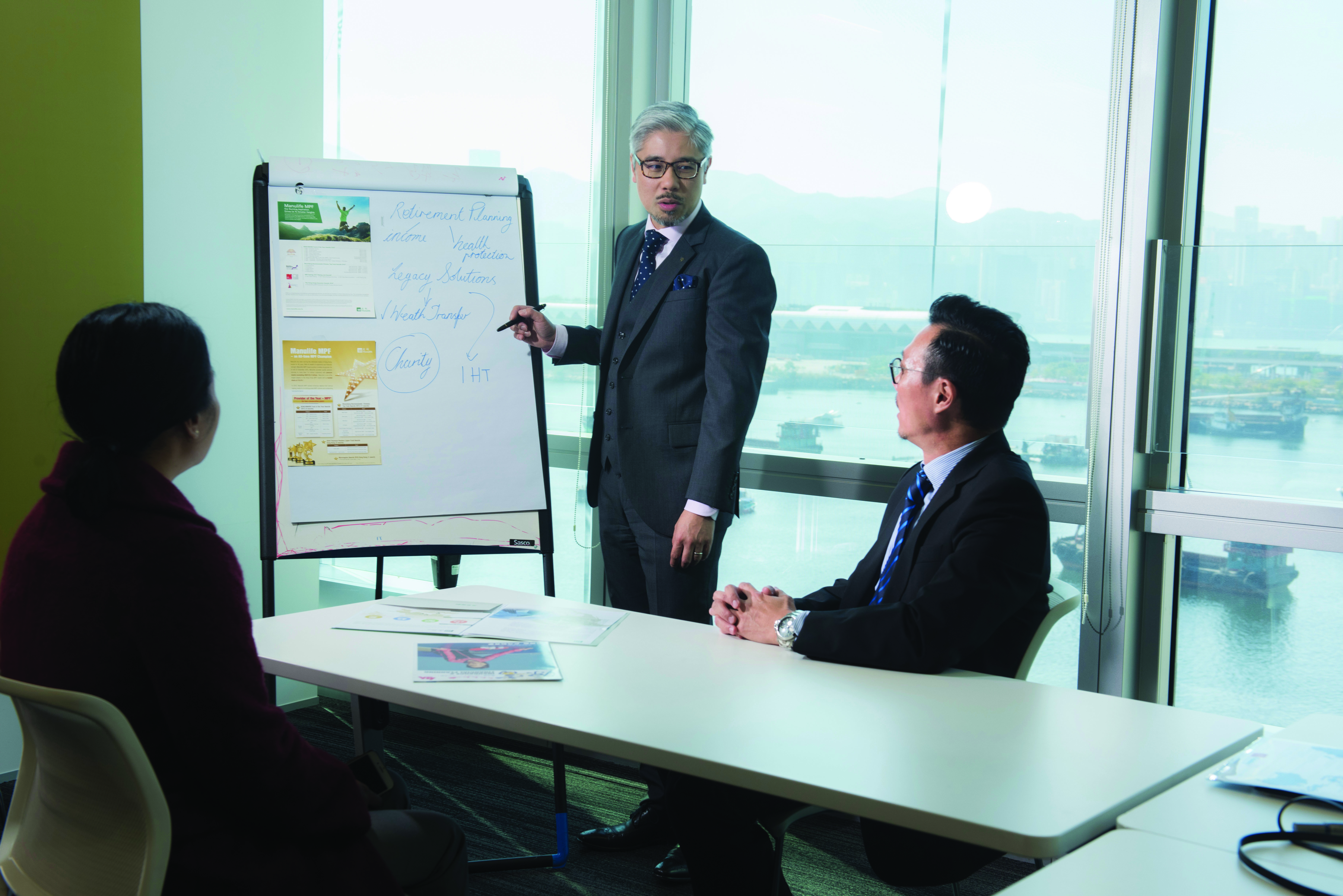 "To the client, they're still dealing with the Michael Wan brand, so to speak; there are just some other people doing the work."
"After I decided what I wanted to do less of, then I had to decide what I really wanted to do and who my targeted clients would be," Wan said. "That's when I started to do a lot more work in retirement planning and legacy solutions."


As he made this change, Wan was cognizant of the fact that he still needed to care for his current client base. "If you're not careful, it's easy to offend your existing clients because they think, 'Oh, he doesn't care about me anymore,'" Wan said. "Because I'm so mindful and sensitive about that, I need to always make sure I communicate my message with my clients clearly and in a way that they don't feel neglected."
Learning to delegate
To accomplish this, Wan delegated the day-to-day servicing of the insurance products to his personal assistant. So, rather than telling his clients he doesn't handle these products anymore, he lets the client know one of his assistants can help arrange the policies.
"To the client, they're still dealing with the Michael Wan brand, so to speak; there are just some other people doing the work," he said. "They do the paperwork, but I'm still the one with the client strategies who's managing the client relationships."
In just a year's time, this change has resulted in significant growth for Wan — business is up almost 50 percent from last year. "It's been very exciting, and I've only started the process of changing."
Wan, who has a large number of overseas clients, has also begun to look at the international market. "I started to change my mindset and think, 'Do I have to only do business with people living in Hong Kong?'" he said. "The obvious answer is no. I can do business with people who live overseas or who travel around the world. Now I'm trying to develop new clients from places like Europe."
Developing alliances
To increase his international client base, Wan has been developing strategic alliances with lawyers, trust companies and tax specialists.
He works with a global corporate and trust services company, where he is building relationships and gaining more exposure to individuals and businesses around the world.
"If I were to use the example of a restaurant, the strategic partners would be the waiters or waitresses and I would be the cook in the kitchen," he said. "They're the first point of contact, and if they need insurance as part of their solution, I would be the one to provide that."
While increasing his client base, Wan has been judicious in choosing which clients he'll work with. As he moves from being a generalist to a specialist, he has filtered out the types of clients and businesses that don't fit his target market.
"In the past, I would aim for 100 cases a year. Now I aim for no more than 70," he said. "As a result, the business volume per case is larger.
"When you join the business, people say, 'See 15 prospects a week, and see one more,'" Wan said. "What they don't tell you is, 'See 15 qualified prospects a week, and one more.'"
CONTACT:
Michael Wan
michael_wan@manulife.com.hk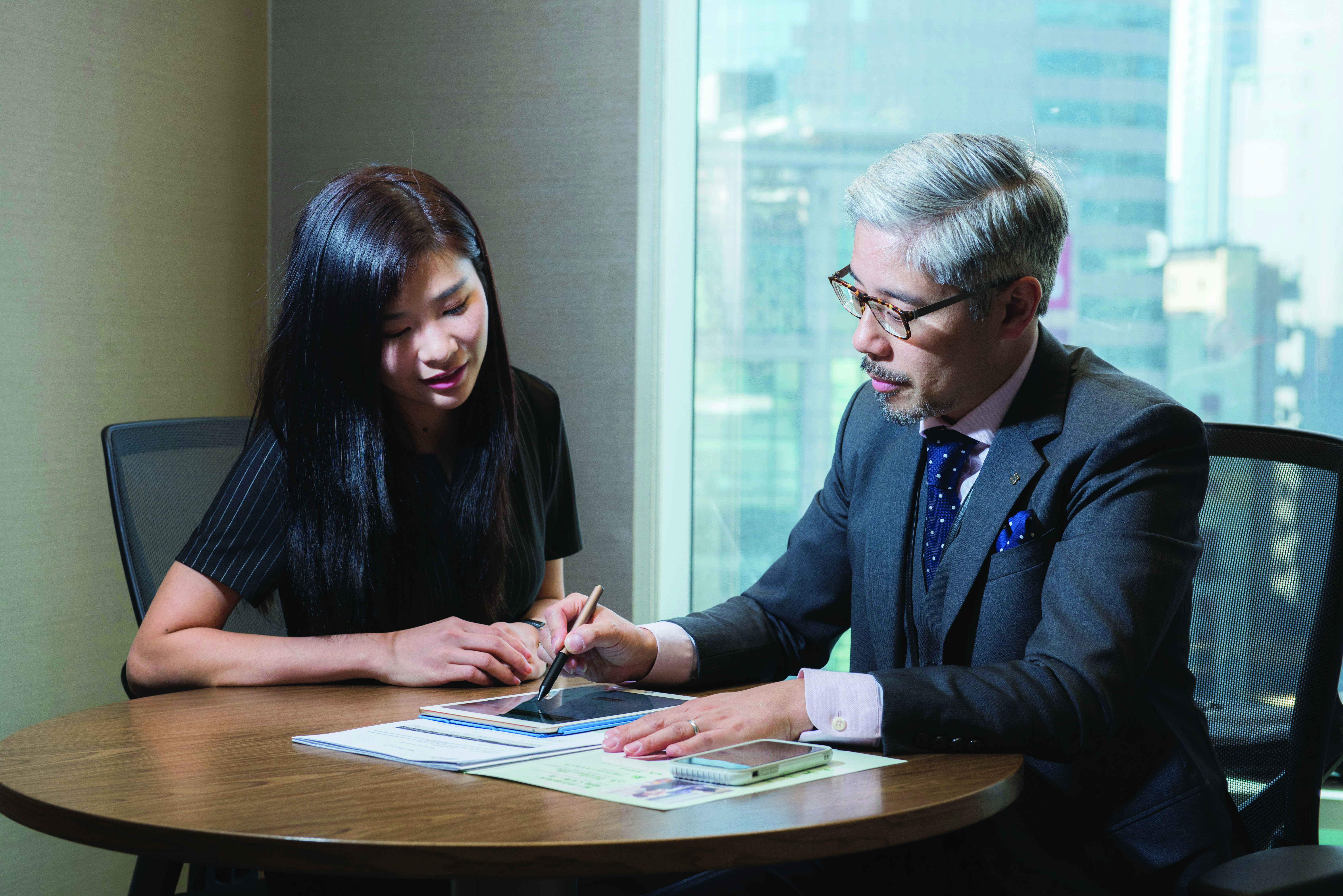 In Michael Wan's early days as a life insurance agent, the typical scenario was the insurance agent doing his utmost to convince the prospect to accept his proposal. "I think that's very out of date," Wan said. "Nowadays, we need client engagement right from the beginning."

To ensure it's a relationship and not a one-off sale, Wan assigns prospects homework after their first meeting, for instance filling out a risk questionnaire. If they get back to him, it's a good indication they're engaged and interested in moving forward. "They want to know more, and the more they want to know, the better chance I have to close the case," he said.

Wan also asks the client what comes next. "It's not me giving you a proposal and then bothering you, asking 'Are you ready to sign, Mr. Prospect?'" he said. "I want my clients to come to me and say, 'I've got an issue. You've got the solution. I really want to get this sorted and move forward with my life.'"