A simple doctor's note creates havoc
Ken Scopp
It's important to fight when clients are denied insurance for the wrong reasons.
W
e all know our prospective clients don't always tell us everything. Sometimes it's by mistake and sometimes by design, hoping that the insurance company will not find out.
This happened to me recently when an application I submitted for long-term care was unexpectedly denied. I anticipated a small rate-up due to the client's history of deep vein thrombosis (DVT), even though it had been resolved. So when the underwriter sent the decline, my first reaction was to work to prove the DVT was resolved and the prospective client should at least be offered a rating.
After contacting the underwriter, I was informed the DVT was not the issue, just a contributing factor. It seems the client, after having some difficulty remembering names, went to his primary care doctor to see if there was any medical reason for this. Rather than simply stating he couldn't determine if this was an issue, the doctor put in the records that the patient had "normal memory loss for a person of 75." The client was not informed this note was placed in his file.
As soon as the words "memory loss" were written, this client had the cards stacked against him for long-term care insurance.

If I had seen signs of memory loss at our meeting, I would have agreed and accepted the determination, but this was not the issue. I met a bright, friendly, aware and intelligent person, and I was not about to let this determination be placed on his record.

I went back to the underwriter with my input and asked for any option to remedy this. I explained the client was a successful business owner who supervised many people and also counseled many other business owners.


I was reminded how important it is to keep moving forward and not compromise until the last option is explored.
The underwriter said if the client underwent a very specialized neuropsychological exam with a board-certified psychologist or psychiatrist, specifically aimed at memory issues and looking for signs of dementia or Alzheimer's, then he may be able to reverse the decision if all tests were negative. But, the client was responsible for the cost of testing.

I called a client of mine who is a psychiatrist and held all of the required credentials. He said he'd be happy to do this specialized testing, and the fee would be approximately $10,000.

The test would take five to seven hours and required extensive analysis. The client was not inclined to pay that much.

About three weeks later, I was sharing my story with another client who is a psychologist, and he suggested I call someone he knew who did a lot of this testing. It turned out her credentials were exactly what were needed, and she was very familiar with the testing protocol the underwriter wanted. She agreed to administer the test for a fee that was more comfortable to the client.


My client approved the plan, and I put the two of them together. The test was an all-day event for the client, but he was determined to see this through. I spoke with him after the test and he was hopeful the end result would be a negative for memory loss. The results were being sent directly to the insurance company.

Two weeks later, I saw an email from the underwriter. The client passed the test, and the underwriter was going to approve the case with a slight rating, which caused the policy to have a limited monthly benefit but in general was the best outcome we could expect.

I was delighted we decided to contest the original decline and was reminded how important it is for me to keep moving forward and not compromise until the last option is explored. In an effort to cover themselves, doctors sometimes write everything down, both good and bad. It is our job to know when something doesn't feel right and to continue to fight for our client.

The final outcome was a happy client. My hope is that he will pass this story to others and that will allow me to fight for another client.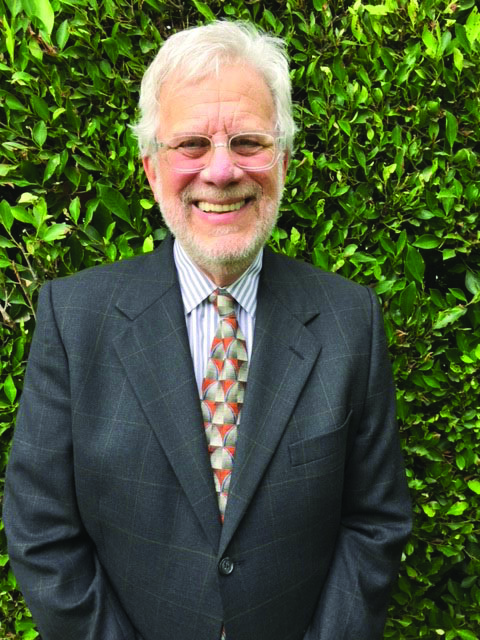 Scopp is a 28-year MDRT member from Los Angeles, California.
CONTACT:
Ken Scopp
ken@scopp.net