The benefit of basics
Matt Pais
Steele achieves Top of the Table-level production by keeping it simple.
A
t one of the locations of his healthy fast food chain, founder
Joel I. Steele, CLU,
sits in his office, nearly catatonic. The restaurants are failing, and he owes $450,000. He is about to get married and is not even old enough to rent a car.
"What do you do when the wave is crashing down and you can't even fathom how big it is?" he remembers thinking. "How do you pick up one foot, move it forward, and then the other?"
Looking back, now a decade and a half later, the 13-year MDRT member from Cherry Hill, New Jersey, sees the end of his restaurant business as the proverbial closing of a door that led to "opening up a gigantic window of opportunity."
How did he go from failed restaurateur to thriving financial advisor with nine Top of the Table qualifications before the age of 40? While it might be tempting for advisors to try some extreme approaches, there's also value in recognizing that the keys to Steele's success are simple:
Comprehension over academics. Before joining the financial services profession and while the restaurant was failing, Steele became certified as a personal trainer. He learned all about the body and delighted in explaining facts from the textbooks to client. It went terribly.

So he ditched the complicated terms and became the most successful trainer in the gym. He takes that same approach with his current financial clients — retirees and pre-retirees, usually with less than $1 million in assets — from his conversational style to dress (no ties!) to the office, which looks almost like a house.

"When I go to a big firm and there are fancy wood floors and an expensive TV, my first thought is, 'Who's paying for this?'" he said. "I don't want our office to give clients the feeling that it's funded by making money off of people."

Team effort. Steele never planned to join the same line of work as his mom, 35-year MDRT member Tema L. Steele, MBA, or her retirement planning practice, which she founded in 1981. Yet he became licensed as an advisor in 2002 because of the role's flexibility and the lucrative possibilities of hard work. Together, they offer complementary services to clients, with Steele taking a more technical approach and his mom, who may be more relatable to some older clients, taking a more psychological approach to how clients feel about retirement. Steele said family businesses thrive when focused on the goal.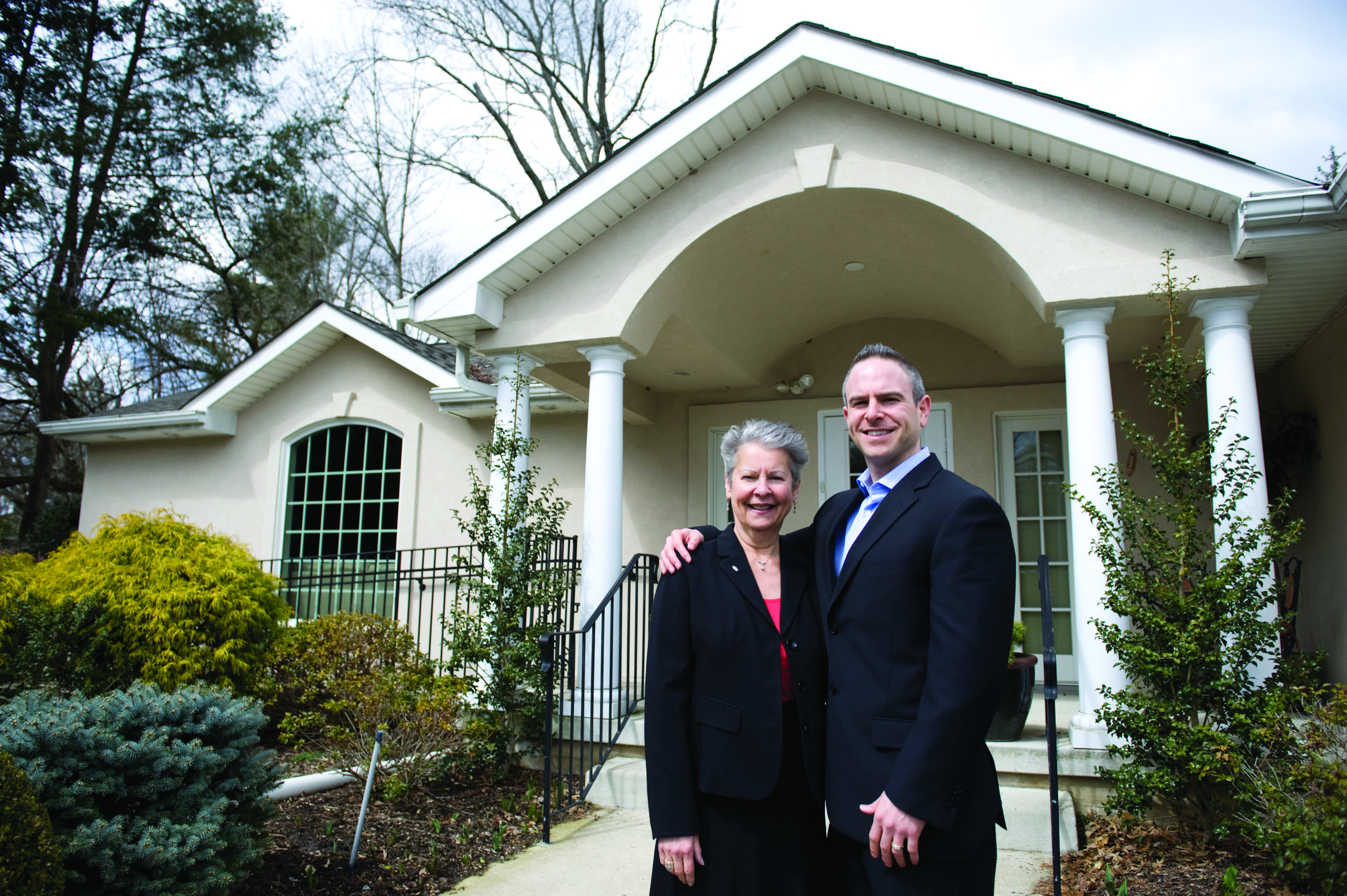 Giving Back
In addition to writing more than 100 articles on personal finance and co-hosting the weekly "Your Money Matters" radio show about retirement planning with his mom, Steele also founded Events of Steele. The nonprofit organization raises money for a variety of causes (including Ronald McDonald House and Steele's alma mater, Stockton University). "My original plan was to have success, retire and then do charity work," he said. "It dawned on me I can do that work now, have fun with it and raise money for great causes."
"So many people get caught up in 'I'm doing more; what's in it for me?'" he said. "The second you have a crack in your foundation, it will widen over the years and become a great divide." Clients enjoy the trust and back and forth between the advisors, and having someone to offer a second opinion helps comfort clients who want to hear from more than one expert.
"We tell them they get four good eyes, four good ears and two really good brains," he said. "And they're not paying extra for that."
Accessibility.
Steele encourages clients to contact him by phone or email at any time. "No one ever needs an emergency meeting, but knowing they can call us provides peace of mind," he said. "If you're going through your mail Sunday afternoon and want to discuss something, instead of you losing sleep or waiting until Monday, just call or email me. If I'm on vacation or out of the office and a client emails or calls, I'm happy to talk to them. Our clients' trust and our business with them is what affords us the opportunity to have this success and lifestyle."
This does not harm his work-life balance; in fact, Steele said, because he is so accessible, he doesn't have to be physically in the office all day. During our mid-day conversation on a Wednesday, he was driving to pick up his kids from basketball camp.
CONTACT:
Joel Steele
joel@steelefinancialsolutions.com