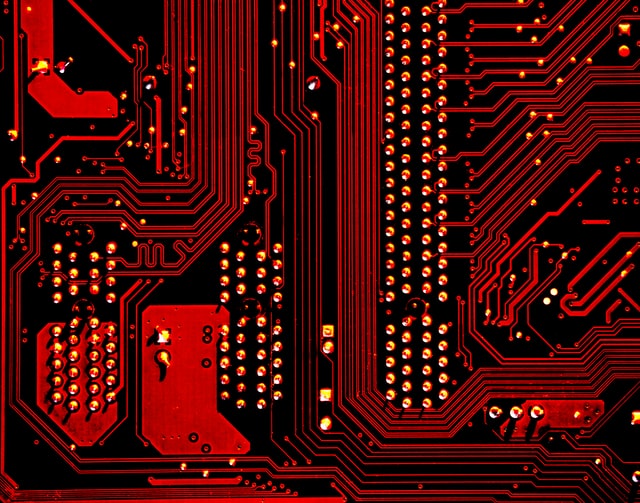 How leaders in insurance and financial planning in Hong Kong can lead teams in driving digital transformation
Natalie Tang
With digital transformation on the rise, leaders in insurance and financial planning in Hong Kong will need to be versed in social media and fintech, be flexible and agile, as well as possess strong client relations skills. This is crucial in guiding insurance and wealth management teams towards digitalization.
Although the COVID-19 pandemic has made a significant impact on businesses, it has presented companies with the opportunity to bring the crisis under control and accelerate digital transformation. This improves business adaptability, agility, and efficiency. A recent study has revealed that 90% of companies in Hong Kong agree that the pandemic has accelerated the pace of digital transformation, and made it their topmost priority. As the pace of digitalization increases, companies that do not succeed in cultivating digital leadership may soon fall behind. In addition, the shortage of tech talent has posed a recruitment challenge in insurance and financial planning. Industry leaders and companies should therefore focus on eliminating barriers, such as a resistance to change or inadequate training and support, in order to successfully groom the next generation of leaders. 
As the pace of insurtech development picks up, the local insurance industry has accelerated digitalization and automation in aspects ranging from product sales and customer service to underwriting and claims settlement, especially during the pandemic. Leaders in insurance and financial planning should therefore adopt a digital-first leadership model by combining their technical skills and change management experiences, and remain open and collaborative. This enables them to adapt quickly, seize new opportunities, maintain their competitiveness, and achieve success. Insurance companies are also increasingly focused on aspects such as innovation and transformation in their talent development strategy. This expands employees' horizons and inspires innovation in tandem with their digital transformation efforts, thereby resulting in more nimble teams with better mindsets and skills. The Million Dollar Round Table (MDRT), the ultimate network of leading life insurance and wealth management professionals, has also recently shared how industry leaders can steer their teams towards digital transformation in a time like the pandemic, as well as establish an ideal environment for the cultivation of digital leadership. 
How should leaders in insurance and financial services guide their teams in driving digital transformation? 
As they steer teams into a digital future, leaders in insurance and financial services should possess four key skills, namely: harnessing the power of social media, being flexible and agile, leveraging fintech, and maintaining good client relations. 
Harnessing the power of social media 
Social media plays a pivotal role in today's society. Besides connecting with family and friends, clients use social media to seek out information as well as discover new trends. Leaders in insurance and financial services should therefore be familiar with social media platforms and learn to harness them. For instance, it is possible to identify the topics and trends that social media users are interested in. This will enable industry leaders to gain a deeper understanding and appreciation of the needs and concerns of clients in different age groups before making product recommendations. In addition, industry leaders can tap on social media to push out information and communicate with customers more effectively. The ability to harness social media is thus a skill that financial services practitioners must hone in their drive towards digital transformation. 
In order to adopt new digital solutions, companies should be able to act quickly and build a culture of agility. Leaders should empower employees in making decisions that are beneficial for customers, while embracing new ideas and implementing them quickly. As part of their digital transformation, some insurance companies in Hong Kong have set up digital offices and embraced agile principles. This shortens product development cycles and accelerates the development and launch of innovative products and solutions in the market. Finally, leaders in insurance and financial services will need to participate in team meetings regularly, and raise suggestions and ideas that can ease workplace challenges. Industry leaders who practice these leadership principles will be able to launch innovative products and solutions at opportune moments, and guide their teams effectively in adapting to a new digital environment. 
Leaders in life insurance and wealth management should not only understand but embrace fintech in driving digital transformation in order to remain competitive. They will need to understand technological trends, such as the use of artificial intelligence, big data, fintech and the Internet of Things, as well as employ them effectively to improve product and work performance. For instance, artificial intelligence can be employed in generating investment and financial product recommendations for customers. Data can also be used to analyze the performance of financial products, as well as evaluate the differences in workflow and turnaround times following the implementation of new digital technologies. Leaders in insurance and financial planning who are versed in fintech will be able to develop a variety of new products and improve work processes and operational efficiency, thereby enhancing customer satisfaction and the customer experience. This will allow them to seize new opportunities for growth in the digital age, maintain competitiveness and propel the company forward. 
Maintaining good client relations 
Although digital transformation is a rising trend in the insurance and wealth management industries, industry leaders will need to maintain good customer relations while leveraging digital technologies and improving products and services. After all, digital tools such as artificial intelligence chatbots or video conferencing facilities cannot completely replace the in-person experience. If financial advisors were to solely rely on digital tools for their services, customers may notice the lack of a personal touch. Being able to maintain good client relations is thus vital in a digital future. Leaders will need to think about how they can provide customer care and support in different ways. For instance, some financial consultants have initiated "care packages" during the pandemic – these were sent to customers as a practical way of expressing their care and concern. Thoughtful arrangements such as these will offer an opportunity for customer interaction while fostering good client relations.  
Leaders in insurance and financial planning may not necessarily be strong in their digital skills, nor possess a solid background in the IT industry. However, they must be aware of the impact of technologies on their business and industry, and utilize them effectively in spite of change and uncertainty. Being flexible and agile is thus an important trait of successful digital leaders as they establish a collaborative, innovative and open work culture for teams. By communicating their innovation strategy and the opportunities and impact brought about by various technologies, they will be able to harness the power of teams and further drive transformation.  
Contact: MDRTeditorial@teamlewis.com