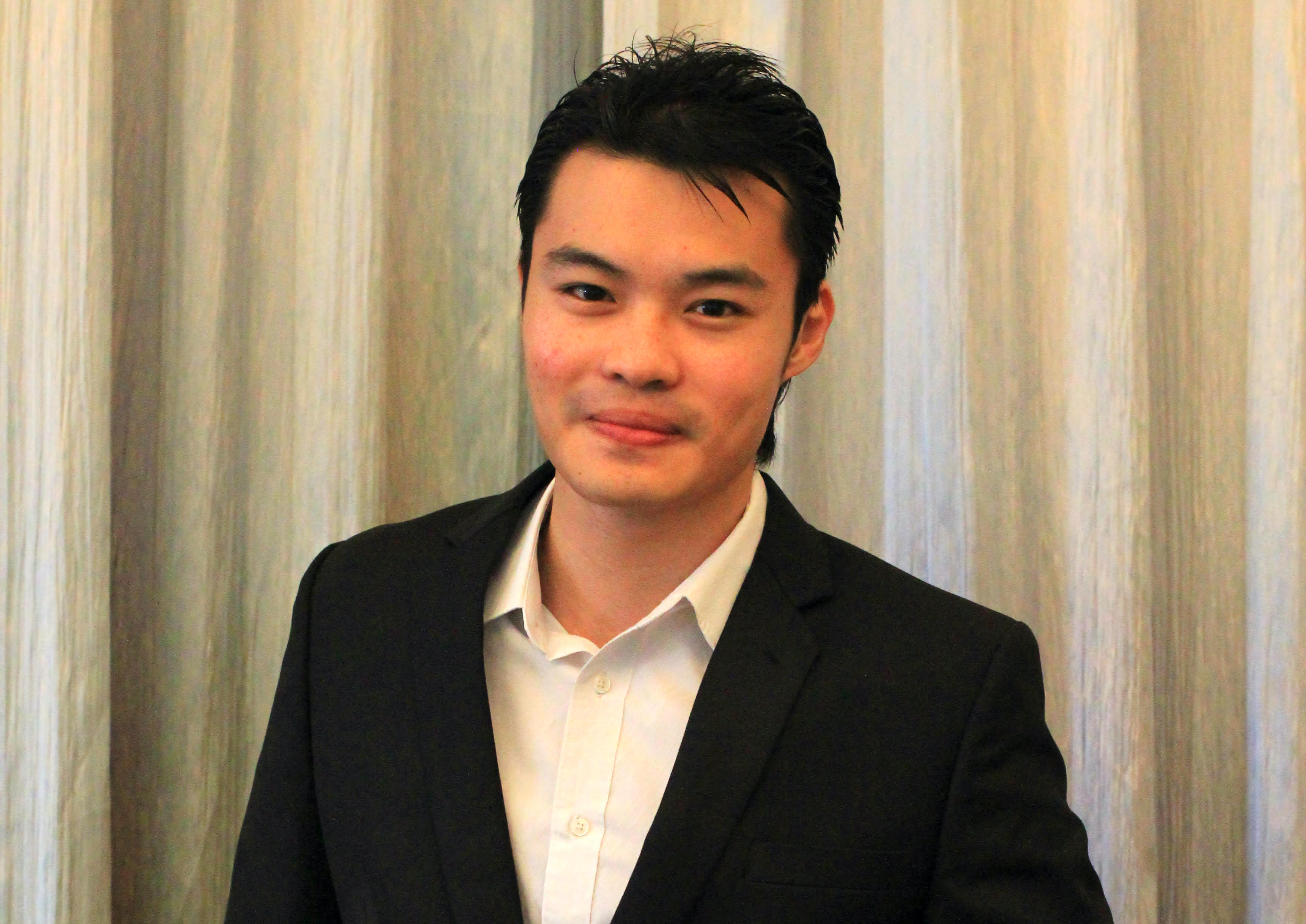 Taking the leap with technology
Muneerah Bee
Jerry Yeo shares on adopting digital transformation and balancing between leveraging technology and providing the human touch.
In April 2020, Singapore implemented some nationwide "circuit breaker" measures to contain the spread of COVID-19. The stay-at-home order restricted movement among the people here and they had to change certain aspects of their lives.
Jerry Yeo - CFP, ChFC, an MDRT member for six years, had to rethink how he can continue his business and serve his clients. It took him two weeks to experiment before introducing digitalization efforts into his practice business. He got himself a proper headset, a writing tablet for annotations, and subscribed to video conferencing software. Soon, it was "business as usual" for Yeo, except that now it was in a remote environment. "How we react to adversity is important. Thanks to COVID-19, it created the fastest transformation of my business practice from face-to-face meetings to predominantly using video conferencing," he shared.

Before the pandemic, Yeo had an average of one to three appointments per day. With the lockdown measures in place last year, he could schedule three to five appointments per day via video conferencing without needing to travel to a location to meet clients and prospects. In fact, some of his clients also commented that they prefer doing video conferencing at the comfort of their home where they can be dressed more casually.

Digital breakthrough

As his efficiency and confidence with video conferencing improved, so did his productivity. He had a breakthrough last year when he qualified for and joined the ranks of Court of Table after being an MDRT member for five years.

In Yeo's opinion, there is a possibility that video conferencing could soon be the norm as companies are still adopting social distancing measures today in 2021, and people are mostly working from home. Using this as an example, he said: "We should embrace digital transformation since it allows us to carry on with our business and meet our personal long-term goals. Speaking from my experience, going digital can achieve the same results with less time."

To keep up with the evolving tech trends in the financial services industry, Yeo encourages practitioners to share and learn among their peers about improving their business practices with technology. For instance, there are several software in the market that can automate certain tasks. "However, you won't have the time to explore the different types of software available and learning from others will take less time. You would be surprised that these peer sharing conversations are an eye opener to increase your exposure to what is available out there," he explained. There are also online resources, such as MDRT videos and podcasts, to help practitioners make the best decision about embracing technology that meets their needs.

Even after incorporating vital software in his practice, Yeo continues to passively learn more about relevant tools that can help him work more efficiently.

Maintaining the personal touch

In this digital age, Yeo acknowledges that an over-reliance on technology can lead to a lack of personal touch with clients. His solution to this challenge is to make an online delivery of beverages or snacks to his client prior to the video conferencing appointment. This way, the client can enjoy the treats as he conducts the sales presentation over the screen.

While most of his clients who appreciate efficiency are comfortable with video conferencing, Yeo still meets up with those who prefer an in-person interaction when it comes to business, or are more used to the traditional document and paper route. "When it comes to servicing clients, I think sincerity and effort count the most."

Moving forward in his digital journey, Yeo hopes for more development in a seamless biometrics function (for example, a retinal scan) or a universal password that can access all logins and software. "I believe that will encourage people who are less tech savvy to join in the initiative," he said.
Contact: MDRTeditorial@teamlewis.com