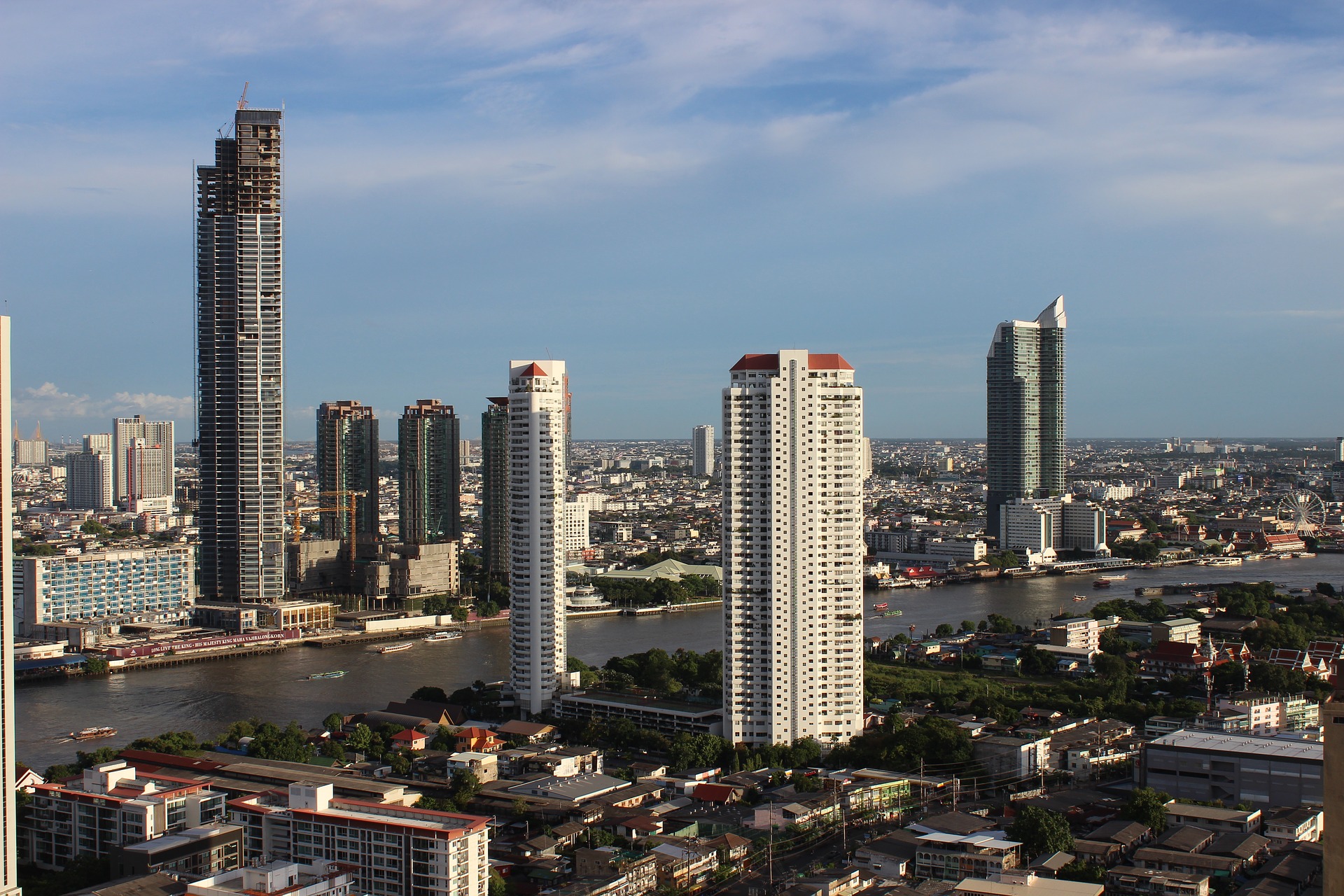 Striving for excellence in emerging markets in Asia Pacific
MDRT Thailand
Get exclusive tips from an MDRT member for success in the finance and insurance industries in emerging markets.
Thailand is an emerging market. This comes with challenges, but also with diverse opportunities for continuous market expansion in the insurance and financial services industry.
Today, MDRT member Kan Ongsuwan from the Membership Communications Committee (MCC) of MDRT Thailand, who has been a member of MDRT for 11 years and a Court of the Table (COT) member  for three years, is sharing his tips for achieving excellence in emerging markets in Asia-Pacific from his perspective as a life insurance representative with 34 years' experience. 
From your perspective as a professional in the finance/insurance industry, what do you consider to be the advantages of emerging markets like Thailand? 
An advantage of emerging markets, which are not fully developed yet such as Thailand, is that the ratio of insurance holders is low considering the size of the population. That is why we still find plenty of opportunities for continuous growth in these markets.  
Can you give us some examples of methods or strategies you apply when you approach target groups who do not have insurance policies yet?
The first thing I do is get involved in activities, such as fitness or exercising, to find access to new social groups. During such activities, I can meet and chat with people and get to know them. Another method is to really, really impress existing clients by paying attention to their needs and all details. They are then sure to recommend me to new clients in my target groups. 
What types of financial or insurance services do you think clients or prospects in emerging markets are looking for currently? Why? 
Clients or prospects in emerging markets can be divided into two categories. The first being financial service clients who are looking for services with higher yields than ordinary financial institutions. Such services should have relatively short saving periods and they should offer annual yields. 
The second is about life insurance. Clients are mostly looking for health insurance because the basic government health care services do not cover their needs, particularly services at public health institutions. They simply do not fully or sufficiently correspond to the clients' needs.
What are your strategies for winning and reaching clients in the Thai market, which is also an emerging market? Can you please share some examples? 
Throughout my career, my strategy for winning clients has been to tell them the whole truth about insurance products. This demonstrates transparency and builds trust among clients. Another important aspect is to really take an interest in communication and customer care by paying attention to all details, not only insurance matters, because you should build lasting partnerships with each client. 
Which methods do you use to demonstrate transparency and build trust among clients? Could you please provide some examples? 
I start with building friendships, meeting and exchanging viewpoints on various issues. While we are talking, I can understand the people I am speaking with regarding what they like and what they dislike. Then I will only focus on the issues that will appeal to the other person. When you ask leading questions, you can give the client the chance to talk about the things they are proud of, such as success they have achieved in the past. 
Once I know different things about the client and we have a friendly relationship, I can recommend products as a friend. I can support their lives and make them more secure with products that fit that specific target group. I reveal all details and facts about each insurance product, both the advantages and disadvantages. This approach helps to build real trust among clients because while most people only talk about the advantages, it is important to be able to give full answers, be truthful and also find solutions for any disadvantages of the insurance policies. 
In your opinion, what are the challenges of emerging markets during the COVID pandemic? How do you overcome them?  
A challenge during COVID is that I worry about target groups and clients. But actually, I do not see that as a challenge. Instead, I see it as an opportunity, because we are more concerned about each other, and even though we do not have a chance to meet in person, we still communicate online, so we keep in touch. Among clients, there is also more demand for insurance products to protect themselves and their families. 
What would be your advice for reaching out to clients who require capital for business expansion? 
Most clients with small-scale businesses require capital for business expansion, so we have to highlight the truth that every type of investment also comes with certain risks. We recommend solutions for weak points of investments to reduce risks. That is the most important thing. 
We tell clients that business success largely rests on the clients' ability to do their work. That is why the business owner is more valuable than a business. If something happens to the owner when a business is just about to be successful, it will collapse. However, financial institutions can provide support based on the business owners' credibility. What we recommend relates to the most essential aspects of clients' businesses. If something bad happens, their successors will be able to continue business with payments from insurances, and they will be able to keep going. This is why insurance is an important investment. 
Can you share tips or useful experiences for success with MDRT members as someone who works in the finance/insurance industry? 
The things I have been doing constantly as a representative are: 
1. Working professionally, which requires knowledge and the ability to advise clients correctly. 
2. Adhering to representatives' ethics. 
3. Taking interest in the details of clients' and the working teams' lives, just as if they were friends or family members. 
4. Being perseverant and balancing time for work, oneself, family, and social life. 
5. Obtaining MDRT qualifications. That is what I have done in my profession as an insurance representative over the past 34 years. 
Contact: MDRTeditorial@teamlewis.com