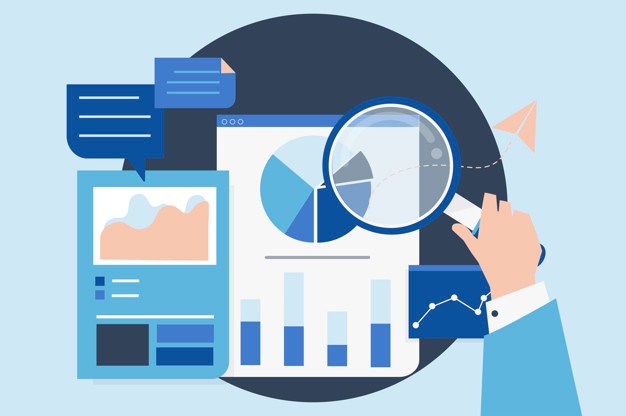 Performance assessment processes and tools for financial advisors
Ariana Ubina
Six MDRT members from the Philippines share how they evaluate their performance to improve their practice in today's challenging landscape.
Ruthie Sy-Juanson, CPA, CIS
Six-year MDRT member
My performance assessment includes six steps. Setting goals, acknowledging reality, creating plans, measuring progress, reassessing effectiveness, and celebrating small successes.
Always start by knowing your point B. What do you want to achieve three to five years from now? Make a timeline and set money targets. Create a dream board for visualization and inspiration. Next, assess your reality by defining your point A. Where are you right now in terms of your client base, case size, closing ratio, referral rate, or monthly income? Think about how far you are from point B. What are the immediate steps to take towards achieving your dreams? What should your monthly income be moving forward? Use a spreadsheet to record your targets, activities, and results.
Then, proceed by defining a strategic action plan with daily goals to achieve your target monthly income. For example, how many additional client meetings should you have in a week? What skills do you need to improve? Do you need to expand to new markets, and how? Can you still get more referrals? The answers will help you create a structure out of your daily tasks. For example, if your goal monthly income is 50,000 pesos per month, but your commission rate is 25%, you need to have Php 200,000 premium income. If your case size is Php 30,000, you need to have seven closed clients, and if your closing ratio is 25%, you need to meet 28 clients in a month, which averages seven client meetings per week.
To effectively measure the effectiveness of your plan, quantify your activities. How many appointments, client meetings, case size, and referrals have you made? Compare your actual numbers with your target goal to identify your weaknesses at every stage and improve on them. Assess your progress monthly or quarterly. Don't forget to celebrate your progress and enjoy the journey.
Joyce Jimenez
11-year MDRT member
In sales, there are seasons. There are some days when selling is easy when it's the clients seeking you out. On the other hand, there are dry seasons when you can hardly close a sale. It is different for everyone. I evaluate my performance annually in terms of company and industry distinctions. My goal is to end each year with new achievements to mark career milestones and break barriers by offering new products that I have not sold before or penetrating new markets. In terms of productivity, I recommend keeping track of your closing ratio and average case size numbers. Set your golden lowest closing ratio number that you can achieve and maintain. While external factors such as the economy, the pandemic, health & safety may influence your closing ratio, think of the internal factors you can address yourself. For example, it may be time to improve your prospecting and client advising skills.
As you grow your business, your average case size increases over time. If not, take a step back, analyze what happened, and figure out how to address it. Do you need to upskill? Has your market dried up? During the pandemic, people purchased more minor policies to keep more cash on hand. In this case, you can increase your target number of lives to ensure you reach your goals even with a smaller case size. Keeping track of your "numbers" (case size and closing ratio) is how you analyze your performance on a quantitative basis. Do not forget the "human" side. It would be best to work on your qualitative performance analysis. Are your clients happy with your service? You know they're satisfied if they recommend you to their family and friends.
Lesley Anne Perez
Four-year MDRT member
To build a sustainable business based on consistent performance, activity management is critical. I have at least 20 meetings every month to ensure at least four cases a month and a consistently healthy sales pipeline. I am more aware of my closing ratio, and I attend training and workshops for self-improvement. I make sure to leverage the power of social media through my business page to reach people outside of my network and grow my prospect base daily with an engaging social media presence.
Janet N. Ng, FChFP, CEPP
12-year MDRT member
Pre-pandemic, I've had a small team to help run my financial planning business: my secretary, who has been with me for several years, a messenger, and a driver. Unfortunately, I had to lay off the messenger and driver when we transitioned to a WFH setup. We did manage to stay afloat despite the difficulties brought about by this global crisis. I realized soon enough that I had to act quickly. My driving force at that time was to make sure my clients knew I was still around for them. I did some research and consulted with close friends inside and outside of my MDRT circle and found out that the technology I needed was just within my reach. It was either free or didn't cost much. Our situation improved by mid-2020 due to our agile digital transformation.
Fast forward to today, I've been able to get a communication & marketing professional, an online content creator, and a graphic designer to help our company reach potential clients while I continue to service the existing accounts actively.
Irish Aloyan
Four-year MDRT member
My insurance company helps gauge my performance. Our assessment is called a "persistence" tool that analyzes the number of clients with lapsed policies. If no policy lapsed, their persistence remains 100%. If I can resell to them and they refer potential clients to me, it means I've maintained their trust and established good relationships.
John Michale Lau, FChFP
Nine-year MDRT member
I improve my practice by upskilling and attending seminars such as the MDRT Annual Meeting. I learn a lot about prospecting and presentation from financial advisors around the globe. Our insurance company organizes many training sessions where I feel I experience Zoom fatigue. But it's worth it because every financial advisor should be up to date with company and industry trends.
As a financial advisor who offers investment products, I must know more about the economy in different markets, such as the potential impact of a particular country's situation on the Philippines and the world. How can I protect my clients should events similar to the 2008 crisis happen again?
It's good to explore learning opportunities outside the company. I got my Fellow Chartered Financial Practitioner (FChFP) designation which is recognized in the Asia Pacific and will be helpful with ASEAN integration. I pursued it because I wanted to have the edge over other practitioners without the title.
Contact: MDRTeditorial@teamlewis.com