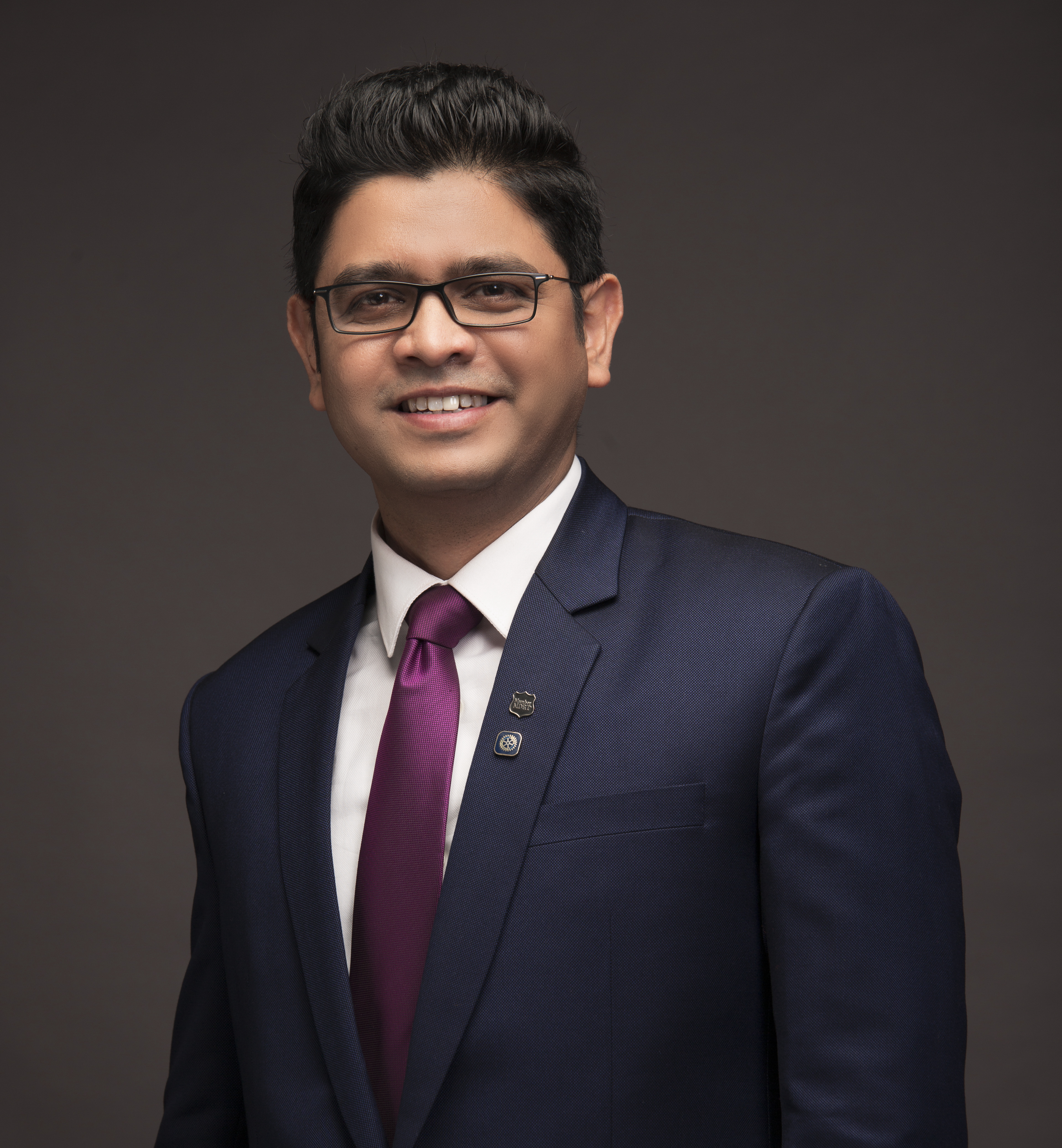 5 marketing tools that could help strengthen the relationship with clients
Surojit Kala
Surojit Kala, MDRT member since 2010, shares his thoughts on presenting the right set of solutions to address your client's pain points in the simplest and best possible manner.
Today, almost every other brand has a separate budget for marketing. However, to be a successful marketer, you must ensure that you are using the right marketing tools in the right manner. For this, everyone in your team should have robust knowledge about the tools and how to use them the right way to attract and build a long-standing relationship with clients and prospects. For instance, in the financial services profession, you must know how to sell your product not from one but multiple perspectives.
1. Why is marketing important in maintaining client relations?
Selling any product requires strong marketing, especially when it comes to the insurance sector, as people consider it as one of the least prioritized subjects of life. Marketing not only describes the products' strength and unique qualities, but it also helps in gaining brand recognition. For instance, repetitive marketing, online or offline, helps clients and prospects recall the product values.
Marketing must be planned mindfully to produce curiosity among clients, which will, in turn, generate queries from the clients' side. It is also important to keep age in mind while choosing your prospects. I believe that attracting the youth is necessary as they are the future clients. We all have clients whose children are job or business aspirants; thus, marketing strategies must be planned to attract their attention as well. Hence, it is essential to intelligently plan marketing activities by considering prospects of all ages in mind.
2. How do you establish a strong bond with your clients?
The key to establishing strong bonds with clients is relationship building. It takes strong determination and time for building a strong relationship with a client and I believe, one of the key ingredients in achieving this objective is by sharing your 'knowledge'.
When it comes to business, even your closest relatives and friends will rely on your knowledge over empty words. This when coupled with proper business strategies can attract your clients and keeping them engaged will help strengthen your relationship.
Financial planning is not for luxury, but for protecting a luxurious lifestyle. Thus, smart and insightful communication must be established in such a way that your clients always choose you to be their advisor in times of queries, doubts or investment plans.
You can also engage them in activities like get together parties, awareness programs, health campaigns, and so on. Creating a few personalized gifts for them to celebrate their special occasions can also enhance bonds. You can even guide them in their personal life and business development, which will help you the most in developing a strong bond with your clients.
3. Can you share a success story on strengthening client relations through marketing?
I am a social media enthusiast. It is one of my greatest tools for marketing. Often I post videos and conduct live sessions on several financial topics for my viewers to build up communication. One of the most acknowledged sessions that I did recently was on distinguishing between 'Need' and 'Want'.
I believe that there is a thin line that separates our 'Needs' and 'Wants', and often, people tend to overlook it. This pandemic has taught us the value of these two words. To make my audience aware of the value of these words, even in a time when things will be normal, I posted a video on the topic of 'Need' and 'Want' in the simplest way possible. The post created significant engagement and many people, who were unknown to me back then, contacted me for the same.
One of them even told me on our first appointment that he was convinced to meet me as I described the two very important words of life, in such an easy way! The appointment allowed me to open dialogue. I started to find facts by inquiring about his complete financial status and future goals. I suggested to him a few plans, which he gladly accepted after analyzing his profile. The meeting was a huge success.
4. Name 5 tools you would suggest to fellow MDRT members to maintain and strengthen client relations.
If you want to achieve the retainership of MDRT, then the only strategy is gathering product knowledge. If a single product can be showcased from different angles, it will gather more attention.
To do so, you need to concentrate on:
Fact-finding of the client or prospect
Analyzing the facts and presenting a thorough report to the client/prospect in a softcopy or hardcopy. It will help maintain the complete data of your conversation. Even the clients or prospects feel safe and find you reliable when you present yourself more accurately and prominently through documentation.  
Proper communication with clients, even after a successful business, helps build trust. Be in touch with them often through online or offline platforms. Also, evaluating their financial portfolio once every year is a must. Your clients will notice your effort and love to stick around you.
Invite your clients to your workplace. Prepare your team to maintain a welcoming environment. Whether it is a formal meeting or just a friendly hangout, your clients must have positive attention from the entire office. 
Even if the clients are informed about their investment status from the company, you take an extra effort to intimate them beforehand. Prepare your system for such an initiative that the clients rely on you more than the company, where they have invested. It will determine your commitment and proactivity. 
Contact: MDRTeditorial@teamlewis.com