9 ways to find new clients
Bryce Sanders
Keep the prospecting pipeline filled by using these ideas.
"A relationship is like a shark. It has to constantly move forward or it dies. I think what we have on our hands is a dead shark." That line from the 1977 movie "Annie Hall" also applies to financial advisors' never-ending task of finding new clients: The prospecting pipeline must always be kept filled.
This becomes a problem as advisors become successful. Paperwork and client contact become convenient excuses to throttle back on prospecting. The everyday distractions we find in the office take time away from filling the pipeline. We need to focus on ways to counteract this.
Is there a silver bullet?
No. Everyone is looking for the "silver bullet" — the magic strategy that will get prospects banging on your door. In the 1990s, it was the internet. We were going to be able to do something with websites that attracted the crowds.
In the 21st century, it's social media. Advisors will do something that gets products to sell themselves. In reality, sales are closed by looking someone in the eye and asking for the order. Technology helps raise your visibility, but it rarely closes the sale, unless you are the lowest price provider in a competitive industry.
So, where do clients come from?
1. Referrals
Who doesn't like referrals?
Pro: The prospect is often pre-sold. They have a problem that needs a solution.
Con: Your current clients must be able to "sell" or position you to the referral.
Solution: Remind your client how you helped them. Coach them how to tell that story to someone with a similar problem and extend an invitation to meet you.
Technology helps raise your visibility, but sales are closed by looking someone in the eye and asking for the order.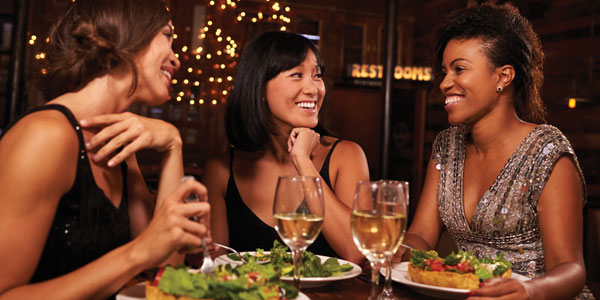 2. Introductions/networking
You can target the high-net-worth market. Cherry-pick your prospects. A top-down strategy means they are prequalified.
Pro: LinkedIn can help identify contacts who can provide face-to-face social introductions.
Con: Long timeframe. It's a passive strategy you can't push, because desperate people don't get dates.
Solution: Maintain a large number of social connections you would like to transition. Tactfully drip on them.
3. Cold calling
Despite the do-not-call regulation, it's still done, especially by charities and political candidates. Why? Because it works.
Pro: You can buy scrubbed lists. It's an activity you can do in the daytime.
Con: There are more than 226 million people on the do-not-call list. There are about 324 million people in the U.S., including children.
Solution: Business-to-business calling.
4. Client/prospect dinners
An extension of introductions above. Very effective because one or two prospects are meeting the advisor in a relaxed dinner setting that includes the client.
Pro: The guest is attending because the client has pre-sold the advisor.
Con: Dinners are expensive.
Solution: Find a product provider who is agreeable to covering some of the costs. They attend as an industry expert.
5. Calling business owners
They are around in the daytime. They are used to making fast decisions.
Pro: It's an area not prohibited under DNC rules, although they can choose to register their number and opt out.
Con: There's an efficient gatekeeper answering the phone. Their job is to keep you away.
Solution: Call early mornings, evenings or weekends. Business owners work longer hours than gatekeepers.
6. Speaking to groups
With speaking engagements, an organization provides the audience. You conform to their timeslot and rules.
Pro: Focus on professionals or executive associations.
Con: They may be concerned you are selling something. They may want you to spring for lunch.
Solution: General interest topics like understanding Social Security or identity theft have appeal.
7. Mailings
Every day the post office processes about 206 million pieces of first-class mail.
Pro: It works with high volume.
Con: The cost is substantial.
Solution: Tie it into a seminar program. Personalize as much as possible.
8. Approaching friends
The average American knows about 600 people.
Pro: It's an inexpensive way to increase your visibility.
Con: It's a long-term, passive strategy. You can't push.
Solution: Maintain a wide universe. Tactfully drip on them. Look for life events.
9. Newspaper, radio or TV advertising
You've seen it on public television.
Pro: Reaches a wide audience.
Con: High cost.
Solution: Join forces with professionals in other industries for a seminar with a panel discussion.