Internet advisor marketing model revealed
Remigiusz Stanislawek, EAFP, EFC
The traditional advisor model is based on lots of phone calls and meetings spent repeating nearly the exact same information to every client. It also requires a lot of time, which limits the business size of a single advisor. Now imagine a model with few phone calls, limited meetings and no need to repeat information over and over because clients can learn and buy on their own. Seem impossible? Stanislawek details the internet advisor system he used to reach six consecutive Top of the Table qualifications and add hundreds of new contracts monthly.
I would like to share ideas that are unconventional and may become the practice of the future. However, please check if these practices are aligned with the regulations of your country before implementing them.
I wonder what would have happened if I had named my presentation, "Why my customers don't want to talk to me." Would you have attended? But here you are.
So, I will share the concept of the digital system that took me to the Top of the Table five times — without making even a single sales phone call. Actually, I never call my clients unless they ask me to!
I never liked those countless meetings, endless phone calls and traffic jams. Eight years ago, I thought, There must be a better way, some way, to give me three months' holiday every year, make clients buy on their own, and only if they want to, with no selling at all.
And I came up with the idea of an automated online system.
The system overview
On the screen, you can see the overall model of my system. [visual] Don't worry if it looks complicated. We'll get into the details during the presentation.
But to simply understand why you are here and what you will learn, I decided to give a quick overview of the system.
To begin, people need to know you. How do you do it? Run a blog, write articles and create webinars. Set up portals dedicated to the products you offer. Publish books or e-books. This way potential clients get to know you through your content. They become comfortable, interested and educated.
I ask them to sign up on my mailing lists — not one, not two — I have over 20 different mailing lists on different topics to educate them more. If my prospects need a product or service, they know they can get it from me, their trusted expert. They can join my free membership site, which gives them even more information and live webinars, and provides that personal touch.
On average, I sign 100 contracts a month, without doing much personal work.
The idea behind it is easy. I simply explain to everyone how to choose insurance or investments and how to prepare to sign a contract, and sometimes to prepare the papers by investors themselves.
Then comes service and support, which I give not by phone but, of course, via my membership site.
The system wouldn't work if it wasn't automated. People complete internet forms, get automatic replies, and it generates business.
The key to loyalty is the question and answer page. I ensure that it has answers to all the questions that have ever been asked, by any of my clients, about any insurance or investment product. Now others can read them and don't have to ask me those questions.
Twenty percent of my customers have never spoken with me, even on the phone. It's all done via the internet.
Once I sent an email about a great investment opportunity. After three days, I had about 200 contracts signed. I received only 80 phone calls about some details. The other 100 didn't phone or email me. Why would they? They already knew everything.
How it works: a customer's journey
Imagine Mr. Prospect. He is searching for insurance products on the internet. He doesn't know anything about insurance, anything on how much insurance he needs, and he has no idea how much it costs.
He finds hundreds of internet "business cards" of insurance agents ready to have a meeting with him to explain everything. But Mr. Prospect doesn't want such a meeting. He would love to learn about insurance, understand more reasons why it is important, calculate on his own how much insurance he needs. He would be happy to be able to select the insurance company alone, or at least to select two or three and then ask somebody to help make a decision, and comfortably read all the formal insurance documents and understand this formal language — everything before meeting an advisor.
Most internet pages of insurance professionals are designed to ask a prospect for a contact, and then to have a standard face-to-face conversation — talking facts, handling objections and asking for referrals.
Many people don't like it.
Now, think of your business, and just imagine how many potential clients do not make this first telephone contact with you and simply leave your internet page longing for another advisor.
If many internet sites are similar, the client will probably prefer to meet (if there is, so far, no other reason) with an insurance agent living closer to his place. And this way you have lost another client.
My system is a solution for that.
And since it is based on you giving a lot of knowledge, you may find it "compliance friendly" in many countries. But, of course, be sure to follow your compliance regulations and simply tailor the system to the rules that you are required to follow.
The system: the model, the hidden wall
Many elements of my system might look strange, sometimes even not necessary (e.g., why have several mailing lists?).
If you start implementing this system, your competitors sometimes will not understand why you do it. It will even look strange to them. At the beginning, it may also look strange to you. But in a few minutes, it will not.
Look at the picture. [visual] It is a pyramid model.
What your competitors see from the outside on your internet activities are Wall 2 and Wall 3. But where is Wall 1 you might ask? Like in a pyramid, if you stay in front, you can see only two walls. The third one is hidden.
The same is true in this model. [visual] The last wall is hidden. No one knows how it works inside. And this is the most important wall. This is why I call it Wall 1. Since you know the model, you are the only one to know what Wall 1 is all about.
What is the most important step to do to start the online system? I believe that in many cases it is to have an internet portal or, even better, several portals.
But this is the next step.
Be an expert. It is all about blogging. Be a speaker (it's so easy).
Believe me. If all you have is a simple webpage with your address and information that you work in the insurance business, you are not being considered as an expert — no matter how much knowledge and experience you have! Of course, if someone confirms a meeting with you, the prospect might acutally see from your talk that you are the expert. But you need to show it before the meeting.
Years ago, I found that, to be seen as an expert, you don't actually need to be cited in hundreds of papers or be on national TV or be a star at conferences. Sometimes it is about giving away the knowledge. The other elements will come later. They are really helpful, but not having them doesn't stop you from being seen as an expert.
The knowledge is the key, but you have to educate your potential prospects. This is why you should have a web portal and not a simple webpage. And give a lot of information to your prospects, not a sales kit but real knowledge. It doesn't matter if these are investments or insurance; you have to educate.
What do you write about? Almost everything you talk about at your standard meetings with clients! I bet that you have heard many questions from your clients in your career. List them on a piece of paper and make each of them a separate article on your blog or portal. Give the answers before the prospect meets you. And make the title of the article exactly the way someone would ask that question. For example, make the title "Who is the beneficiary of the insurance?" instead of "Who are the insurance beneficiaries?" Why? Because it is possible that this is exactly how someone looks for such a question when searching Google! This way the link to your page should get displayed higher from a Google search.
So, what do you put on your web portal? I suggest starting with these elements:
Home
About me
Contact
Insurance education
Blog
On the blog part, you can put your comments about news in the insurance industry and post photos from your MDRT meeting. I suggest sharing personal hobbies to be more of a "normal person," not an inaccessible expert.
On the education, you may post lots of articles connected to the business area you are in.
The next level is product-specific portals.
Apart from your main page, you can make a separate internet portal dedicated to one of the products you offer. It will not be a blog, but a center of information about it. Having done it once, you don't need to update it very often. You may open more of those portals.
The tool I use is WordPress. It's free and very customizable. You can hire someone to build a page for you. There are ready-made templates, sometimes with sample text. They cost about $50. Look at ThemeForest; if you need autoresponders, you will find some templates there.
A tip for you: what subjects to write about (1)
In insurance, there are some subjects and stories that are very emotional. It is hard to tell them to your prospects, and it is hard and sometimes painful to hear them. Those are great to publish. This way people will read them on their own.
A tip for you: what subjects to write about (2)
What do you tell your clients during the first meeting? Do you tell them about yourself, about your business, about the products you offer? Isn't it like saying the same thing over and over again? Whose time does it take? Your time, but also your client's time!
What I did was prepare all that information in the form of articles or even videos. Of course, not all of them are accessible for everyone. Some are hidden and password protected.
If I have a meeting with a prospect, I ask him or her to read/view those articles or videos that I would talk about anyway. We both save a lot of time, and the prospect usually comes with some questions. The answers, of course, I will explain (and put in my articles, so the next time everyone can read the answers and won't have to ask again).
Here's a trick you can use right away: Just prepare some articles and send the links to your prospect before your meeting. You will see how much time you save.
You might have two objections. No. 1, what if the prospect will not read those materials? Well, then you will talk about it personally at the meeting, as usual. No. 2, what if the prospect says that he is canceling the visit because he doesn't want to read the articles? Well, in my opinion, he is not a client for you. He would probably waste your time during the meeting if he was not even interested enough to read it on his own.
A tip for you: how to get conference appearances
It is not so complicated. At the beginning, it will be hard to get to the big conferences. But you can go to your university or other universities or to private companies and ask them if you can give a free, one-hour presentation on the important subject of insurance, with no selling at all, just to share the information.
It doesn't matter if you have an audience of 10 or 200. You can get photos from the event and put them on your blog, saying that you once spoke at a univesrsity.
Mailing list: why have more than one
Don't put all of your knowledge online with easy access.
The most important element in my system is autoresponders. You should know how it works: On the webpage, there is a form asking for your name and email. If you sign in, every few days (in a designed way) it sends several articles via email on a certain topic.
You have to encourage people to sign up to your list — or better, several lists. I suggest that you not have a list on "insurance products," but do have a separate list on "term insurance" and a separate list for "disability insurance." If prospects are interested in both, they will simply sign up to both lists.
How do you make them sign up to your mailing lists? Make 40 percent of knowledge freely accessible and inform them that you will send more information via email. Or, if you write on a subject that has a final comparison, you can hide this comparison of products and send it via email.
Don't be afraid to ask people to sign up to the mailing lists!
If Mr. Prospect signed up to your mailing lists, he will read your additional educational materials. But what is more important is that you have his email. And from time to time, as part of the autoresponder queue of emails, you can send reminders about yourself in a simple mailing. And ask for a meeting or ask if they have any additional questions. Don't sell; educate!
A tip for you: If you have several mailing lists about different topics, educate and remind users on one list that there are other mailing lists about different topics and suggest that they sign up to those also — to educate them more.
Examples of the "hidden wall" in the pyramid model
On your private web portal, would you like to have a window that pops up, with an email list sign-up form, after someone spends one minute on your site? Is this a good idea or wrong?
You may think it is annoying, and it may make the prospect leave your page, but internet marketing gives you the way to simply test it. Run your site for one month with such pop-ups and another month without it. And count the sign-ups. You will be surprised to see that the pop-up version will probably give you many more subscribers.
Why?
Look, if someone is not interested in your topic, they will leave your page without signing in anyway. If someone is interested but not ready to sign in now, they will simply close the pop-up and will continue reading, and they will remember that there is the option to sign in.
Here is another example of the pyramid model. I sometimes see a web portal (in many businesses) that publishes information like this: "This week we have a special offer for our customers." No matter if it is a discount or any other offer, if this webpage has no mailing list, no sign-up form, customers will have a problem with that promotion. Who will see it? Only someone who visits that page during the promotion. But if you have a mailing list, you can email it to all the contacts to inform them about the promotion.
A tip for you: another way to get the email address of Mr. Prospect
On your pages, prepare a form called "Ask me about insurance" with a "Question and comment" field. Also include name and email fields, but both are not mandatory. Clearly state that they don't have to leave their email. But if they leave their email, you will get straight back to them with the answer. Believe me, people love their emails. If not, then you have another question to answer on your blog or portal!
Webinars: a must in this business
If you already have some records in your email list, you should think of making webinars. Now it is trendier to call it "Live." For example, "Live with Remigiusz."
Think of running such live events every month. It could be the last Wednesday of each month at 8 p.m., but it is not necessary. Don't worry that you have five listeners at the beginning. Do it anyway. As it is live, it is possible that you will get many questions about topics that you talk about. And those topics you can use to write another article.
Such webinars are a great way to ask for email addresses. Simply say that you will send them a reminder about the next webinar and give them access to the recorded ones.
There are two schools of thought on running seminars. The first is to talk every month about the same topic. The second is to talk about different topics. You can time it. Have a 25-minute introduction — the same every month — and a special topic in the second part. This will be a great way to get new sign ups to your mailing lists.
A tool I use is ClickMeeting. A tip for you: Don't use ClickMeeting sign-up forms for webinars. This is very annoying for customers. Simply use your own autoresponder, and give your participants a link to the conference room. Also, put it on your blog or webpage. It is important because maybe someone wants to see your presentation but doesn't want to leave an email at that moment. That way they will be able to participate as an anonymous person.
I hide the list of participants and set moderation for comments. And explain to everyone why. It's not to hide anything; it's simply to protect their privacy. If someone signs in to the conference with his or her full name, all the others will see it. The same is true when asking questions live. Once it is hidden, it shows you care for their privacy.
Membership: membership site for your customers
The next level is a membership site. You already share a lot of knowledge on your blog, with educational portal articles and a lot in the form of mailing lists (autoresponders) — those you give away in exchange for the email address. But you can put the best-of-the-best articles plus information about your products into a closed membership site (in WordPress it is easy and free to do!).
It is you who sets the rules on how to get an account. Do not let anyone register on their own. It is your secret system, with the best information. Of course, it is free, but you may charge for it if you want.
You need to write and market about it. Explain how much additional information there is and explain how to get access to it. But it is not that easy. Here are some suggestions:
Provide access to the portal after a meeting with you. Remember, some people are afraid to make an appointment with insurance agents because they are afraid that you will sell to them. Kill that objection by saying, "If you meet with me (no purchase necessary), I will give you access to a more detailed portal where you will be able to choose the products on your own, if you don't want me to do it." Of course, having their data, you can remind them every two months if they need any help making decisions.
Provide access to the portal after giving a lot of personal details: address, telephone number. Why? This way you will have really interested customers. If they give you so many details, they are rather serious customers. They're not "just looking." You should explain the reason for the home address and telephone number. The password to the system you send by SMS. And the login you send via post to the home address, along with more leaflets, free books, referral cards, etc. — you name what other marketing documents you will send via post. Again, educate even more!
A tip for you: have additional functionalities in your portal
For example, hire a WordPress developer to make a page and special form that your customers could put information on with different insurance products they already have, and with dates. Add an option to set automatic reminders that some insurance needs a review or new payment. Let them include all insurance products they already have before they meet with you. This way you know their portfolio, and you can make your offer special by helping to manage all of their insurance, no matter where they bought it.
Automation: tools, tips and tricks
Try to automate as much as possible. This is what the internet portals are all about.
Use a lot of detailed forms on your membership site. If there is a form called "Meeting Request," add additional fields for some details and the subject of the meeting so you know what to expect during a meeting, and you won't have to call the prospect.
If someone decides on some insurance, they can send you all the required personal data via the internet form. Make sure your portal runs on https:// and is secured by an SSL certificate.
I have additional insurance for drivers that is simple, easy to understand and easy to sign up for — and 90 percent of the work can be done by the prospect. When the prospect comes to my office, all the papers are already prepared, and we just sign them.
Some investments I offer do not need my signature on papers. My investors send their details directly to the investment firm, they print the documents on their own, they send it on their own, they make payments, and I don't have to do anything except publish information that this investment is now available, giving detailed instruction (in the form of an article) and providing a question and answer page. This way there are hundreds of contracts where I don't do a single thing. Well, I do have to do two things: send a mailing about the investment and prepare an invoice at the end of the month.
eBook/book: it's so easy, not so hard
After you publish a lot of information on your site (or sites), it may be a good idea to make a downloadable ebook in PDF format — of course, in exchange for an email!
Here is a simple idea: Use the same content you have already used in many ways — simply:
Take some of the articles from your portals and blog and rewrite them in the form of an e-book. Use the same information but in a different format.
Record a video training with several lessons. Each lesson can be similar to the articles you put on your blog and portals.
Do the same with a printed book.
Printed books can actually be e-books, but printed. You may find cheap printing services. Such a book (printed) can be a great part of a welcome box that you can send to new clients or prospects, for example, as a first step to get them to access your membership site.
Video: video marketing
The next element is professional video marketing. Invest in copywriting and making professional videos. You may easily find a copywriter who will write your text in a more customer friendly way.
And if you record a video, do it at least in a semi-professional manner — not with a laptop camera! Invest in a good camera, a DSLR camera, especially if you are planning to make more videos, which I highly reccomend.
Marketing through video increased my business 150 percent in 2017. The coaching, copywriting and production cost was 5 percent of 2016's income. The return on investment was 3,000 percent.
Be authentic; share your personal side. Don't try to look as if it is hard to make an appointment with you.
Show your customers a personal side, such as what your hobbies are. Mine is riding a bike. Uphill. Nobody wants to do it with me, so this is why I am always alone in these pictures. [visual] Show where you go for holidays. Give some helpful tips from different areas of life. This will make your customers your fans!
Social media: hire an outside agency
I strongly recommend that you hire an outside agency. Don't put too much effort into it; let the agency do it.
The benefits of the system are media and conference appearances, and after some time, you are known as the top expert in the business.
Now you know why my clients don't want to talk to me. They don't have to. They already know everything!
At the end of the meeting, I have a favorite referral tip. "So, Mr. Prospect, there has been a study on how people give referrals. It showed that 20 percent give referrals on their own because they love to share good services. Another 20 percent never give referrals because this is the way they live. But 60 percent will happily give referrals if they are asked. So, Mr. Prospect, which group are you in?"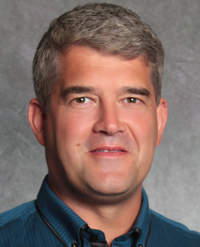 Remigiusz Stanislawek is a six-year MDRT member with one Court of the Table and five Top of the Table honors. He is an experienced speaker on ethics for financial advisors and tax-efficient retirement solutions. He specializes in both insurance and investments and serves as a lecturer at the University of Economics and Business in Poznan, Poland.