Pre-employment assessments deepen insight into job candidates
Antoinette Tuscano
Using tests can help determine the right person for the job.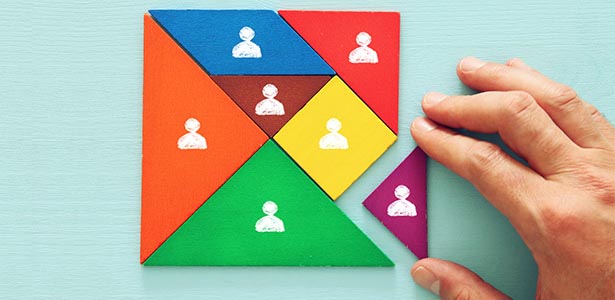 This article is part of a larger collection titled
The MDRT Hiring Guide.

Download the PDF (1.9mb)
Section 1: Hiring and retaining talent
Pre-employment assessments deepend insight into job candidates
Section 2: Employee compensation and motivation
Section 3: Employee processes/managing employees
Pre-employment assessments deepen insight into job candidates
There's a lot on the line with hiring. A bad hire creates a stressful work environment and can be a costly misstep. To take some of the guesswork out of hiring, organizations are turning to pre-employment assessments for their top job candidates.

"I think every company struggles with hiring," said 20-year MDRT member Peter Hill, ChFC, who has five employees in his Des Moines, Iowa office. When you're running a small office, the impact of every employee — good or bad — is felt by everyone. Even though you may really need the help in your office, Hill said, "be cautious about hiring too quickly."

Focus on what can't be taught
Hiring goes far beyond looking at a list of skills on a résumé. Skills can be taught. An employee who fits into the environment and thrives is an asset to your business. Yet interviews and résumés don't tell you everything about a person, said MDRT human resources director Laura Good, PHR, SHRM-CP. By using pre-employment assessments, you can learn about that person's strengths and weaknesses, she said.

Stephanie Nagami, vice president at The Pacific Bridge Companies in Monrovia, California, uses BESI or behavioral attitudes assessments. "A lot of times when you look at résumés, you see people who look really great on paper," Nagami said. "However, résumés do not reflect if the person is going to be a good fit for the team, and that's where the behavioral and attitude questions are important."

Often, when you have that one person who a department finds difficult to work with, it's because of work style conflicts. And different types of jobs have different qualities you're looking for. For example, Good said, meeting planners tend to be highly organized, and a personality type that doesn't fit may struggle working in that department.

Good said the tests have worked well for her hiring processes and MDRT has received a good return on its investment.

MDRT uses three different types of pre-employment testing, each measuring something different: the Wonderlic Test (also used by the National Football League) to evaluate cognitive and skills abilities, the Guilford-Zimmerman Temperament Survey to assess personality traits, and the Survey of Interpersonal Values to understand how job candidates relate to others.

MDRT only tests final candidates. Costs for the assessments can run from $500 per employee to 20 percent of their first-year salary. A reputable hiring agency can help you decide which tests would best assess the qualities you're looking for in a job candidate.

Customize for your office
Three different assessments aren't needed for every office and every position. You can customize the assessments that work best for your office. Following the advice of his business coach in 2012, Hill added pre-employment assessments to his final steps in hiring. It was a game-changer. The assessment he used, Kolbe RightFit, showed him how someone intuitively takes action, which includes how a person's natural talents influence how they handle and process information.

To use Kolbe, Hill took the assessment himself so the results could be matched to what's a good fit for him. Then he narrowed down the candidates to his top three and asked them to take the Kolbe RightFit assessment. Hill was surprised when one of his top candidates didn't score well. This told him there would be personality clashes in the office. The candidate he hired scored well on the test and ended up being a good hire.

Hill spent about $500 for testing three final candidates. He considered it a bargain since it can cost up to $10,000 for him to find an employee. That's money wasted if that employee doesn't work out, Hill said.

"The idea of hiring slowly and firing quickly is not an easy thing to do," Nagami said. But if an employee isn't the right fit for the job, "it's better to let them go quickly, as the employee won't feel good about themselves and won't be successful, and it also affects the rest of the team's morale."

When making candidate evaluations and hiring decisions, Good's advice is to stick with the competencies you think are important for the job. "You can teach skills to employees, but you can't teach personality," she said.


Advice from managers on how to build a great team:
People don't change that much.
Focus on each person's strengths.
Don't try to fix the weaknesses; manage around them.