Knowing what employees want encourages long-term commitment
Diane L. McCurdy, CFP, EPC, and Theodore S. Rusinoff, CFP
Knowing what employees want encourages long-term commitment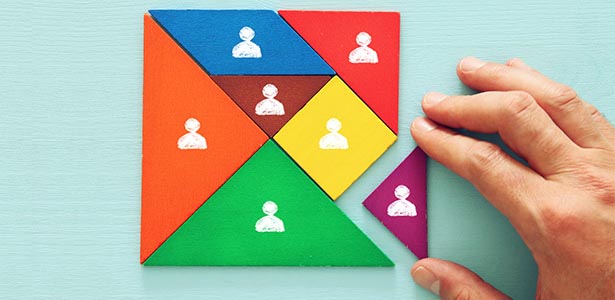 This article is part of a larger collection titled
The MDRT Hiring Guide.

Download the PDF (1.9mb)
Section 1: Hiring and retaining talent
Section 2: Employee compensation and motivation
Knowing what employees want encourages long-term commitment
Section 3: Employee processes/managing employees
Knowing what employees want encourages long-term commitment
One of the top requirements for a successful, financially healthy company is to retain its key employees. It is very costly to hire and train employees, and then the employee might leave — or worse yet, stay, and not be fully committed.

We take care to hire the best talent, so the ideal outcome is to have the employee stay for many years. For employees to make a long-term commitment with the company, you must give them a compelling reason to stay.

Employers have numerous options to retain talent. Following are 10 ways to show appreciation for your employees' hard work and incentivize them to stay with your business.

1. Increase responsibility. Give employees responsibilities that encourage them to grow and develop new skills. Provide the training and education that allow this to happen. Pay for all or part of the education, based on their successful completion. If your firm is larger, try to hire from within your company. Promote employees who have taken on additional responsibilities.

2. Show appreciation. Employees need to know they are respected and valued. Often, stressed employers say things that are not respectful or encouraging to the employee. Remember to think quickly, but speak slowly. Listening to your employees is a good way to keep them from disengaging. When employees do things right, acknowledge their actions to develop and maintain a positive workplace. Your clients will feel the positive environment and want to do business with you.

3. Offer monetary rewards. Tie part of your employees' compensation to the company's overall performance. This helps to align the employee's day-to-day work with the company's financial goals and profit. If the company grows, so does the employee — a win-win.

4. Provide a benefits package. Offer competitive benefits, including group health insurance and retirement benefits. Ask other MDRT members in your country what their employees find competitive or valuable. Communicate the value of those benefits to your employees.

5. Think individually. Get to know your employees' individual interests to determine what is important to them. Select rewards such as tickets to sporting events, public recognition, lunches, handwritten thank-you notes, flowers, gift cards or support of their favorite charity. Small, group perks are important too. For example, you can provide pizza once a month, designate a jeans day and so on.

6. Offer time off and flexibility. Understand your employees' individual needs and the value their talent brings to the firm. Flex time or extra days off might be difficult for a smaller firm to offer, but try to be as flexible as possible, and provide reasons when a specific request might not work. Can you give them their birthdays off? Can they work shorter days (compensation adjusted) if they have children they need to pick up from school?

7. Conduct stay interviews. It is just as important to conduct stay interviews with your longer-tenured employees as it is to conduct exit interviews. Why are your employees staying? What is important to them? Why did they come to work for your firm? What would make them leave? What would they like to see changed or improved? Use this information to strengthen your employee retention strategies.

8. Welcome employee input. Employers must create an environment where employees want to contribute their ideas, talent and experience. A motivated employee wants to participate and be heard. It is important for the employer to listen to the employee and let them contribute and feel valued. Create an environment where employees feel comfortable to speak freely, even on matters outside their job description.

9. Define expectations. Having clearly defined job descriptions might seem obvious, but this step is often overlooked. It is very frustrating for employees if they do not know what is expected of them. Employees need to know the company's mission statement, values and goals. It is important to communicate if they change, as the employees are watching to see if the company they work for is sticking to their mandate and commitment.

10. Coaching staff. Your employees need one-on-one time with a direct supervisor. If you cannot devote time to them, you need to have someone in place who can fill that role on a regular basis. Ultimately, your employees still want to know they have access to the boss when needed.

In general, employees must feel rewarded, appreciated and recognized. Although monetary rewards are not the only motivating factor, they are a critical component. Work is about the money, and almost every employee and employer wants more. Treating your employees well will retain and attract the best and brightest to your firm.