How do I develop, compensate and retain a protégé?
Lauren Farasati
How do I develop, compensate and retain a protégé?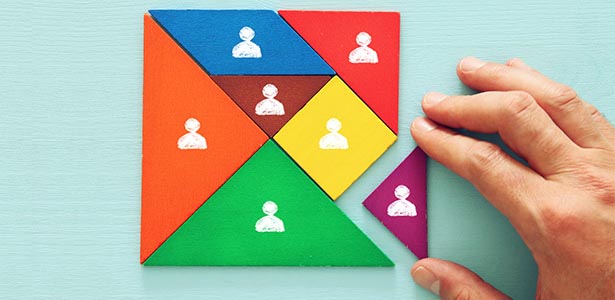 This article is part of a larger collection titled
The MDRT Hiring Guide.

Download the PDF (1.9mb)
Section 1: Hiring and retaining talent
Section 2: Employee compensation and motivation
Developing, compensating and retaining a protege
Section 3: Employee processes/managing employees
How do I develop, compensate and retain a protégé?
More than any other staffing opportunity you could tackle, this one — done right — is a game changer. The anchoring tool for developing a protégé is a career path—a one-page document that spells out the stages, responsibilities, metrics, professional requirements, compensation and duration at each stage of the career. It replaces the more haphazard way we traditionally have brought in new advisors. You know that plan. The one where we tell junior:
We're going to mentor her.
We're going to do joint work with him.
We're going to point her to that file cabinet in the corner with all those great orphan files.
And, maybe, we'll eventually give him some of our smaller clients—if he first shows us that he can hunt on his own.
And we pay her nothing because we want her to be on straight commission just as we were.
So she starves.
He leaves.
We're still overwhelmed.
And we still don't have a succession plan.
Stage 1 is an internship that allows a college student or postgrad to try on a career. The intern enters days for plans and reviews, helps with paperwork and performs research. The intern is hoping for a job offer to join the firm as a support advisor. And if he meets his deliverables — his work is accurate and on time, he's conducting himself professionally and he's shown you his intellectual curiosity — he just might get that offer.

Stage 2 is the support advisor role during which the main objective is to master the backstage. This is a paraplanning function. She crunches numbers, produces financial plans and reviews, prepares illustrations, does research, executes trades, helps with paperwork or does the paperwork, maintains client data in the CRM system, and sets review and service appointments.

The requirements for this job include insurance, FINRA licensing, and a CFP in progress. During this stage the support advisor needs to demonstrate task management, have reviews prepped 48 hours in advance, follow all our processes to the letter, and have a sense of urgency.

If she does this, and if the firm has the need, she will progress to the third stage, service advisor. The purpose of this stage is for the service advisor to learn the front stage. While the previous stage was almost entirely behind the scenes, this stage is most definitely client-facing.

The service advisor develops agenda for meetings; sits second chair, taking meeting notes; prepares meeting summary letters; quarterbacks the tasks on the team; responds to service issues; supervises the support advisor; and begins to develop clients on her own.

At every stage there are metrics. These are the numbers we look at every month. At the service advisor level we're quantifying growth in revenue and assets from assigned clients, number of reviews held, referrals obtained and new clients developed.

When the service advisor has demonstrated a mastery of the front stage, obtained his or her CFP, and polished his or her sales and referral tracks, the service advisor might be ready for a lead advisor role.

Two things most differentiate this career path from the traditional way we used to bring in new advisors. First, it's more structured and intentional. Second, the positions along the way are salaried with bonuses, not commissioned. These roles replace other roles that were salaried as well. You are paying people to service your clients and also to develop hunting skills. Obviously, compensation ranges vary by region.