Evaluating employee performance
Liz DeCarlo
Evaluating employee performance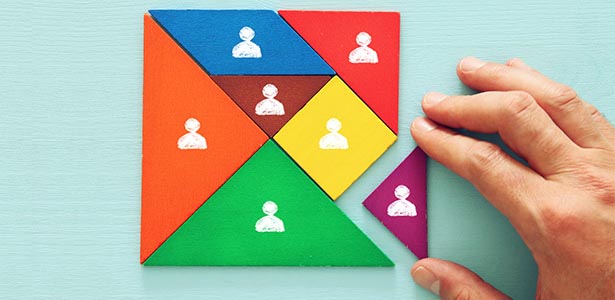 This article is part of a larger collection titled
The MDRT Hiring Guide.

Download the PDF (1.9mb)
Section 1: Hiring and retaining talent
Section 2: Employee compensation and motivation
Section 3: Employee processes/managing employees
Evaluating employee performance
Evaluating employee performance
Bettina Deynes has seen little change in how organizations handle employee performance management in the 20 years she has worked in human resources. "They continue to deliver an evaluation once a year, focusing on extremely subjective criteria, with little or no actual impact on employee improvement in the workplace," said Deynes, vice president of human resources and diversity at the Society for Human Resource Management (SHRM).

But as businesses, generations and organizational cultures have been evolving with millennials in the workplace, performance evaluations are starting to evolve as well, said Lisa-Marie Gustafson, a member of SHRM's special expertise panel.

"As boomers retire and Gen Xers move up and millennials come in, and soon Gen Z, there needs to be more conversation," Gustafson said. "We have to be more engaging with our workforce, as far as having more frequent conversations around performance."

Changing the process
If you think your organization needs updating when it comes to performance evaluations, the first step is looking at your corporate culture, Gustafson said. "Look at what you're trying to build and achieve. Consider the type of employee environment you want to have. That will lead the way."

Also consider the number of employees, whether or not you want them all on the same evaluation cycle, and how often managers and their staff should be discussing performance, Gustafson said.

Deynes strongly recommends a comprehensive performance management system with components that tie directly back into the organization's strategic plan. This plan should incorporate specific, measurable components of the employee's job description, with a document containing specific and measurable standards of performance for each responsibility, duty and task.

Discussions about performance should take place often. "Brief evaluation conversations between supervisors and employees should occur monthly, if not weekly," Deynes said.

Productive conversations
One of the keys to effective performance management is frequent and relevant communication, and that conversation should be a two-way discussion. "Don't phrase things in a way that makes somebody respond with a one- or two-word answer," Gustafson said. "Ask open-ended questions or ask what their thoughts are. If you're just giving them information, you really didn't hear their side of it."

Before you meet with the employee, send them questions to think about, Gustafson suggested. These could include:
Do you like what you're doing?
Where do you see yourself in the future of this company?
Some people need time to process the answers, and this lets them come to the meeting prepared.

As a manager or leader, you also need to be prepared before walking into that meeting, Gustafson said. Make sure you're ready to discuss where they're performing well, where they're struggling and opportunities for growth within the organization. "If you're unprepared, the employee knows it."

Underperforming employees
If the evaluation process is implemented correctly, discussions about an employee's performance issues would ideally be addressed throughout the year. Shying away from these difficult conversations does a disservice to the employee, who may not know they're underperforming.

Start the discussion by clearly identifying what the areas of concern are, or areas they're struggling with, and share that with the employee.

"You want to focus on the primary performance issues. Make sure you're not overwhelming them with the 20 things they're doing wrong," Gustafson said. "You need to prepare your part of the conversation, for instance, 'Here are the three things I want you to work on.' Don't hit them with everything at once."

Do I really need this?
Both Gustafson and Deynes agree all companies need a performance management system. How extensive and structured that process is depends in large part on the company culture and the size of the organization. If you have 50 or more employees, you'll definitely want a process in place. But if you only have two or three employees, it's going to be a lot easier to have less-structured conversations.

"But don't think just because it's a small office, they know how they're doing. You need to make time; take them out for coffee or pull them aside and have a conversation," Gustafson said. "It's always important to have these discussions, no matter how small the company is."

One thing is clear: Doing nothing is not OK anymore, Gustafson said. "The more interaction leaders have with employees, the happier they'll be and the better they'll feel that the company they're working for really cares about them."