Coaching vs. micromanaging to bring out the best in staff
Nathan Jamail
Coaching vs. micromanaging to bring out the best in staff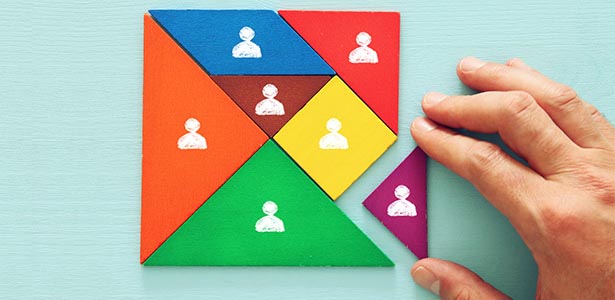 This article is part of a larger collection titled
The MDRT Hiring Guide.

Download the PDF (1.9mb)
Section 1: Hiring and retaining talent
Section 2: Employee compensation and motivation
Section 3: Employee processes/managing employees
Coaching vs. micromanaging to bring out the best in staff
Coaching vs. micromanaging to bring out the best in staff
One of the greatest misunderstandings in leadership and coaching is the term micromanaging. Most leaders never want to be thought of as a micromanager. In fact, it could be considered an insult or weakness of any leader.

When micromanaging is used as a coaching or leadership style, it will most likely deliver bad results, stifle creativity, limit employees' self-worth and — without a doubt — limit productivity.

On the other hand, when a coach or leader must deal with a performance issue, it is imperative to help the employee either become a better performer or help them find a job that is a better fit. Leaders should strive to be a coach who, when necessary, uses micromanaging activities to improve specific areas, but uses coaching skills when getting the team ready to win.

Consider the purpose
Micromanaging and coaching are often confused because, from the surface, they look similar. Both require the leader to set clear expectations and manage the employee's activities. The difference lies in the purpose of these activities.

Following are some differences between a micromanager and a coach: A leader ensures there is complete understanding of what they expect from each employee to maximize productivity and limit confusion. A micromanager does this with the intent to set boundaries and rules. A coach shows his commitment to the team by holding everyone accountable for the end result.
A micromanager uses accountability to ensure the employee is earning their paycheck (often focusing on individuals versus the team). A coach manages activities to ensure the employees are on the right track and in the best position to succeed.
A micromanager uses the activities to justify effort or discipline. The micromanaging method is proved wrong when a coach understands it is the focus and effectiveness an employee contributes — not the amount of time. The intent of coaching is to develop and prepare the employees to succeed using the leader's knowledge and experience to guide the employees — not to justify actions.
Action item: Don't be afraid of being a coach because you don't want to micromanage. Get involved and share the intent of your actions with your team. This will ensure they understand your goals — and your goals for them — which will ultimately lead to success.

Right time to micromanage
Every great coach must use micromanaging tactics. Leaders and managers tend to misunderstand what micromanaging is and is not. Micromanaging is a tactic of coaching — not a leadership style. Micromanaging should be used as a consequence for those employees who are not meeting expectations or are bad performers.

A bad performer does not necessarily mean a bad employee. Many employees are not performing well because they are in the wrong job or they are not doing what they are passionate about, and thus have no desire to succeed. By micromanaging the details of such an employee, the leader and the employee are able to decide what action should be taken next.

Let's say an employee appears to be unhappy, and their activity and results are not meeting expectations. The leader should get involved early to determine if the shortcoming is due to a lack of desire, ability or both.

To help determine the issue, the leader should implement more disciplined expectations and activities, and explain to the employee why this action is being taken, as well as the desired outcome. The desired outcome should be to either help the employee reach the expected activities, attitude and results, or to help them find a role that is a better fit. These micromanaging activities should be short-term activities.

Confrontation and coaching
Many leaders prefer to avoid confrontation. This is unfortunate, as only through constructive confrontations and discussions can progress be made. When leaders express the desire to help employees achieve success, point out areas of opportunity for improvement and suggest a game plan to help them achieve such improvement, the confrontation takes the route of establishing a plan for success. It is a win-win for both parties.

Of course, at this point, the employee must demonstrate their desire for success and jump onboard, but the leader must micromanage through the issues until a satisfactory ending is in sight.

Micromanage through the issues by helping your employees either become great at what they do, or helping them to find something they will be great at. Your job as a leader is to coach your entire team to success.