We make a difference
Marc A. Silverman, CFP, ChFC
Driven by the generosity of MDRT members, the MDRT Foundation makes a big difference in people's lives around the world. Reflecting on his year as its president, Silverman shares the Foundation's achievements and looks ahead to the next Promise Appeal.


---
Click here to find more from the 2018 Annual Meeting
---
We make a real difference in what we do and the way we act. We touch lives in a very real and meaningful way. We deliver excellence. It certainly is OK to be ordinary, but we at MDRT are anything but ordinary; we are extraordinary.
We deliver promises and checks when and where they are most needed. When a father or mother passes, we make the delivery that turns dreams into reality. The little girl who has matured into a young woman will be able to walk down the aisle with grace and pride because an MDRT member made a difference with life insurance. The wife who is no longer a wife but now a widow will no longer have to worry about making a mortgage payment because we were there to deliver the needed check.
Yes, what we do is not easy at times; we all know this. We do what we do because we are driven to make the future better than the past. We are driven to change lives in an extraordinary way.
Your MDRT Foundation is certainly no different. Yes, it is your Foundation that makes a marked difference as well. We have worked with each other side by side to change the world in a better way. As an example, we provided over 1 million meals for people in Haiti, India, Jamaica, Nicaragua, the Philippines, and Tanzania with our Million Meal Challenge a few years ago. We made a difference. In New Orleans, we worked together to help build homes in St. Bernard Parish. I remember the warm smile on a 90-year-old woman's face as we cleaned her bathtub and redid her bathroom. We made a difference.
Last year, there were many hurricanes that impacted Central and North America, followed by an earthquake in Mexico. Although disaster relief is not a focus of the MDRT Foundation, we wanted to help. And help we did. I am proud to say that with MDRT's support, the Foundation awarded grants totaling $150,000 to charities that were on the ground, providing immediate relief to the affected communities. Additionally, we extended our annual grants' deadline for members to endorse a charity in regions impacted by these weather events.
In Orlando this past year, we made a difference by working at Give Kids The World Village. We worked together to make a difference for sick children who want dreams to be fulfilled.
What makes us different and relevant is you, my fellow MDRT members.
The MDRT Foundation was founded in 1959 and has provided worldwide charities with a little over $32 million around the globe.
This past year, the Foundation has awarded $1.3 million to 300 charities from 34 countries around the globe, spanning over five continents. Yes, we are truly a global foundation. This money was provided to help people in your community and mine in order to make the world a better place. The Foundation has provided needed dollars for today and tomorrow. The success of our endowment will ensure that we are able to provide much needed charitable help in the future. All grants start with an MDRT member. One of the benefits of MDRT membership is your ability to apply for a grant and help people in your community. You can support organizations that you most care about. You have the power to make a real difference. Come by the Foundation booth this week in order to learn more about the process. Or visit the Foundation website.
Additionally, we members make a huge difference in what we give each and every year at the Annual Meeting with our Promise Appeal. And for that I say thank you.
Our Promise Appeal this year is to support The Exodus Road. Human trafficking is a serious issue and a real problem around the globe. The Exodus Road operates in six countries and has rescued over 900 people and detained nearly 400 traffickers and offenders. With your help, we can make a difference.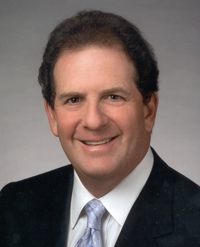 Marc A. Silverman, CLU, ChFC, is a 34-year MDRT member with five Court of the Table and 24 Top of the Table qualifications. He currently aserves as the MDRT Foundation President and is a Legion of Honor Excalibur Knight. He became active with the Foundation in 2009 and has participated in several service projects.