Transition to fees
Barjes R. Angulo, LUTCF, RICP
Be transparent, plant the seed and be flexible. These are the three points Angulo emphasizes to clients to help them understand the value he provides so they are comfortable with the fees he charges. By establishing a relationship and being clear about how and why you get paid, the transition to fees can be simple and positive.


---
Click here to find more from the 2018 Annual Meeting
---
In 2011, I met Fernando and his wife, Jenny, who are both attorneys. Fernando works for the state and Jenny is in private practice. I was excited—after doing a thorough fact finder, running recommendations for life, disability, and retirement plans, I knew this was a good opportunity. I could help these clients, and 8 to 10 hours of work, I figured, would result in at least $4,000 to $5,000 in commissions. They were grateful and impressed, so impressed they felt that they only needed a $250,000 term life insurance for a $300 annual premium. So, do the math—for 10 hours of work, I made $150 in commissions, giving me $15 an hour. That's before taxes!
It was a huge disappointment after all that work. I was objective and helpful; I gave great advice. But there had to be a better way. How could I get compensated for providing advice and strategy without worrying if the client purchases something? This is when I embarked on looking at fee-based planning as an option for my practice.
I am going to share with you the three main points on how I successfully transitioned and the value it gave my clients:
Be transparent
Plant the seed
Be flexible
Be Transparent
Do your clients really understand how you get paid? Just ask them. Be completely open and explain: "I make a commission when I place business. Although I get paid a small amount at renewal, I will not be fully paid until I sell you something again." Now, the important thing to remember is that you've been doing reviews with your clients consistently. If you have, they should react with "I haven't purchased anything in a few years." That's your opening! Tell them that you know that, and in order to continue and improve their experience, you are moving to a fee-based platform.
I began to tell my clients that, as of the new year, we will start to segment our practice. We will work closer and in more depth with our fee-based clients. We will be adding technology (I use a third-party financial planning software), adding new staff, and affiliating with a Registered Investment Advisor. In addition, I have additional resources for advanced estate planning and to provide income tax planning strategies. This will allow me to provide more in-depth estate and tax strategies for our clients. Once our clients understood I wasn't getting paid a salary, that I actually paid for my staff and office space—it wasn't provided—it became clear to them why we were going to be charging planning fees.
Plant the Seed
What I did next was ask: "How would you feel about paying a nominal fee so that we can continue working the way we are with additional resources?" If you've added significant value over the years, they should be ready to write you a check. If they say that they are not ready, that's OK. Like in your prospecting, no means "next opportunity."
Explain to them that as your fee business begins to grow, financial product-based clients will be served on an annual review basis. No longer will you maintain that quarterly or semiannual contact. And, at some point, they may begin to work with a junior advisor. This will set the expectation for your future relationship and take off that weight we carry—the weight of feeling you must be available at every moment for these clients.
Be Flexible
I explain to my clients that being duly registered allows me to still service them with financial solutions and service other clients with planning and strategy, and as we build our own planning services, we are only going to meet with our commission clients once a year. I ask them, "Are you OK with that?"
This set the stage for expectations and allows me to focus on the planning clients. Transitioning is a long-term process when you want to stay profitable. Many of us just can't turn off the commission sales.
The fees have allowed me to hire additional staff so that we can provide better service. It allowed me to spend even more time with our fee clients. Lastly, there is a consistent revenue stream to give me that "base salary" we all wanted when we started.
Keep in mind, I made this transition midcareer. I had already been in the business for 10 years, providing excellent service, so I had a number of amazing relationships.
Charging planning fees has been a game changer for my practice. The value this brings to you and your clients is worth every penny, because now our interests and compensation structure are better aligned for longer term planning.
The bottom line is that clients want objective advice and are willing to pay for it. One client who transitioned recently was happy to pay me a fee. Her response was, "Now I feel you will help me and not try to sell me something."
In order to transition your existing clients, there has to be a relationship. If you sold the client five years ago and have only mailed out generic birthday cards, it will be tough. If you constantly review, talk to your clients socially, and are present during their milestones, and they look at you as their advisor, you are ready to start the transition.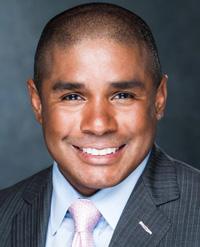 Barjes R. Angulo, LUTCF, RICP, is a 10-year MDRT member with one Court of the Table honor and 20 years in the financial services industry. He is the owner of Angulo Strategies, a council agent with New York Life, an Agents Advisory council executive committee member and a member of NAIFA and the Society of Financial Service Professionals.