The future of leadership
John Spence
The skills needed to be an effective leader are changing. Technology, global competition, customer expectations and five generations in the workforce all drive new requirements for leaders of the future. This interactive workshop will help you understand the key characteristics, skills and behaviors necessary to successfully lead your organization and how the best companies create competitive advantage by embracing and leading in times of change. Drawing from his work with companies around the world, Spence will teach you how to create your own personal leadership competency model and develop an overview of what a great leader in financial services must focus on to not only stay current, but excel in a dynamic environment.


---
Click here to find more from the 2018 Annual Meeting
---
This program will identify the key characteristics of today's outstanding leaders and a road map for tomorrow in a clear, straightforward, and practical manner.
Taught as a mixture of lecture, group discussion, individual workshops, and group workshops, this program teaches participants the fundamental skills and attitudes necessary to be an effective leader and provides the tools to implement a successful leadership development action plan for improving those skills.
Some of the key elements of this workshop include:
The presentation of global best practices in leadership development
A review of leading research on effective leadership
An understanding of the importance of values-based leadership
The presentation of the key characteristics of outstanding leaders
A leadership competency model workshop
An Understanding of the Aspects of Advanced Self-leadership
One of the most essential skills to becoming a highly effective leader is self-awareness. Many leaders, or potential leaders, are derailed because they have an inability to take a brutally honest look at themselves—their strengths, weaknesses, vulnerabilities, and potential blind spots—and deal with them maturely and professionally. It is impossible to be an effective leader of others if you are not an effective leader of your own life. In the end, success all comes down to whether your daily actions and behaviors were completely aligned with your personal values and your individual philosophy of excellence.
The Creation of the Personal Leadership Development Plan
I always ask attendees in this type of session how many of them currently have a written list of their key leadership values (i.e., their own "personal leadership philosophy" that they use to guide their decisions and behaviors on a daily basis). Out of a typical group of 100 to 150 executives, only one or two will raise their hands, prompting me to wonder how the others successfully lead their organizations. Take the time to truly think through what kind of leader you want to be, what your leadership values are, what sort of leadership legacy you want to leave, and then write those things down so that you have a clear and focused guide for your self-leadership—that would make you a truly effective leader of others.
When values are not clear, decisions are difficult.
For those who have not yet written down your personal leadership philosophy, challenge yourself to take a few hours and thoughtfully develop a focused and concise list of the key attributes, characteristics, values, and behaviors that you personally want to model in order to be a living example of the kind of leader you aspire to be.
I surveyed 10,000 high-potential employees from companies around the globe. They are individuals who are hand-selected to be the next group of senior leaders of their organizations, the best of the best in companies with as many as 100,000 employees. I call them "voluntary employees." They are incredibly talented such that if they quit at 10:00 a.m., they would have a job at any competitor by noon the same day. In other words, they could work at just about any company they wanted to, so I was curious to ask them, "What is it about your company that makes you want to stay?" Here are the five key things I heard:
Fair pay: Ten percent above or below what they would make to do the same job anyplace else is important. As long as there was some parity on pay, it came off the table as a major motivator.
Challenging work: The opportunity to use their skills, experience, and expertise to do challenging and meaningful work is also key.
Cool colleagues: "A" players only want to play with other "A" players.
Winning culture: There are 10 major factors that create a winning culture: fun, family, freedom, fair, friends, pride, purpose, praise, meaning, and accomplishment.
Personal and professional growth: They need to see that the company will invest in their personal development through training, mentoring, attending seminars, and other learning activities. From a professional development standpoint, they need to see a place for themselves in the organization five to seven years in the future. The single most important factor was working for a leader they respect and admire.
This led to my next question: What are the key characteristics of a leader you admire and who inspires you? The answers from around the world came back highly consistent and constitute what I call the Seven Cs of Leadership.
1. Character
Without question, the single most important thing people look for in a leader is honesty and someone who displays impeccable integrity. Honesty was the single most important factor they look for in a leader whom they would willingly follow. It is quite simple. If you're going to be a successful leader, tell the truth all the time.
2. Competence
To be an effective leader, you must demonstrate high levels of competence in two areas: in your actual job function and in your leadership skills. This means you will have to become a serious student of your profession and of how to be a great leader. Luckily, we now live in an era with access to more information (free information) than ever in the history of the world. Great leaders take time to read, study, listen, watch, and learn as much as they can about how to improve and grow. They are committed lifelong learners and value this trait in the people they surround themselves with. It is the single most important thing I have learned in 25 years as a leader and teacher of leaders. You become what you focus on and like the people you spend time with.
3. Courage
We expect leaders to be courageous, take big bold risks, make important decisions, and embrace risk, but the respondents to my survey said they also "want a leader who could be courageous enough to be vulnerable." Everyone knows there is no way to be successful completely on your own—things move too fast, there's too much going on, no one can handle all of this alone. Yes, we all want leaders who can be courageous in the face of difficult times, but we also want leaders who can admit they don't have all the answers, they are scared too, they need your help. Leadership is not about being invincible; it is about being honest and, at times, even vulnerable.
4. Collaboration
As mentioned earlier, we don't like or want "Lone Ranger" leaders; we want leaders who can roll up their sleeves and do the work shoulder to shoulder with us. What the respondents told me: "We know you're the leader, but you don't have to lord it over us. Treat us like a peer and partner most of the time, and if every now and then you have to pull rank, that's OK. But we really want a leader who is part of the team—not standing apart from the team." Great leaders today are superior at working with and through other people.
5. Communication
Again, we all expect our leaders to be great communicators, to be able to stand up at the front of the room and give an inspiring speech that gets the team pumped, but what the people in my survey said was that, in addition to this, "great leaders are highly skilled at asking focused questions and then listening intently." There is no argument that one of the keys to success in business is to hire the absolute best people you can possibly get on your team, and great leaders understand that if they get these types of people to work with them, it would be foolish not to ask them lots of questions, listen carefully, and learn as much as they can from them.
6. Compassion
Because most of the high-potential employees at large companies are in their mid-30s to early 40s, there is a generational difference in the way they view work. Although highly committed to their organizations and very excited about the work they do, these folks also said they wanted a leader who had enough compassion to understand they would not sell their soul to the company; they wanted to have a vibrant life outside of the office. Working 9 to 5 or even 8 to 6 was absolutely fine with them, but after that, it was time to go volunteer, socialize with friends, craft a microbrew, and have a life.
7. Contribution
The final characteristic of the truly great leader is the ability to plant the seeds of trees under which they may never sit—to embody a sense of enlightened self-interest that allows them to balance the short-term decisions of running a successful business today with the long-term decisions of contributing to the world around them in a strongly impactful way. Wise leaders understand that with great power comes great responsibility, and they use the power to leave a legacy, not just great quarterly earnings.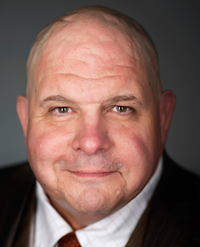 John Spence has traveled worldwide helping people and businesses be more successful for more than 23 years. He is the author of five books, a business consultant, workshop facilitator, keynote speaker and executive coach with a client list that includes numerous Fortune 500 firms, professional associations and other organizations. Spence's areas of expertise include leadership, high-performance teams, managing change, organizational culture, consultative selling, strategic planning, strategy execution and the future of business.