Satisfaction: The silent killer of success
Merit Gest, CSP
What happens when salespeople, managers or customer service representatives are satisfied? Does it lead to stagnation or greater success? Gest discusses the myths about success that actually limit our ability to create new possibilities in our lives, and the ways in which satisfaction can be positive as long as it does not inhibit future results. These interactive exercises help identify ways to adjust your thinking and learn ways to be both satisfied and eager to strive for more. Challenge your assumptions and learn how to bounce back from adversity and achieve greater understanding about what satisfaction and success mean to you.


---
Click here to find more from the 2018 Annual Meeting
---
Do you consider yourself successful in your work?
Do you consider yourself satisfied with your results?
Can you be satisfied today and strive for more, or is satisfaction the silent killer of success?
We will engage in powerful conversations about success and satisfaction in all areas of our lives. Our objective is to discover for ourselves what is true for us today. You may walk out of this room with a different viewpoint from the colleague you are sitting next to, and that is perfectly fine. There is no right or wrong; there is only what is right for you or wrong for you. If you have new insights about what satisfaction and overall success mean to you by the end of this program, and if you are able to open your mind and possibly shift your thinking about some of the beliefs you have about success that no longer serve you, or may never have served you, then our time together will have been impactful far beyond this singular event.
If people are satisfied with their results, they will stop pushing forward.
You are here because you are at the top of the industry. You have a seat at the Million Dollar Round Table. MDRT! There are people attending other conferences right now, in rooms just like this one, listening to other presenters talk about how they can become successful. Since you are where they are striving to be, we need a deeper understanding of what to do to stay on top of our game and not just in the domain of business. You are past the point of figuring out how to be successful in business. You already have business development tactics and techniques. You know the type of activity it takes to produce. You know how to keep clients happy and get referral business. What you are to do, now that you have experiences to draw from, is to discover how you relate to some of what you were told long ago about how to be successful. In the spirit of what Marshall Goldsmith taught us when he said, "What got you here won't get you there," let's not take that or anything else for granted. Let's explore what you think and know to be true for you, so that you can double down on what specifically helped you succeed and push past today's satisfaction to achieve future success beyond what you may now think is possible. There are four prevalent myths about success that you will consider. We'll do each one in a slightly different way, and that is deliberate by design. As I take you through these experiences, you'll discover your favorite ways to dive into deeper thought on these and any other issue. You will also walk away with strategies to replicate these conversations with people who are not in this room today.
Here are four universal truths you have likely heard somewhere along the way on your journey to MDRT membership:
Be more decisive.
Be more proactive.
Be more positive.
Be more present.
There is truth in each of them. There are also some fundamental flaws that will sabotage your success.
Be More Decisive
On a sheet of paper, draw a line down the center. We're going to go back to basics. On the left side of the line, list several reasons that being decisive is a good piece of advice. How does it help you in terms of being successful in life? On the right side of the line, jot your ideas about how being decisive gets in your way and sabotages success.
Sometimes we are clear and decisive about our ideas, including what success means to us. That's fine. But leave room to re-decide when you start to notice the strategies that worked as you were in the building phase of business or relationships that need some edits to be effective in a new phase of business or life. Allow yourself the opportunity to re-decide. It's not the same as changing your mind. It's taking into account new information and new circumstances and re-deciding your position and actions accordingly.
Be More Proactive
Do you have a teenager who lives at home? Does your teenager have specific chores around the house? How old? Boy or girl? What are the chores your teenager has to do? What is your teenager's favorite thing to do with friends—concerts/shopping/movies?
Let's imagine you've come home from a long day at work. Your teenager greets you at the door with your slippers, your favorite beverage, and several compliments. How are you feeling? Your teenager asks you for money to go out with friends, but then you notice the dishes are in the sink and the dog still needs to go out. Real world . . . does your teenager get any extra credit for the nice gestures if the original chores weren't done? "Be more proactive" is only a success principle if that extra credit effort comes after the original promise has been kept. The more satisfied we are in our results, the more likely we are to stop doing what we did that made us successful. On the road to MDRT, you absolutely had to go the extra mile. You couldn't have made it here if you didn't. Having reached this milestone, it's either a good reminder to continue to do the extra credit after original promises have been kept, or it's a wake-up call that being satisfied with your current level of success doesn't make you exempt from being more proactive when it matters most.
Take 60 seconds and jot down an insight or action that is true for you about our discussion around "be more proactive." What are the primary promises you make to clients? What are some ways you've done extra credit for your clients?
Be More Positive
Do you work with a Pollyanna? Every deal is going to close. Every person is trustworthy. Unicorns. Rainbows. It will all magically work out in the end. Do you know someone like that? Do you work with the Devil's Advocate? Always pointing out the worst-case scenario. Playing the "what if" game as if it were his or her job to show you all the ways your idea won't work. Do you know someone like that? What's the problem with the people who think it's their job to find the flaws? Do you know someone who leans more to Devil's Advocate? What's the problem with the people who think it's their job to always look on the bright side?
The key is to have a positive outlook, but balance it out with a good sense of reality check. If you mapped it out with Devil's Advocate on the left at position 1 and Pollyanna on the right at position 5, where you want to be is not smack in the middle at position 3 but rather in position "3.3," which is "Anchored Optimism." Why? Because research shows that people who see a possibility are more likely to take action to make it so.
Be More Present
This one is tricky. Being mindful and present and Zen is very much in fashion right now. We are told to slow down and quiet our minds to speed up our productivity. I subscribe to the theory that taking time to "just be" is a good thing. Especially for top performers who tend to be always on the go, it's important to stop. To slow down. To breathe and to feel the feelings that come with your success. But there are times when being more present is not the best advice.
Take out a blank piece of paper and draw a line across the center of the page. On the left is the day you were born, and on the right is today. If you plotted the high and low points of your life across this time line, you would ultimately see a wavy line with the highs and lows that represent the human experience. At what point on the time line does being more present hurt you? (It's on the downward curve.) During this part of the roller coaster of business and life, it's best if we trade being present for having perspective. To see the downward curve from the present, you see only the decline. To see the downward curve with a sense of perspective, you see that you have bounced back from rejection, poor results, and other disappointments in the past, and there was always a higher point after every low. Why is this relevant for MDRT members? Why are we even considering the disappointments when you are at the top of your industry? Because you are human beings, and life happens. You already know you have the skills and behaviors to get to the top, but if you hit a rut, it's the way you see it in perspective that will have you access what you know how to do and put it into practice so that the time you spend in any downward curve is diminished.
The Rolling Stones can't get no satisfaction, but then they weren't members of MDRT.
Satisfied does not mean settling. Satisfied does not mean you stop striving. Satisfied does not mean this is as successful as you will get. Use satisfaction to celebrate where you are and how far you've come. Re-decide anything that no longer satisfies you. Satisfy others by delivering on your original promise, and then delight them by being more proactive. Satisfy the Pollyannas and Devil's Advocates by being a realistic optimist 3.3, which means to see things working out but be willing to ask the tough questions necessary. Enjoy satisfaction. Wherever you are on the time line of life, be satisfied with getting the lessons and experiences from exactly where you are because you see it all in perspective.
One last and very important note about satisfaction. If this session made you think; if this session will be relevant for years to come in a myriad of ways; if you had insights, great conversations, and a few laughs, then when you fill out your evaluation, you weren't just satisfied—you were extremely satisfied. And now you know that means success.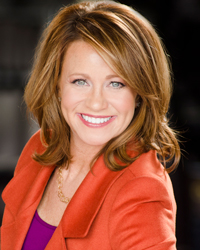 Merit Gest, CSP, is a business development expert who has spent more than 20 years helping companies grow revenue, increase profitability, improve employee engagement and reduce turnover. Her book "Myth Shift: Challenging the Truths That Sabotage Success" teaches people how to shift their mindset and create more possibilities, and her presentations offer a blend of learning and laughter that injects humor into discussions of business and sales.