Overcoming obstacles to success
David Eric Appel, CLU, ChFC
Are you dealing with challenging obstacles in your personal, private or business life? Are you now or have already dealt with major life changing events in your life like death, divorce or employees who aren't working for your practice? We all have struggles, it's a matter of how we choose to handle them and what we can do to get past them. This interactive session will help you think through these challenges to move on with your life. Having maintained his own life insurance-focused practice for more than 25 years, Appel shares lessons learned and techniques used to establish his own unique value to prospects, clients and advisors. Appel also touches on the importance of continued prospecting and what is necessary to prepare a client properly in advance of underwriting and completing a life insurance application.


---
Click here to find more from the 2018 Annual Meeting
---
I want to share with you some of life's lessons I have learned—some voluntarily, others not voluntarily—that I carry with me today and every day that help me get through my life. I hope a few of them may help you as well when you have those moments of struggle and difficulty. Whether the issues we are dealing with are in our private life, our personal life, or our business life, most of them, if not all of them, can become issues you are looking at in your rearview mirror, and you are permanently saying goodbye to them.
What do you perceive as the number one obstacle in your life, privately, personally, or professionally? What do you perceive as the number two obstacle in your life? We all have at least two, right? Look at those two issues. How can you fight your issues? What can be done or said to help you eliminate those issues so you can move on with your life? OK, we will come back to that.
To say my last three years were difficult would be an understatement.
My Dad's Death
In February of 2012, my 67-year-old father, who I used to and still refer to as my best friend, was diagnosed with a very rare type of cancer called mantle cell lymphoma. At the time, there were less than 15,000 cases in the United States. The three years that ensued after the diagnosis were painful, to say the least. To see a parent suffer, especially one who so did not deserve this type of diagnosis, pulls at your heartstrings. There was a lot of chemo, a lot of medication, a stem cell transplant, and many long hospital stays, the longest being 70 days. From September 2014 to when my dad passed in February 2015, I traveled to Florida from Boston 18 times. I knew the JetBlue flight attendants by their first names. I had to put my business on hold for the most part because my focus was on my father, my children, and my extended family. You learn to adjust to circumstances and do what needs to be done—making priority lists, making sure your family is OK, and just trying to get through the day-to-day stuff. You also start realizing during times like this what is important, who your true friends are, that stuff is stuff, material objects are just that, material. You begin to realize that love and family are what's important and that you need them at the core of life before anything else.
OK, so you know this is just my story. But you and I know that everyone has their story. What's your story, what's your situation, and, most importantly, what needs to change right now?
My Separation and Divorce
At the same time I started the crazy travel to Florida in September 2014, I also decided it was time to leave my spouse. So it's not one major event in my life in 2014, but two. Most people told me they couldn't have even handled one of these events properly, never mind two. My dad's sickness and the reaction to it from my spouse was the impetus for me finally making the decision I had been struggling with for a decade. There just always seemed to be something going on—an event coming up, I couldn't leave my children now or ever—any reason why I shouldn't leave at that moment. But finally, after years of contemplating and debating, I summed up the courage to tell my children that daddy had to leave the house. That was the hardest day of my life to date.
The first six months were brutal, but kids are pretty resilient. You hear people say that about children, but it's hard to believe it until you actually experience it. I was pretty confident, however, with the base foundation I had developed with my children to date at that time that we would be strong enough to weather the storm. I can tell you today, the kids are doing great. They have adjusted to their new lifestyle, and, overall, it's been pretty smooth sailing. Leaving a significant other, breaking up the family dynamic when there are children involved, making a decision to disrupt children's lives is not easy, and it is not to be taken lightly. I am confident there are a few of you struggling with this today. Think about it. You may think this isn't affecting your personal life or your business and you are performing to the best of your ability, but I promise you, it is.
Even while I was deep in my circumstances, I felt I was weathering the storm well, but it wasn't until I finally signed my divorce papers in April 2017 that I felt the black clouds start to pass. I felt the backpack of guilt, anxiety, and the burden of breaking up the family start to lighten, and all of a sudden, I had a lot more clarity, a lot more energy, and I started to feel the wheels turning to step it up again and succeed. The second half of 2014 and the first six months of 2015 were a blur, hence leading to 2015 being the worst revenue year I had in a decade. My 2015 revenue was 50 percent of the revenue I ended 2014 with, but with all the same expenses personally and professionally, plus the costs of maintaining a second home since I had moved out. I started to focus again on getting the business back on track the summer of 2015, which allowed me to start my comeback in 2016. But as you know in the life insurance business, life insurance sales can be the longest sales cycle ever, so new prospects and people you meet can take six months to a year to generate business that turns into actual revenue. So with almost a year of focus on my dad and then to make sure my mother would survive and could function and move on with her life—after all, they were married 55 years and met when they were 15 and 18—took a huge toll on my practice, but it's something I don't regret for a minute. I feel lucky that, being self-employed, I could make the decision to spend the amount of time with my dad that I did in the last six months of his life. I won't get that chance again. I always have the ability to rebuild my business, as do each of you. I was confident in this given the fact that I was coming off six consecutive years of Top of the Table production on life insurance production alone. Like I said to one of my friends, what other job would have allowed me to travel 18 times to Florida? No job.
Again, this is my story about separation and divorce; each of you has your own story—whether it's experiencing the death of a loved one or a similar traumatic situation. Think of the one thing you need to do that you have been putting off forever, a huge roadblock you have. Please don't say you don't have one; we all have roadblocks. What's the biggest, hardest one? Is it within your family? A relative issue? An employee who's not working, but you can't seem to let go of him or her? We need to address that roadblock as soon as possible. What can you try to do to break through that roadblock?
The Resurrection of My Business Since 2015
The year 2014 was my largest gross revenues year. In 2015, my revenues were 50 percent of 2014. I knew I had to get back to some of the core activities that had helped me achieve some of my past success.
We all know life throws obstacles at us. We either choose to absorb ourselves in them and become nonproductive or we can choose to figure out ways to overcome them. In our businesses, rejection and obstacles are a given, but how we choose to deal with them can make all the difference in the world. We also need to accept that we can't get stale. If everything remains the same and you are not experiencing change, you are going to get left behind in this ever-changing world of ours.
Here are three of the most important things we have learned over the past 25 years.
Learn to Accept No One Is You (1st Core Lesson)

Delegate—you cannot do it alone. If I didn't have my two main assistants over the past three years who had been with me 10 and 12 years, respectively, there is no way I would have made it through this part of my life. They were the glue that held the office together. I trusted them fully. My staff made things happen when I wasn't able to do anything. Team consistency is critical, and the staff having unique and distinct roles works internally and externally. Do you have this type of person in your practice? What happens in your business if you need a leave of absence or for whatever reason you were not readily available? Who can be there if you cannot be? Clients need to know.
Accept that mistakes will happen; all we can do is try to minimize them. But if you don't have staff and let them run with tasks in your business, it's impossible to move forward. There is no reason you should be involved in tasks that don't involve revenue generation, because if it's not you working that revenue task, who's responsibility is it?
Know the very important element of staff. Recognize the strengths and weaknesses of each of your staff, exploit their strengths, and try to minimize work to their weaknesses. You don't want them to get frustrated with tasks that don't work with their skill set. For instance, my assistant Stephanie, who also helps with marketing, was running illustrations for a while. I realized she was getting frustrated with that task, so I delegated it to an outside firm and reformulated that time into one of her core strengths like reaching out to clients via phone and email and eliciting positive responses. Think about one task you are doing right now in the office you shouldn't be doing. What are you going to do to get rid of that task?

Never Let Up on Prospecting (2nd Core Lesson)

You can't get too comfortable.
Your radar has to be on, not in an obnoxious way, just enough so you are aware of your surroundings and whom you are meeting or speaking with at that time. It doesn't mean you make an immediate move and be aggressive with that person, but put it in the memory bank for a follow-up at the appropriate time.
When you slow down with prospecting, it creates a drought months and months later. When I decided I would travel to Florida to visit and spend time with my dad 18 times between September 2014 and February 2015 when he passed, my business took a hit all the way through the spring of 2016, a good year.
At an afternoon Focus Session I did in Vancouver in 2010, I spoke to the concept of road shows. Essentially, they are mini seminars at other professional firms such as CPA, law, and trust/investment firms. These presentations last 30 to 45 minutes at the most, leaving some time for questions and answers. And they either focus on what's going on in the insurance marketplace today, or they can be tailored to more specific concepts that the audience at that particular firm may want to focus on. My invite gets set up through a contact we already have at that firm; very rarely do they come from outside the firm. However, one of my more successful ones in the summer of 2017 was set up by one of my clients who was consulting to a money management firm in Boston. Over a billion under investment management, starting to change their focus to holistic planning, and they had no life insurance relationship. I did a road show with the key eight people from the second generation of the firm. We have already placed insurance with a few clients and are working on six other client opportunities within the same firm. All from a one-hour educational session.
Centers of influence—COIs, again for me, are where 80 percent of my gross annual revenue comes from—outside advisors referring business to our firm. Catering to them, staying in front of them, and making sure I stay relevant to them is key. Some of my closer relationships I shared with them during my difficult years that I was struggling, and I needed their help with referrals. It was amazing how I felt they stepped up. Some of the ways I stay relevant to the COIs include attendance at the Heckerling Institute in Florida, Estate Planning Conference sponsorship, targeted email blasts, one-on-one outings, professional sports events, such as Red Sox, Celtics, Bruins, golf, and my book, which is the best business card.
My holiday party—it's been the second Thursday of December for the past seven years. I bring together 30 or so of my best advisor sources, my staff, and their respective spouses and treat them to a private five-course dinner in a private room in the North End, which is in the Italian section in downtown Boston. My party is a who's who of advisors in Boston. Think of just one new prospecting idea you will do when you return home. How will you accomplish getting it done?

Know Your Value to the Business (3rd Core Lesson)

What's your greatest strength? What do you do best? Think about it. What is the one thing you know that you do day to day that not only excites you, but keeps the juices flowing, causes you to get excited about your business?
What are your two best values to your business? My two strongest abilities or strengths that I feel rise to the top above all others are my ability to find new prospects and make them and their advisors feel comfortable with my recommendations as well as our follow-up service. Our service is what allows the advisors to feel comfortable and know their clients will be well taken care of.
Life insurance policy reviews and audits—there are differentiators among advisors. Offer to be a resource for other advisors who are getting asked to look at life insurance policies and offer your expertise at the beginning while building these relationships out. Depending on the situation, I charge fees for advising as well. Over the past year, I was involved as a paid expert life insurance advisor on litigation and a lawsuit against a trust company.
Pre-underwriting and cover letters—see my article titled "Be Aggressive when Pre-underwriting your Client" in InsuranceNewsNet published in the October 2017 issue. The text of the article follows.
Be Aggressive When Pre-underwriting Your Client

Don't take underwriting for granted. Clients don't like surprises and neither should you. What's involved in securing new life insurance? What kind of personal information do I need to provide? What's the medical exam like? Is it invasive? Do I really need to disclose everything—even stuff I did in college?

These are just a few of the questions clients will most likely ask their advisor when trying to obtain new life insurance. Obtaining life insurance today is one of the most invasive processes someone can go through—medically, financially, and lifestyle-wise.

Carriers leave no stone unturned when considering a prospect for a life insurance policy. If a doctor recommended the client have a medical procedure and that request is still open, the test must be completed. If the procedure or issue is not "closed out" and complete, the client needs a detailed explanation from the physician of why the procedure is delayed or is no longer necessary.

Clients also must understand that insurance-carrier physicians will look at their medical history differently than their primary care doctors do. My client's doctor is making sure the client continues to live a long and healthy life, while the carrier doctor is making sure there isn't anything in the records that could throw a curveball into that plan.

Today, there also seems to be an abundance of unnecessary testing done in hospitals, by primary care doctors, and by concierge doctors to be "safe." In addition, we frequently see notes in a physician's files that tend to be elusive, unclear, or downright wrong. This is where a letter of clarification from the doctor comes into the process and must be requested. This is when the agent, along with the client, must request the doctor to provide further explanation of why certain tests were completed, along with a description of the results.

We also must conduct our due diligence and not take results at face value. Question the client on any information found in their records that doesn't make sense. After 25 years in this business, I can't even tell you the number of times incorrect blood work or procedures were found in our clients' medical records.

Addressing the Issue

What's the initial message here? Successful agents take full control of the situation. Clients don't like surprises and neither should you. Start by having an aggressive pre-underwriting program. Before surprises pop up on you or your client unexpectedly, look for red flags in your client's history. These red flags include medical issues as well as problems related to their motor vehicle report, in addition to any hazardous activities, use of controlled or uncontrolled substances, drugs prescribed for mental health conditions, such as anxiety, or lifestyle decisions.

Without some probing or asking detailed questions, these issues tend to be placed in the "I forgot that" part of the memory bank or in the "we don't need to disclose that now" category. Clients may think these shouldn't make a difference on a life insurance application, but they need to understand that everything makes a difference when it comes to applying for life insurance.

Even though technology has come a long way, getting an application underwritten properly and approved is still an arduous process. Once we start the informal tentative underwriting process or we submit a full formal application for approval, we like to make sure we present our client in the best possible light to the various insurers. We want to present the client as a human being, not just a stack of papers in a file.

In some cases, we include detailed cover letters that include a client's background and community work, as well as a "possible underwriting issue" we recognize, such as a recent driving under the influence charge or any other pertinent information that we believe an underwriter could use to consider our client as positively as they can. The reason we bring up the "possible issue" is because we do not want the underwriter to discover it on his or her own. If we know an issue exists, let's get it out on the table for discussion and be up front about it.

The amount of data you have, the clarity of that particular data, and how well it's organized and presented can be the difference between a client getting a favorable decision from an insurer or being poorly rated, or—worst-case scenario—having their application postponed or declined.

We don't ever want to take that chance. Our clients, their families and/or their businesses are too important to them and to us to take life insurance underwriting for granted.

Take control, take charge, and make it happen!
What are your two greatest assets to the office? What are you going to do to exploit those assets and keep doing more of it—one, because you enjoy it, and, two, because that type of work becomes profitable?
Wrap Up—10 Things to Walk Away With
Learn to accept no one is you.
Know the proper utilization of staff.
Never give up on prospecting.
Use and cultivate centers of influence.
Know your value to the business.
Know when to outsource and partner when it's not your specialty. Use strategic alliances.
If there is no vision, the business could die a slow death.
Know and understand what activities are worth your time personally and/or professionally, and let other less useful ones go away.
Concentrate and focus on relationships.
Be present at home and in your business.
You now have some challenges and opportunities and a road map to additional success and, hopefully, revenue. Earlier, you thought of two obstacles you are facing and two or three things you can do to face those obstacles in your life and move on. What if those obstacles were gone? No longer there? Could that now be worth $100,000, $250,000, or more than $500,000 to your revenues and bottom line? How you change, what you do to overcome your obstacles, is all a matter of choice. It all depends on what you choose to do with this knowledge and really thinking about the changes you need to make when you get home.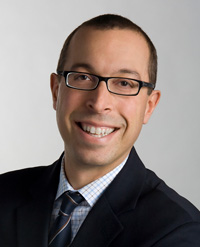 David Eric Appel, CLU, ChFC, is a 22-year MDRT member with nine Court of the Table qualifications and six Top of the Table qualifications. He has spoken at life insurance industry meetings around the world and the United States. A graduate of the Whitman School of Management at Syracuse University, Appel is the managing partner of Appel Insurance Advisors LLC. He is a member of the Boston Estate Planning Council and has served on their board as well. He was recognized as one of NAIFA'S "Four under 40."