Is your Whole Person plan in place?
Corry Collins, CLU, CH.F.C.
Collins shares a story that provided him a newfound understanding of the importance of listening and a reminder about maintaining perspective in life. He then emphasizes the Whole Person concept that MDRT endorses to help keep members engaged and balanced.


---
Click here to find more from the 2018 Annual Meeting
---
Many years ago, we were in Baltimore at Johns Hopkins Hospital awaiting surgery for one of our daughters. In a quiet waiting room, called "the family room," I found myself speaking with a 10-year-old boy who was also waiting for his major surgery.
Because of my curiosity, we started talking. I asked him why he was there and he told me about his multiple surgeries. I was more than interested because our daughter was about to have a similar operation.
He said his name was John, and John began talking. He spoke freely and gave me knowledge and comfort about his surgery and, in turn, about our daughter's operation. He was teaching me.
Later, John's mother came to meet me. She wanted to thank me because, as she said, this was the first time ever that her son had talked to anyone about his troubles. You see, in a very short time, John and I created a bond and an element of trust. Later, when asked why he was not afraid to speak with me, the 10-year-old said, "No one else ever listened as much."
In our business, we, too, need to listen more. It's been said that God gave us two ears and one mouth, and we should use them in that proportion.
The important act of listening can help us build relationships, as I learned in that waiting room a long time ago. Building relationships means spending meaningful time with our spouse, children, family, friends, and, yes, our clients too.
In 1961, Dr. Mortimer Adler, a philosopher, spoke on the Main Platform in Montreal. Dr. Adler took the audience on an adventure and, along the way, gave MDRT members a proven philosophy, which has stood the test of time and is known today as the Whole Person concept.
Today, I'm told that at this MDRT Annual Meeting, we have over 8,716 first-time attendees. Wow, congratulations!
Now I'd like to say something to all the first-time attendees:
To be successful in the life insurance business means little unless you achieve success in all aspects of your life, which brings us back to the Whole Person concept, which MDRT remains committed to almost 60 years after Dr. Adler presented the philosophy.
It would be breathtaking if all MDRT members, beginning with the first-timers, could use their imaginations to understand the value and freedom of balancing their lives in seven critical areas:
Relationships
Health
Education
Career
Service
Financial
Spirituality
Let me share a personal expression that I love.
"I work hard for money. I work harder for the things money can buy. But I work hardest for the things money cannot buy."
Let me say that again.
"I work hard for money. I work harder for the things money can buy. But I work hardest for the things money cannot buy"—like my family, my health, my education, career, service to my community, finances, and spirituality. In other words, I work hardest to be a Whole Person.
So here is a question: As a successful financial services professional, are you leading the fulfilling and enriched life that you want? Or, do you recognize there may be areas you are neglecting or other areas that could be improved upon?
At MDRT's website, mdrt.org, there is a "balance quiz" with questions that will help you evaluate yourself as a Whole Person.
I do believe that living a well-rounded, balanced lifestyle and becoming a Whole Person is the foundation for ongoing happiness and measurable success.
My friend Marvin Feldman said it well when he said, "I want to be remembered as a loving, caring husband and father who just happened to be successful in the insurance industry."
You see, I'm always creatively working to keep my life in balance. It's a process, not an event. Sue and I have been married for 33 years. We have three grown children and we have so far been blessed with two angels we call grandchildren, Lennon and Levi. And I'm a proud 17-year member of MDRT.
The interconnecting circles of the Whole Person will continue to keep you engaged, including all 8,716 first-timers, to this row of Past Presidents. I hope your Whole Person plan is in place and that the sky is no longer the limit.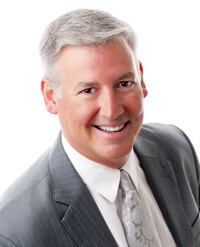 Corry Collins, CLU, CH.F.C., is a 17-year MDRT member who specializes in disability and life insurance for his target market of physicians. Collins has spoken in 10 countries, including audiences at MDRT, NAIFA and many outside the insurance industry. He is the author of "Life Support" and "101 Thoughts Quotes and Questions." He has served on many Advocis and MDRT committees.