By the numbers
Simon D. Lister, Dip PFS
Goals aren't goals without a timeframe. Lister emphasizes the importance of writing down what you want to achieve at the Annual Meeting as well as reflecting afterward. And don't stop there — share the ideas you will be implementing, and make yourself accountable by sharing those goals.


---
Click here to find more from the 2018 Annual Meeting
---
The investment for me to be here in LA this year is $42,087.66. No, I do not get charged more than anyone else, but by attending MDRT this year, this is the level of fee income I would personally generate on average for my practice. It does not matter what your number is. We all have our own number, but by attending MDRT, you must generate a number to benefit from the investment, as this week is an investment, after all.
One of the first things that we do, before even attending this meeting, is to write down the goal that we want to achieve while we are here. This could be the one idea that we are looking for; it could be the area that we want to improve in; it could be the person whom we want to meet to help us with our business. This sets a clear goal and purpose to what we need to get from this week and make the investment that we make, the investment that we all make, worthwhile.
Once this meeting is finished, we then sit down and reflect. This has to be within 24 hours of the meeting finishing. If you do not do it within 24 hours, it will not happen. I promise you—life will get in the way. We sit down and look at all the ideas that we have picked up while we have been here and choose the three ideas that are most in tune with the goal that we set before the meeting, and we commit to implementing them. We commit to do this by writing them down by hand (and writing it down by hand is crucial; do not type it—it has been proven that by writing something down, it will be imbedded into your mind, and you are more likely to achieve it). And make sure it is SMART—Specific, Measurable, Achievable, Realistic, Timely.
The next element is also crucial. Make sure you find people to share your idea with. Their job is to make you accountable and help you achieve your goal.
I have mentioned sharing this with someone. One of the biggest impacts on our business has been a mentor, so get a mentor! For us, it doesn't matter the level of business that we are at or how long we have been in the business. Everyone can benefit by getting a mentor!
We are fortunate, as we have two. We have had a mentor for the last 17 years in one form or another.
Having a mentor is one of the biggest things that we do to help us progress and achieve the goals that we want to achieve, and we are still not there!
Sir Isaac Newton said, after all, "If I have seen further than others, it is by standing on the shoulders of giants."
Look for people whom you can add to your team, and ask them for help.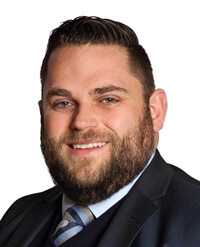 Simon D. Lister, Dip PFS, is an 11-year MDRT member with three Court of the Table and eight Top of the Table honors. He is managing director at ML Financial Associates in Wymondham, England. His company provides financial planning and investment advice and has thrived since the abolishing of commissions in the U.K.