Tips to live a balanced life while achieving Top of the Table
Brian H. Ashe, CLU; Adelia C. Chung, CLU, ChFC; Marvin H. Feldman, CLU, ChFC
In an open Q&A session, MDRT Past Presidents Feldman and Chung discuss how they have run their practices and maintained a strong work-life balance to be consistent MDRT and Top of the Table qualifiers. They also discuss how to delegate authority and responsibility to staff, how they systematize their prospecting, and how they maintain communications with clients. You will leave with sales ideas you can use immediately to increase productivity, while also balancing work and family.
Ashe: Two MDRT Past Presidents will discuss how they have run their practices, maintained a strong work-life balance, and consistently qualified for Top of the Table. If you think you can't increase your productivity and also find time for your family, you're in the right place.
Let's start with a couple of questions. Adelia, do you feel that you lead a balanced Whole Person life?
Chung: I believe I do now. But it wasn't always the case. I really had to be deliberate and make choices. As some of you may know, we lost our three-year-old daughter to leukemia. That was really a wake-up call for me, because my family was always important to me, but my work has always been important to me as well. And I think, as women, we do this to ourselves. We want to be the perfect everything. And I'm here to tell you, that doesn't exist, and I don't believe that's possible.
My life used to be this: I would be the first one in the office every day and the last to leave. I'd work weekends and I never had really clingy, needy kids. It wasn't that I didn't want to be at their activities, but they seemed to be OK if I wasn't there, and I always thought I would have a second chance.
And then Alanna dies and she's three years old, and I realize her brother is six years old. And I had not been to a single preschool excursion. I had not done any of the things that I wanted to do and always thought I would have the time to do. I think that's one of the gifts she gave us: To realize that time is precious, and very often you have only one chance to make a memory. I then became a room mother. I did all kinds of things that I never thought my work life would allow me to do.
And you know what I found? When you prioritize and you make the time, there is time for everything. And my clients now know that my work is important to me, and when I'm at work I'm happy to be there. But when I'm at home, I'm also happy to be at home. And I think that it's a choice we need to make, and we need to manage our time. So I truly believe that work balance is possible.
Ashe: When that occurred, which was a tremendously difficult and an emotional time, you did find a way to help turn that sacrifice into a positive that wound up benefiting other people. Could you share that with us?
Chung: When you're going through a difficult time, sometimes it's really hard to see the good in it. But, fortunately, I've always been raised to believe that there's good in everything. Our daughter was given six weeks to live after her diagnosis, and her only hope for survival was a bone marrow transplant. There was no family donor, so we needed to do a bone marrow drive. We did 22 drives in a six-week period, and over 30,000 people joined the bone marrow registry.
My husband said during one of the television interviews where we were making our plea that if Alanna could not find a donor, at least other people could and would. She was very fortunate; she did find a donor from Taiwan. She did have a bone marrow transplant. Unfortunately, she relapsed. But, today, over 150 people have matched and were given a second chance at life.
It's the kind of thing you don't wish on anyone, but if you look for it, there's a lot of good that has come out of it. We've grown personally. We've been made aware of medical research and the importance of it. If that didn't happen to us, I'm not sure we would have the same kind of passion that we do for medical research.
Ashe: Thank you for sharing that. I've always thought that if you look at someone's resume, you really don't have to ask too many more questions because it's on the resume. But anybody can look at a resume and really not have an understanding of who that person is. Marv, could you just touch on one thing that's off the resume about you that most people don't know? It could be an avocation; it could be a family thing or a school project that you were involved in. What's off the resume about you?
Feldman: You want the compliance edited version? Well, there are a couple of things. I can't limit it to one, but there are a couple of things that most people don't know about me. When I was younger, before children, both my wife and I used to race sports cars. We had a Corvette, and we campaigned it all over the Midwest, and we would race on the weekend and spend the entire week putting it back together, so we could race on the weekend.
Unfortunately, just as we were having children, I was involved in a major accident where I ran off the course and had a problem and stuck and ripped the nose off, ripped the back off. So I was sitting there in a roll cage looking around saying, "Where's my car?" And I quit racing. I raced once more after that, and I said, "I've got to be here to raise my family." So I made a decision not to race anymore.
Unfortunately, the urge for speed never disappeared. So now, when I buy a car, the dealer gives me a preprinted book of speeding tickets that he just puts in the glove box. So I still like to drive fast cars.
The other thing that nobody knows about me is that I used to be a competitive pistol shooter, and I campaigned around the country in the senior's class primarily. I'm much better at shooting something with a pistol than I am with a rifle or a shotgun. So I have a whole arsenal of weapons and enough to make sure that nobody in the neighborhood is ever molested.
Ashe: Let me ask you both a question. How do you think your involvement with the Million Dollar Round Table has enhanced both your personal and business experiences?
Chung: Well, the Million Dollar Round Table exposes you to so much. And I am so grateful to MDRT for so many of the opportunities I've been given. I really think that I'm just an ordinary person. I had an exceptional childhood, but I never thought my adult life would turn out to be the journey that I've had.
And it really started at an MDRT meeting, my very first. What's interesting is, as Brian mentioned, my dad was in the business. And so the first year I qualified he said, "You will be attending the Annual Meeting." And I said, "I can read the books. I can watch the videotapes." And he said, "It's not the same as being there."
And so the Dallas Annual Meeting was my very first meeting. I went to that meeting thinking I was going to learn the secret. I was going to meet somebody who was going to tell me: Here's the formula, and if you just do that, you'll be successful. And with just two years in the business, it was great that I learned early on that really there is no secret. At that meeting, I met so many wonderful people, and I realized then that the best people in our industry are really people who are just trying to do a good job. And so much of the external world paints us as salespeople or pushy. But then I came to this MDRT meeting, and I met people and realized that the best of the best were really good people who just wanted to do good. And they really weren't doing anything different from what I was doing. They were just doing a lot more of it. So that was a valuable lesson early on.
The other thing that MDRT does is it teaches you to experience discomfort, but to work through it. And this organization has given me so many opportunities to grow. You have this supportive network, and you realize that you're in over your head. But no one here will ever let you drown. And so, as a result, you grow because you're on the edge all the time and people are pushing and encouraging you.
It was said this morning during the Main Platform that our industry is unique because people are willing to share and grow. And I think that's what makes MDRT special.
Ashe: I've heard that among MDRT membership about 30 percent of members are related in some way to another member—mother, father, brother, cousin—probably more so in this business than in other businesses. And, Marv, your father, Ben Feldman, was looked at as an icon of this business. I would ask you, in looking at MDRT activities and opportunities: Did you find that there were both positives and negatives associated with the fact that your father was looked at as an icon?
Feldman: Well, absolutely. First of all, how many people here are second and third generation in the business? There are quite a few. And I'm sure you can relate to this if you have parents who are in the business.
If you have a really good year, everybody looks at you and says that your mom or your dad gave you the business, right? But if you have a really bad year, everybody gives you full credit. Think about that for a second. That was one of the things I had to deal with when I first started in the business. So, psychologically, you have to come to grips with that and understand that you have to do things on your own, but, at the same time, you have to learn from the mistakes of others because you're not going to live long enough to make all those mistakes yourself. So it's important to listen to what your parents are saying. It's important to listen to what your peers are telling you and learn from their mistakes and learn from their successes and build on that as you go forward.
I remember coming to my first MDRT. I was seven years in the business at that point. I'd spent two and a half years with New York Life as an agent and then five years in its management program. And, as a manager, you're not allowed to sell, so you can't qualify for MDRT. So when I came back into personal production, I was fortunate, and the next year I did go to an MDRT meeting.
And, of course, I grew up second generation hearing about MDRT all the time. I went to my first meeting, and of course I knew my dad and my dad's friends who were all his age. I didn't know anybody my age.
So I got to the first meeting—Main Platform—and I was sitting in the very last row of the balcony in the meeting hall in San Francisco. I was looking down at the stage, which is about four miles away, saying, "Who the hell are all those old, white-haired people on the stage?" And then, 20 years later, I was the old, white-haired person on the stage.
I volunteered for PGA at the very first meeting because I was told that was what I had to do. And I volunteered for something every year that I went to an MDRT meeting. And I think, in my career, I've only missed two and that was due to family commitments, and family always comes first. But MDRT has become and always has been an integral part of my practice. It's where I developed my circle of friends that I could go to. So MDRT became my oversized study group where I could look at people like you and say, "Hey, I've got a case and I don't know what to do with it. Can I call you and discuss it?" And we'd talk about cases, and I'd figure out what to do. I could talk to my dad, but I didn't always want to hear what he wanted to tell me. So I had to get some positive reinforcement from someplace else. And MDRT was that positive reinforcement.
If you're not taking advantage of that, if you're not making those relationships and you're not reaching out to other people, you really, truly need to do that. Because that's how you will grow.
Ashe: Marv, you've qualified for Top of the Table 35 times. And you lived in East Liverpool, Ohio.
Feldman: The booming metropolis.
Ashe: It's not the booming metropolis, not where you had 4 million prospects out your front door. Would you say that you owed that to the fact that the Feldman name in East Liverpool, Ohio, just opened doors to all of those prospects? Or were you just a person who loved to prospect on your own?
Feldman: I was a masochist; I loved to prospect on my own. Actually, the Feldman name sometimes was a hindrance because people would say, "He's coming to sell me something. I'm not going to buy it no matter what he says." And you do get that from time to time.
Our little town had 10,000 people in it. When I was growing up, it was 25,000. I think today it's about 8,000. But I knew that I had to develop my own client base. I couldn't depend on my father's because they were all his age. Today, they'd all be 104 years old. I don't think they'd be good prospects for anything. So I had to concentrate on developing my own clients, and when I moved to East Liverpool with my wife, I said that this is one of the things that we really had to key in on. What you should all know is that I hate to prospect with a passion. I don't like it. But I developed a system that worked for me even when I wasn't working the system. And I was able to do what I needed to do. But all my clients were 50 to100 miles away. They weren't in the East Liverpool area, although we had people who would walk in and ask if we could do things.
But what I prospected for were people who were in the estate planning arena or in business succession. I was a person with blinders on—that's what I looked for. So I did very little disability. If I had somebody who needed that, I called another agent in. If it was a group case, I called in another agent. Long-term care didn't come in until long after I was doing other things. But even with long-term care, I called somebody else in to do it, because I wanted to specialize in certain areas and that's what I concentrated on.
But it was no different from being in any other place. You go where the prospects are, and you make the effort.
Ashe: But you didn't like doing it?
Feldman: I hated it. I still hate it.
Ashe: And I think that's probably true for most of us, isn't it? The one thing that we hate to do is prospect. If you find someone whom you can partner with who likes to prospect, that's a real gift. But I think it's the toughest thing that we do—finding people and knowing the right questions to ask them to try to open up cases.
Feldman: Some people dislike it. I hated it. There's a difference. But I did force myself to do it, and I can do it very, very well. But it's like anything else: If you're going to be successful, you have to learn to do the things that you truly don't like to do, and you have to push through those areas that you don't do well. And if you can find an alternative way to do it, which is what I did, then that works.
I hired a young lady to come in and make the telephone calls for me for prospecting. When I picked up the telephone, the first thing that happened was, I saw this row of teeth that started to develop on the telephone. And I thought that by the time I got it to my ear, it was going to clamp on and never let go. So I sent out pre-approach letters, and I had a young lady who made the phone calls. She was wonderful on the phone. She was better than I was. And she'd make the appointments. And then, if I had to do follow-up, it was a warm call, not a cold call. So I developed a system that worked for me as opposed to being continually frustrated trying to do it on my own.
Ashe: Both of you have consistently qualified for Top of the Table. And I've heard it said before that the only thing that is certain is change. So given that the only thing that is certain is change, where do you think the future opportunities lie, and are they as great as the opportunities that have existed in the past?
Chung: Well, I think the one unique thing is, it's easy to sometimes think that the future doesn't include us. But I do believe that this is a relational business. And I do believe that as much as companies will try to push us out of the equation, there will always be the need for a good advisor. And we hear a lot about relationships and developing that skill set, and I truly believe that that's what differentiates us. Because even as we sit here, the products that we have are obtainable everywhere, right? Online, people can do their own research. But people still need someone to guide them. Because information is not the problem, right? It's getting people to execute it. It's bringing that human element. So I really believe that there will always be a role for the advisor.
It's interesting, because one of the companies that I do a lot of business with does a lot of online sales. And one day our office got a phone call and the individual said, "If I buy it on the Internet or from you, is it the same price?" And I said, "Yes." He said, "OK, I'm just going to go fill out the forms on the Internet." I said, "Wait. You can get me for free. Why would you want to fill out the forms and schedule the medical and do it all by yourself when you can have someone guide you through the process?" And then I said, and the one thing I still haven't figured out is, "How do you apply for a death claim online?" When it matters most we're there.
Feldman: It's hard when you're dead to apply for the death benefit.
Chung: Exactly. And your family doesn't even know what to do, right? And I think that's where our real value comes into play. I think many companies think that they can do without us, and they think that an 800 number will replace us. But I do think that if you're good at developing relationships and you're good at providing exceptional service, there will always be a place for you.
Feldman: I travel around the world. I speak in a lot of different countries. And I see a lot of government regulation in every country, not just here. But government regulation is pushing out those people who are marginal in our business. The people sitting in this room are not marginal. You are the best of the best. You represent the best of the financial services industry. And when everybody else is gone, you're still going to be here because you will be able to adapt to the new regulations and the new compliance issues and whatever else is required. And that's what happened in the UK. It's got far, far fewer agents and advisors, but the ones who are still there are doing much better than they've ever done in its history. And you heard that on the Main Platform today.
The population base is increasing. There are more and more people—more people who are earning more money, more people who have problems that need to be solved. And they need to speak with somebody. And while a robot advisor might work, a robot advisor does not provide sympathy or empathy over the telephone. You do. That gives you the ability to develop trust and confidence, which a robot advisor will never do.
I think the opportunities for those of us sitting in this room are absolutely phenomenal at this point. And I think this is a tremendous opportunity to be bringing in new people because they're going to be trained from the get-go with all these compliance issues. They're not going to ever know there was another way to do it. It's the only thing they've ever known, so it's the norm for them. It's going to be easy for them to adapt. So if you have young people whom you're trying to bring in, successor agents, family members, I think right now is fantastic time for that.
Ashe: I was just thinking that one of the strange anomalies on advice—and this relates to the Department of Labor regulations in the United States—was the encouragement by the government of the use of robot advisors because the cost of the transaction is low. And yet we have this explosion of new fiduciary duties, right? And I think Joe Jordan put it best when he said, "So isn't it strange? They think that no advice is still better than your advice."
They put in all of these fiduciary standards that people have to adhere to and then say, "But we're encouraging you to go someplace where you get no advice." It's kind of a strange circumstance we live in. It doesn't make sense, does it? Not when you think of it that way.
Feldman: Well, but it's government regulations. It's not designed to make sense.
Ashe: One of the things, too, that I would like your input on—because we have older advisors in the room and we have younger advisors in the room—is, do you perceive differences in the way in which old and seasoned advisors approach their business, approach industry involvement with associations, and have the same sense of starting with a professional organization as soon as they start their careers? Is it something you think that they will grow into? Because I see, certainly from my vantage point, decreases in participation. And I'm not so sure if it's just that people don't feel that there's value, or is there a whole set of different assumptions that younger people have versus older people have? Because, in the past, professional associations were a very big part of our business.
Chung: I know, for me, when I entered the business—and certainly it's changed over the last 30-plus years—we had a manager who said, and who happened to be my dad, but he set the standards: "You will join me; you will participate; you will go to MDRT." I didn't even think enough to question that. I think certainly young people today question everything. I think sometimes you just need to do it, and then you see the value in it. And it makes me very sad that young people aren't joining professional organizations, because it can enrich your life. You think you're contributing to your industry, but then you gain so much more.
And part of it is, when you join an organization like NAIFA, I think, you're making that commitment to support your industry. And you're no longer on the sidelines; you're actually involved and you're made aware of what's going on. I think that young people take that for granted. They think somebody else is going to pave the road for them; they think that they don't need to participate, and yet this wonderful career that we have is going to remain unchanged if they don't invest their time and energy. So I think that the business has evolved, that there isn't that same level of guidance and the same kind of respect maybe. I used to just do things because my elders told me to do it. And then I saw the value down the road.
I think it's very tough for young people today, because there are so many options. We had very few options. If you want to be successful, you go down this path. But, today, there are so many ways to define success, and there are so many ways to reach it. I think that, unless a young person has someone guiding them, the path is very crooked.
Ashe: Let me ask a question if there are people in the audience from outside of North America. Do your countries have an increased or a decreased participation in professional associations?
Audience Question: Big insurance companies, like New York Life, Mass Mutual, and Northwestern Mutual, have, year after year, fewer and fewer and fewer and fewer agents in the field. What's going to happen 10, 15, 20 years from now? What does corporate have to do in order to attract more people and repay the business? I see, in my office, 10 people come in, and maybe one is going to stay at the end of the year and, five years later, maybe will not be around. What's going to happen? It is a problem.
Also, I'm the only one coming to MDRT from my general office out of 80 agents. The last meeting we had with NAIFA was about six months ago. I'm preoccupied with that kind of thing because, as Mr. Feldman said, the need of the marketplace is there. Who's going to serve that? Who's going to push them? Who's going to guide them to make the decision and implement a financial plan?
Feldman: Well, you've got two situations. You've got what we have here in the United States and then what you have every place else. Look at Asia where the number of agents is growing exponentially. I think somebody told me the other day that in mainland China there are 10 million agents. I know Ping An has 1 million plus agents all by itself, and it continues to grow. And, as its middle market grows, there will be more and more need. What it needs are more permanent agents as opposed to temporary.
Part of the problem we have here in the United States is, if you go back 20 years ago, there were 1,900 companies. Last year, that reduced to under 900 companies. There aren't nearly as many companies out there that are in the market to recruit. A lot of companies are now manufacturers, but they're not distributors. It's going through the brokerage systems. And you've got New York Life and Northwestern and others that are recruiting, but the average age in the industry is almost 60 years old at this particular point. So normal attrition is going to take about 30 percent of our agents over the next eight to ten years.
If you work the numbers backward, and let's assume there are 300,000 full-time agents, we're going to lose 120,000, or 30 to 40 percent, which means that, over a 10-year period, you've got about 12,000 agents per year that are disappearing. Unfortunately, retention in our industry is still only 15 percent at the end of four years. Work the numbers backward. In order to have 12,000 agents after four years, you have to start with 80,000 hires. Can anybody guess how many agents were hired in the last year or so by the few companies that are still hiring? Between 30,000 and 34,000 total agents. And that includes the State Farms, the Allstates, all of the P&C companies—that's the total. We need 80,000. We're getting 30,000 to 34,000.
Something has to change. Or it just represents one tremendous opportunity for the young people coming into the business. There are fewer and fewer of us needing to service an ever larger population base that's continuing to earn more and more money and have discretionary funds to spend. That's worldwide.
As I said before, this is a tremendous opportunity for all of us because our competition is going away. For old guys, how many more years are they going to be able to run hard and do the things that they need to do? I'm in the process of turning my entire practice over to my successor agent who happens to be my niece—third generation in our business. And now, when a client calls me, I find out what he or she needs and I'll say, "I'll have Wendy call you." And I work with her to do what needs to be done. But I want continuity in the family. The opportunity is there.
Ashe: My younger son is in the business as well.
Feldman: There are issues; there are problems. Nobody has really addressed how they're going to resolve that. They're never going to be able to hire enough agents to replace what we currently have. But I think that once everybody adjusts to the new world of compliance, and with the DOL and other things that are going on, people will be able to become more proficient and more efficient, and we'll be able to continue to grow practices.
Audience Question: My question is for both of you who have parents in the business. I have a son who is 21 whom I'm looking to bring into the business. Or let me rephrase that—he wants to get into the business. But with both of your parents being in the business, did they make it harder, such as, "I had to figure it out, so you're going to have to figure it out"? Or was there coaching and advice?
Chung: What's interesting is, I did have a father in the business. And my father did not have a college education. He sacrificed to make sure I had one. I went to college, and I started law school. And it was after my first year of law school that I started selling insurance. I didn't think it was going to be a career at the time; I thought it was a summer job. And then I decided not to go back to law school. My father was devastated at the time. He just kept saying to me, "I can't believe I spent all this money educating you, and you want to do what?" It wasn't that he didn't think it was a great career, because obviously it was and it serves him well. He just thought he wanted an easier life for me. So he kept saying, "Are you sure you want to do this? Because this is hard."
Like Marvin, I hated to prospect. But my leads came from orphan policyholders. I started with an agency that was very established and had a huge book, but no one had been servicing many of these clients for decades. And so I didn't have to make cold calls because people actually had a policy. So what basically happened was, I would call them, and I would say, "Your account has been transferred to me. My name is Adelia. I'd like to meet with you to make sure the policy is still doing what you intended it to do."
Now, I got rejections because people would say, "Well, you just want to sell me something." And I said, "No, no, no, I'm really sincere about just wanting to explain this to you."
Feldman: But you wanted to sell them something.
Chung: No, I was really sincere. I wanted a relationship at the time. That's really what I was looking for—a relationship. And so you still get rejected. I had one woman I called four times every six months. And she kept saying no, and when she finally said yes, years later, I said, "Why did you say yes?" She said, "Because I knew if I told you to call back in six months, you would, so I was trying to get it over with."
So you still need a system, but I didn't really make cold calls. What's interesting is, my dad made it very hard for me the first three years in the business. And the other agency managers used to tease because, really, he was trying to push me out of his office. But when you're 22 years old and someone tells you you can't do it, it's motivation to do it, right? I didn't have my own office; I didn't have my own phone. But what I did have was that I really believed in what life insurance could do. I really believed in the products, and I really felt like I was helping people. That was my motivation.
But fast-forward. I have a son now who is 27 years old. He graduated from college, and his parents say to him, "Well, you have two choices. You can move home and live free for a year and look for a job. Or you can stay in California and find a job." So he called me up one day, and he said, "I decided I'm staying in California, and I have a job." And I said, "And what are you going to do?" He explained it to me, and I said, "Spencer, that's not a job; that's an opportunity." Well, it turns out he is in the insurance business. I wouldn't say he's good at it, but his manager makes him prospect. And, for some reason, he listens to her. So during the first year in the business, he could not go home on Friday until he had 12 appointments. And his record is 95 phone calls for one appointment.
Feldman: That's persistency.
Chung: That is. And I used to say to Steve, "I think this kid has a loose screw." Who would keep calling after that? But, I'm happy to say, it's been four years and he's still in the business. For someone who has a child, I think this business is a wonderful opportunity, and Brian can speak to it because his son is in the business. But I also do think it's a tough business, and you can't want it for your child. The child has to want it for himself.
Feldman: Absolutely.
Chung: This isn't easy, but it becomes your purpose and your mission. It is nice to have someone in the family understand what you're doing. And I think that's what was helpful to me as much as my dad initially didn't support it. Once he knew I was serious, he understood what it took in this business and he was able to support me in that way.
Feldman: I'll give you a quick story about my starting in the business because my dad had such a high profile in the industry. I graduated from Ohio State on March 16. I got married on March 18. I started full-time with New York Life on March 27. And I started in Columbus, Ohio, which was 200 miles away from my father's operation, for two reasons. Number one, my wife was still in school. And, number two, I needed to prove to myself and the rest of the industry that I was either going to fail or succeed on my own. I did well enough that and after two and a half years, New York Life came to me and said, "We'd like you to come into the management program." And, of course, my dad said, "That's where people go who can't work in sales." That was OK; I still wanted to do this.
Then, I finally came back into the field, when my mother developed cancer. Just before she died, he said, "Please come back." We moved back to our little town of East Liverpool.
But I still remember two things. One was the very first time I went on my very first interview as a brand-new agent. Now remember, I grew up with Ben Feldman. When we sat down for dinner, we talked life insurance. When we sat down for breakfast, we talked life insurance. When we went on vacation, we talked life insurance. I don't think my dad could talk about anything without life insurance coming in somewhere. He loved to fish. I'm sure if he could have sold the fish a policy, he would have done that too.
But that very first interview that I went out on, I can remember telling myself, I'm not going to say what my dad says. I'm not going to do what my dad did. I'm going to do this on my own. And I walked out, after I was all done, and said, "Oh crap, I said it just like my dad." But I closed the sale. So it worked.
When I returned back into my dad's operation after seven years, I developed enough skills that he pretty much left me alone and let me do what I wanted to do. He told me there was a case he had been working on, and his personality and the individual he called on didn't mesh. He said, "Marv, I think your personality will do better on this case." Now, I'd just come from management where I was training people on how to sell $25,000 and $50,000 policies. Not premiums—policies. And he handed me an illustration to go present to this person that was for $1 million. Well, like anybody else, I'd never seen a million-dollar illustration that I was going to go present.
And the only good thing that happened about that particular appointment was that I went. That was it. I didn't make the sale, but I learned a lot. I learned to think big, and I learned to understand from my father, and I remember him telling me this: The problems of the clients he worked with, from a perspective standpoint, are the same as somebody else who needs just a $5,000 or a $1,000 or a $15,000 or $20,000 policy. The only difference is that their problem is bigger. It's got more zeros on it. The solution has more zeros on it. And once I learned that and I understood that and I accepted it, it was no longer a problem for me to go out and call on those types of people. And that's when I restructured how I was prospecting.
Audience Question: This is my 21st year in the business. One thing I never did was qualify for Court of the Table. So I was wondering, is there any magic idea that I can get? For example, my clients are all professional doctors and immigrants. Maybe I'm not a good closer. I am a great door opener, but I don't close. I don't go for big numbers. I'm not a good salesperson.
Feldman: It doesn't matter whether you're working on large numbers as far as the size of the case or large numbers based on the number of people you're seeing. You just have to put it in perspective. If your average size case is $3,000 and you want to make a goal, you divide the goal by 3,000, and that's how many cases you have.
But if your average case is $30,000 and your goal is there, you divide 30 into whatever that goal is. And maybe it's a lot fewer cases; they're just much bigger. The problem with bigger cases is, they're much more complicated and harder to get through.
If I were to do anything over again, I would concentrate much more on case rate than on case size.
Audience Question: It's not that my face amount is small. I do $1 million, $10 million, but mostly term. And then, of course, the DI and retirement. I do all areas of planning. The problem is that most of my audience, for some reason, are not into a permanent life insurance solution.
Feldman: There's nothing wrong with term. Term is your inventory of future business. So, at some point, the term makes them clients. And you have to have clients before you can go back and call on them again. So you make them clients, and then you go back and call on them over and over and over, and you educate them on the importance of solving a permanent problem with a permanent product.
Now, if they only have a temporary problem, term insurance is fine. But what if they're looking to do things for estate planning purposes? What if it's something perhaps on a buy-sell succession planning in a medical practice? Those are where permanent products work. If they have a special needs child, they need permanent products because that child is going to be around. It's a matter of educating your clients as to how the permanent product fits in their particular situation. So it's problem, solution, problem, solution—that's what you have to do.
Audience Question: I want to hear each of your specific languages on how you prospect, because obviously the clientele that you work with is much different from when we started 25 years ago, for anybody that's growing. To have a bigger leap or those quantum leaps, what specifically are you articulating when you're asking for prospects? Are you defining them?
Chung: Again, I'm really no good at prospecting. My focus has always been with the clients I have, trying to create memorable experiences for them. We do that by trying, and it's the little things. When they come into the office, everyone calls them by name. It's touching them twice a year, at least, with a birthday card, and I usually send Thanksgiving cards. We do client appreciation events as well.
But our referrals have come organically. If there's one benefit of being a dinosaur in this business, it is the children, the families that we sold policies on when those children were young. They've now grown up. We've been with the family for 20 to 30 years. Just the other day, I had a girl come in, and she had just graduated from med school. She said, "Adelia, I don't know why I'm here, but my dad said I need to talk to you." That happens a lot. When I was born, my parents bought me a policy, and now I have a baby, so I want to buy my baby a policy.
A lot of the referrals right now just come organically. I wish I could ask for referrals, but the few times I've been able to and know what to say, it's then that I can't make the follow-up call. So it does happen just by itself if you continue to maintain relationships. As the children grow up, you become the life insurance agent for that family. Or if they have friends. So, for me, that's really how it's evolved. Again, I would just pick up more orphans and reach out to them.
Ashe: I'd like to insert one thing here just because I happen to have this information that I was going to pass on to someone else later. I'll ask the question of the people in the room just in general. Which group of people in members of the Million Dollar Round Table—a regular member, Court of the Table, or Top of the Table member—has the most lives? In 2015, and I've tracked this for 16 years, a regular member of the Million Dollar Round Table wrote on average 163 lives. An average for Top of the Table is 715 lives.
The reason I'm saying that is, we have a perception that when people reach Top of the Table, they're writing these huge cases on 20 or 30 lives. And consistently, from the time that I was President of the Million Dollar Round Table, looking at this back in 2000, every single year Top of the Table members have more lives than any other category of membership. And if you look even at, well, 163 to 700, is there a linear progression on income? No. It's an exponential increase on income. So they could do four times the number of lives, but they have eight times the amount of the compensation. Why? Because in the prospecting process, from doing a lot of prospecting, they just bump into more cases because of the activity.
And there's this perception: Don't work harder; work smarter. My sense has been, it's always work smarter and harder. And then you develop the lives that generate that type of activity.
Chung: I can validate that. Marv just said it's a bunch more zeros. It really is true. When I attended my first Top of the Table meeting, I think I wrote 600 lives that year. And I met people at that meeting who did it on 20 lives. And, at that point, I had never sold a million-dollar policy. I remember calling home—it was a meeting in Vegas—and I said to my dad, "I don't belong here because I did a small group breakout session, and they're talking about premium dollars, and I hadn't even sold face amounts that large." I said, "I don't belong here; I think I should leave." And he said, "The concepts are the same. It's just that they're selling policies with more zeros." And it really is true: The sales process is exactly the same. It's just that, as Marv said, there are larger problems. I think many times we limit it. But to me, it's more about activity than policy size. And, when I started, my goal was one app a week, and I didn't care how big or small it was. It was just the activity, because the size will come with it.
Audience Question: I'm pretty new in the business. I'm less than two years. My question is, with all of your experiences and all of your knowledge, if you're going to redo it, what would be your first three months' or six months' business plan?
Feldman: If I were to start over again, I would go back to law school, but not to be an attorney. I wouldn't want to practice law. But I can tell you, if you're dealing with somebody who is an attorney and they're in this business, they carry a tremendous amount of weight and respect. And I thought about going back to law school when my daughters were in law school just to get the degree. So if I were planning it again, I would go back and start in law school, get the degree, and then I would go right into personal production. But I would continue to prospect in the business market because the problems are there. And they're bigger problems. So I'd like to write those types of cases, more of those cases, more zeros on the cases, more zeros on the premiums. That's where I would concentrate my prospecting, and that's how I would develop my business.
Audience Question: You both touched on this quite a bit, but I also joined my father in the business. And one thing I'd like to hear a little bit more from you is, how did you navigate the differences in your styles when you were both working on the same case at the same time? How did you negotiate that, or how did you work with that?
Chung: I really didn't do any joint cases with my dad because he was a manager. But I do have a business partner. And Brian is 14 years younger than I, so obviously our styles are very different. But the reason we've been together now for 10 years, the reason it's worked, is our values are exactly the same. But the way we approach the business is very different. He doesn't use paper at all. He thinks it's really cool to do his entire presentation on an iPad and then to email his client the disk, the fob—whatever—the file. I still use paper. But it works.
I still remember the first day he came into the office. He said, "Why do you have a pencil sharpener?" I said, "Because that's how you sharpen pencils." The second day he walked in with a mechanical pencil, and he said, "This is what we use." I tried it, and it doesn't work. It's invigorating to have a young person in the office because he makes me question things. And, for our clients, I always tell them they benefit because they get two perspectives, but the right answer is in the middle. So I see it as a plus not a negative.
Ashe: And with that I would like to thank you all for your kind attention and our presenters for being so open in all the things that help to make them successful.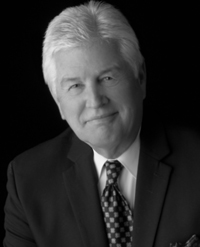 Brian H. Ashe, CLU, is a 46-year MDRT member with 16 Court of the Table and four Top of the Table qualifications from Lisle, Illinois. An MDRT Past President, his work is concentrated in estate conservation, retirement planning, employee benefits and business insurance strategies.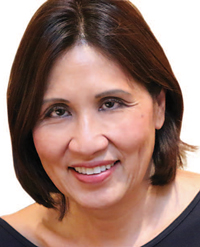 Adelia C. Chung, CLU, ChFC, is a 35-year MDRT member with eight Court of the Table and 13 Top of the Table qualifications from Honolulu, Hawaii. She was the first female MDRT President, serving in 2005, and has been a Chair or member of more than 20 MDRT committees.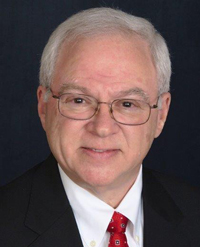 Marvin H. Feldman, CLU, ChFC, of Palm Harbor, Florida, is president of the Feldman Financial Group, and president and CEO of the LIFE Foundation. He is a 43-year MDRT member, past Top of the Table Chair and 2002 MDRT President, with 35 Top of the Table qualifications.