Synergy: 1+1=3
Matthew T. Hoesly, CFP, ChFC; Michelle L. Hoesly, CLU, ChFC
Hoesly and Hoesly share how they have created a joint approach to working with clients, and how that has enabled both of them to produce more than they could have by themselves. They describe how they grew their systems and technology to facilitate communication with clients and each other, how they take advantage of the best fit with a client to decide who takes lead on each case, and how they created their succession plan and communicated it to clients. Attend this session to learn effective methods of communication, scheduling and prospecting.
Using a Joint Approach with Clients
Whether you are looking for ideas on how to do joint work or embracing a joint practice with another advisor, we have found a lot of things that have greatly enhanced our business that may work for your practice as well.
First, let's talk about the most important thing. What is in it for the client for you to have a joint practice or a team of advisors?
Matt: We have found that clients are more comfortable with their relationship with our company knowing that we are both here. They know we have backup in place, and someone is always looking out for them. Before I started working with Micki, she rarely had a client ask about her succession plan, but after a couple years when it became apparent that I was in it for the long haul, many of our clients commented about how happy they were to know their advisor wouldn't be retiring at the same time they would be. We make sure we use this to our advantage when working with new prospects. It gets them thinking about whether their advisor will be with them throughout their retirement.
I know there are certain clients that I mesh better with, and vice versa. By both of us working together, we double the chances of having a strong relationship with the client. We always try to have the person who relates the best take the lead on a case. It works for everyone. And taking the lead doesn't mean that the other steps out of the case. We both continue to work with the client, but we do recognize how to keep the strong relationship going. We have also found that clients feel more comfortable asking certain questions to one of us. Maybe it's my age, but many times clients call me with the more basic questions that they might not ask, or that they might feel embarrassed to ask Micki. If it's something very technical, they usually go straight to Micki, even if I know the answer. The bottom line is that having different personalities and styles helps us relate to more people and continue to grow.
Micki: We have found that clients want several predictable things:
They value responsiveness, customization, and personal attention.
They want someone who is good at what they do.
And mostly, they want someone they can trust, so they don't have to worry.
Our having a joint practice helps us deliver on these benefits in a much better way. Let's look at each deliverable.
Responsiveness: We have access to each other's calendars and both of our assistants have access to both of our emails. That way they can check incoming queries and respond to those that are strictly administrative. They can also get the information we need and have it ready for us if we are the ones who need to respond.
Customization: We do a detailed plan for each client. We get to know them, and we create a custom solution for each of them. We don't know what they need until we delve deeply into their situation and goals, so we never lead talking about products.
Personal attention: We hired a new staff person near the end of last year. We realized that we needed to help her learn our clients more deeply and quickly, so we put together a "learn a client every day" project. Every day, we spent time with her talking in depth about our good clients. We shared stories about their family, their passions, and how we were referred to them. We want everyone in our office to know whom they are talking to on the phone, so they can give them very personal attention.
Matt: Micki mentioned that clients want to work with someone who is good at what they do. We have great credentials, but most people have no idea what any of those credentials mean. So one of the things we do is give them a folder that includes a copy of our bios, and it also includes a "cheat sheet" that explains what each of the credentials mean. We also are happy to give references to other clients who may be similar. If we do that, we always call our client first and ask if we can give them our name, and they have always graciously said yes.
Micki: The other thing we mentioned is trust, so they don't have to worry. We have learned things from other MDRT members that have helped us show clients how they can rely on us to take care of them.
Sue Paterson and Ross Vanderwolf told us that, as a result of regulation in Australia, they had to document all the things they looked at before coming to their recommendation. But mostly, they reminded us that our clients have no idea of all the things we do behind the scenes for them. So in order for them to know how we are looking after them, we need to tell them. An example we use is when Bill Gross, a large portfolio manager, resigned unexpectedly. We checked all of the portfolios that would be impacted, and we called everyone, even those who weren't impacted, to let them know they weren't impacted.
Matt: Speaking of trust, let's talk about some of the key things that make our joint approach work for us. I do think trust has to be one of the key factors in a partnership. It will never work unless there is a high level of trust in the person you are working with. For us, there was an automatic level of built-in trust because we are family. It can also be built through agency or association relationships, on the local and national level. I would look at people I have shared experiences with in the past and whom I respect, whether on a local NAIFA board or on an MDRT committee.
When working together, we both put each other's best interest first whenever making decisions. If I put her first and she puts me first, it all works out in the end.
We also share in all decisions. We agree on all hires, all major purchases, on every commission split, and on the direction we want to take the business.
Micki: A real challenge is communication. Since we all work on all of our clients, it is essential that all four of us communicate what is going on.
We have a weekly meeting where we discuss all the clients we are working on and make sure we are all up to date.
Our office is very open, so it is actually conducive to hearing each other on the phone.
We all share each other's calendars and can put things on the other person's calendar.
I mentioned earlier how both staff members have access to both of our emails and can know what is going on with all of our correspondence.
We have a CRM system that, frankly, I need to use more.
We have a bright orange meeting summary sheet in the file for every client meeting, which is a great summary of what went on in the meeting and who needs to do what by when.
All right, so let's also share some of the challenges, some of the things that we learned the hard way.
Matt: Just starting in our business is hard enough, but starting with a high-producing advisor made me feel like I knew even less. It made me work really hard to catch up, and I probably got to a much higher technical level quicker because I was being exposed to more complex cases from the start. This is where the joint work really helped me grow quickly and also prompted me to further my education with some industry designations.
I also came into an existing company. They already had systems in place, an existing staff, and a structure they were comfortable with. Adding an additional person changed that, arguably for the better, but it was still a growing process for all of us to figure out where I fit and how we would work together. Defining the roles as much as possible up front will help that transition go smoother and happen quicker.
Micki: We all figured that Matt was the young guy, so he needed to be in charge of technology. I think that was something we should have given him a choice about. Starting out a new person, I wrongly thought I needed to teach him what I had been taught as a new person. That was wrong on many levels. First, business today is not conducted the way it was 30 years ago. Client acquisition is different, as is the way we get compensated for our work. We struggled in the beginning between training Matt in a traditional structure and training him in the actual way we did business. Once we figured it out, we all did so much better. I came up in the business when activity was considered to be the same thing as success. It was all about the number of phone calls, the number of appointments set, the number of appointments seen. So a challenge for me when Matt joined was to realize that the two of us attending appointments together wasn't a waste of one person's time, but was actually a really good thing. I also learned that success is not equal to activity. Seeing fewer people, but people who would be wonderful clients, is more successful than just having a full calendar. And being responsive and available for our great clients also has a value.
So, if you decide to bring a newer person into your practice, don't make the same mistake that I did.
Matt: Just like all of you, our practice continues to evolve over time. Many of the processes we have implemented have been from ideas received at MDRT. We always set aside planning time out of the office twice a year for strategic planning. This is also a brainstorming session of new ideas that we might want to implement over the next couple of months. One thing we implemented a couple of years ago with amazing results was to make almost our entire newsletter personal. We have articles about our families and what is going on in the personal lives of everyone in the office. This has helped us connect on a much deeper level and find out a lot of things we didn't know about our clients.
We also have specific bios that we use depending on what type of client we are talking with. We have one geared more toward retirement plans, one for general financial planning, and one for asset management. The reason for an initial meeting helps us decide which bio to use, but we make sure to tell them everything else that we do, too. We include a few pages that go into more detail about the certifications we hold as well. We include this with our bios.
We have a fluorescent orange sheet that we take notes on. This helps us keep track of our agenda and past notes because it is easy to find in the file. We ask the clients what they want on their agenda at the beginning of every meeting, and that is really important. It doesn't matter what we have on our agenda if we don't discuss what their main reason to come see us is.
Micki: Our clients tell us that one of the things they really like about us is that we simplify things so they can understand. So Matt and I thought we would share with you some of the things we have come to do naturally but that make a difference when we are talking with clients.
Do not use acronyms first. Explain something and then say what it is called. One example is if we are trying to explain a MEC. There is a rule that if you put too much money into your life insurance policy too quickly, and if you later pull money out, it is taxed higher. This is called MEC limits. In your situation, this could matter. So we want to make sure. Another example is if we are trying to explain correlation. A lot of investments may sound different from each other, but it turns out they actually move in sync with each other. We call this correlation. And one of the things we do is check your portfolio to make sure everything isn't moving exactly together because it would make your risk too high.
Another thing I have learned from MDRT media training is that you don't have to directly answer the question that is asked. Often, we are tempted to just answer with no explanation or to be defensive if the question is inaccurate. Instead, what we do is often rephrase the assumptions. For example, "It sounds to me what you are really asking is, 'How will this help me get enough money to retire?' Or, when we talk about cost, we really need to focus on value. Is what we are suggesting worth the expense? So let's talk about what this strategy can provide you."
Matt: It is important that we help clients frame their expectations. If we don't, there is no telling what they might decide to expect. For example, in investing, we might say something like, "There will be a time when your investments will go down. You may want to get out of them. But when that happens, because it is going to happen, I want you to remember this conversation. Because when you want most to sell, that is likely a great time to be buying. So call me, and we can talk it through."
I have made an effort to work with the next generation and generations of our best clients, and it has led to a lot more business for all of us. There is more in-depth estate planning done because the first generation feels much better knowing that their kids and grandkids have a relationship with an advisor who will help them and, just as importantly, pass along the history of the investments.
One excellent example of where this worked out for everyone is a client who had a lot of money invested with us, but was always chasing high returns and never wanted to talk about life insurance. I developed a relationship with his son who was in medical school at the time. He shared with us that he wanted to leave each of his children a specific amount when he died, and we told him we could do that for him immediately. Once we showed him how powerful life insurance can be, he immediately set up an ILIT with $6 million of coverage in it. He includes that life insurance death benefit in his net-worth calculation because he knows that is money that will be passed along. The kids have already told me how much they appreciate the planning I have helped with and that they will continue to have me manage everything. Make sure you include them, or they will have their own advisor waiting to take over everything.
You are also protecting your best clients by making sure their children have done some proper planning, such as having adequate insurance coverage too. I have run into cases where the adult child was irresponsible and didn't even have medical insurance. If something happened to that child, the parent would have done anything to get him or her treatment, so it was better to make sure the proper insurance coverage was put in force from the beginning.
So to wrap up, sharing a practice has made it more fun, more profitable, and better for our clients. It can be a lonely business out there. But it doesn't have to be.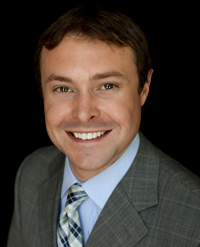 Matthew T. Hoesly, CFP, ChFC, is a nine-year MDRT member with four Court of the Table qualifications and one Top of the Table honor from Norfolk, Virginia. He was president of his local NAIFA board in 2012 and is an active member of a national study group.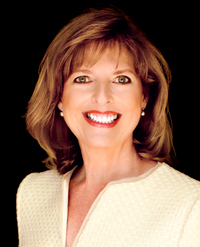 Michelle L. Hoesly, CLU, ChFC, of Norfolk, Virginia, is a 38-year member of MDRT with three Court of the Table and 14 Top of the Table honors. She is a Past President of MDRT and past Top of the Table Chair.