Process, process, process
Benjamin Harding, CLU, CFP; Kimberly A. Harding, CLU
Can polar opposites be successful partners? Benjamin Harding and Kimberly A. Harding of Woburn, Massachusetts describe how they have figured out the keys to a mutually beneficial partnership. Presented at the 2017 Annual Meeting.
Kim Harding: According to Webster's Dictionary, the definition of a partner is "One that is united or associated with another in an activity or a sphere of common interest." The top three spheres of common interest are business, players on the same side of a team, and lovers. In our case, we have the top three covered.
Ben Harding: In reality, when you examine partnerships, the most successful ones are made of people who have complementary skills. My ideal partner would be patient, understanding, and thorough in her decision making.
Kim Harding: My ideal partner would be fast paced, action oriented, and able to make decisions on demand.
Ben Harding: My ideal partner would work hard, be relentless toward her goals, and take no excuses for failure.
Kim Harding: My ideal partner would have great balance and leave it all on the field but have great perspective and vision about what really matters.
Ben Harding: My ideal partner would calculate and assess every risk we take and always have a predictable outcome.
Kim Harding: My ideal partner would shoot for the stars and step outside of his comfort zone every day.
Ben Harding: So how can polar opposites like us make a successful partnership work? Trust me, it's not easy. But through years of hard work, trial and error, and disagreements and victories, we have figured out the keys to mastering a mutually beneficial partnership, and we can confidently say that we are prepared for the practice of tomorrow.
Kim Harding: Communication is key. Within the office, we conduct weekly meetings with the entire team and individual members, along with more in-depth quarterly, semiannual, and annual planning sessions. Weekly, we review each team member's objectives, standards, and expectations and grade them on their progress. [visual] Regarding daily communication, we have email, phone, and language protocol, and we have a workflow system through Outlook that is updated in real time. To the outside world, we are all connected to one mission of service. We share the same vision!
Trust and understanding: Allow your partner and team to focus on their strong suits, let the little stuff go, and always be moving forward. It's critical that you trust your team members to do their part and give them the freedom to excel.
Process: Our process and client experience is the key to our business and is really the only thing we can control. Every part of the client experience is designed by our team, and we've created rules and expectations that guide us to providing premier service. [visual]
Predicable client experience: Are all your clients treated the same? Not every client we interact with is an ideal client or wants the same relationship with the firm. Some clients are transactional and others want us to be their steward for all things financial. It's critical that the team identifies the type of client and then follows our repeatable process. Ask yourself these questions:
Is implementation or onboarding the same for each advisor? [visual]
Is meeting and client preparation the same?
Does each partner work the same with the team?
For us, the answer to all of these is yes. To achieve perfection, you must have a repeatable process that is constantly being improved and orchestrated the same for each client, advisor, and team member.
Ben Harding: Self-awareness: Know who you are and your strengths, weaknesses, and personality. Also, know who your team members, clients, and partners are. Anticipate each other's needs, and always be working to improve. [visual]
Coaching/advice: It's critical that you get others' opinions of your business to truly see where you can improve. It's always helpful to have someone to be accountable to and also help mediate difficult decisions. Also, this person can help your work on your business versus in your business. Are you dreaming big enough? [visual]
Spend time together: Last, but not least, always spend time to bring the team together, through team building, common goals, and shared passion. Having a cohesive team creates momentum far greater than what any one individual could hope to accomplish! [visual]
Our team is equipped to be the practice of tomorrow because over the last decade, we've spent countless hours working on these key areas:
Communication
Trust
Repeatable process
Great work environment
Self-awareness
Constant improvement
Team atmosphere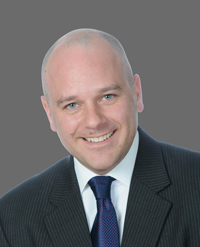 Benjamin Harding, CLU, CFP, is a 13-year MDRT member with three Court of the Table qualifications and one Top of the Table honor from Woburn, Massachusetts. He works with owners of small businesses and families to create, execute, protect and monitor plans to achieve their financial goals.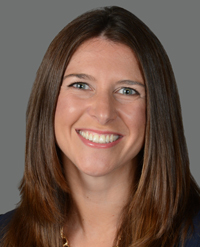 Kimberly A. Harding, CLU, of Woburn, Massachusetts, is a 12-year MDRT member with three Court of the Table qualifications and one Top of the Table honor. Harding focuses on working with retirees in the areas of estate and long-term care insurance planning and helps these individuals find creative solutions to protect their lifestyles in retirement and efficiently transfer their assets to loved ones and charities.